22nd February 2017, Migdal Haemek
Nilit to hold webinar on changing shopping behaviours and brand strategies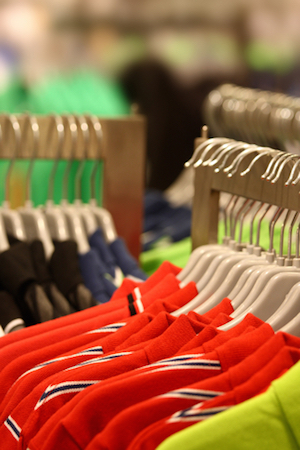 Judith A. Russell, Nilit's Global Marketing Strategist, will present a webinar that offers expert insights into changing shopping behaviours and the strategies brands and retailers should consider to take advantage of the new trends. The webinar will be held on 9 March at 11:00 AM EST.
The company already discussed how consumer trends are disrupting the marketplace, transforming the way we shop, at the Texworld USA trade fair, which took place from 23-25 January at the Javits Convention Center.
The presentation, which was delivered by Judith A. Russell and was part of the Texworld USA Seminar Series organised by Lenzing, entitled: Disruption. Transformation. Growth. How consumer trends are disrupting the marketplace, transforming the way we shop, and presenting growth opportunities to savvy apparel suppliers and brands.
Rapid transformation
Consumers have transformed the face of apparel branding and retailing in recent years. The boundaries between online and in store shopping have all but disappeared. Consumers have instantaneous access to information from social media and shopping apps that influence their buying behaviour wherever they shop.
New clothing acquisitions models such as consignment, sharing, and swapping have been embraced. A company's reputation for environmental and social responsibility is factored into every day purchase decisions. As a result, many apparel brands and retailers are struggling to make sense of these evolving attitudes and figure out how to make themselves relevant to today's shoppers, the company reports.
"Consumers approach shopping and item selection much differently than just a decade ago," said Ms Russell. "Shopping starts well before a consumer walks into a store or clicks on a website. Brands and retailers who understand what their target consumers want and figure out how to engage both in and out of a retail setting will be the ones who thrive in this new normal."
Nilit
Nilit is a leading producer and marketer of high-quality type 6.6 nylon fibres for apparel fabrics and other products. Headquartered in Israel, Nilit has manufacturing and marketing operations in key regions worldwide including Europe, USA, Turkey, Latin America, Asia Pacific and China.
With expertise in polymerisation and compounding, as well as spinning and texturing, Nilit offers a comprehensive range of products and services for apparel and engineering thermoplastics applications.
This article is also appears in...