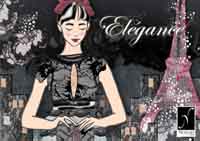 Theatre
A theme nonchalantly blending Baroque, Art Déco and ethnic, for modern, complex-free women who are a shade sophisticated and like to play tricks with fashion!
Leavers lace gives full rein to creative spirit, combined with matchless technique, for a spectacular, upmarket product.
Crochet and brocade, cashmere and eyelet embroidery all intermingle with organic elements and evocations of illustrated plants, guipures, flamboyant embroidery and volutes.
Elegance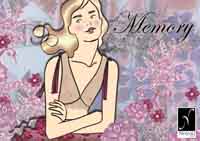 "French allure" in this ambiguous theme, contrasting fantasy with restraint, simplicity with sophistication, discretion with candour. For confident women with no body hang-ups, buttondown yet sexy, coy yet mischievous, cheerily coping with the various roles life bestows on them.
Leavers lace and jacquard play in the same league with ornate floral motifs, illustrated plants, polka dots and stripes, intricately crafted lace, double scales and opulent flowers: a riot of savoir-faire, serving feminine charm.
Memory
Delve for inspiration into the peerless heritage of Noyon archives, a treasure trove of imagination and savoir-faire to be rediscovered time and again, truly setting Noyon apart. That inimitable French style featuring impeccable taste, dainty, discreet beauty imbued with overtones of nostalgia, for women with a keen sense of sophistication, carefully honing their fashion footing, who perceive beauty in its various facets.
Achieved on Leavers or jacquard looms, Chantilly lace playfully sets diaphanous transparency off with medallions, finely chiselled flowers and an interplay of scales to lend expression to authentic feminine charm.
This article is also appears in...