Nylstar, a leading brand of Polyamide 6.6 filaments and yarns, presented its Meryl Spring/Summer 2016 Forecast, Yarns and Fabrics, which explore the new season's colours, materials, textiles and print and graphic trends, at Mode City Paris last weekend.
Nylstar exhibited its latest innovations under the slogan 'We are soul'. The company's staff was providing visitors with the first-hand information about the Nylstar's products, such as Meryl Sublime, Meryl Elite and Meryl Hyaluronan with anti-aging properties.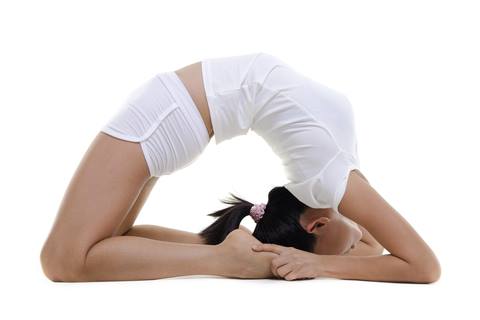 Naiara Garcia, Intimates and Swimwear Category Manager at Meryl commented: "The feedback received about Meryl Sublime among intimates and swimwear brands has been very positive. Meryl Sublime is mostly appreciated for its super soft silky touch, one of the many qualities of this performance fibre."
Perfect for intimates
Attendees had the opportunity to touch fabrics and garments made with Meryl yarns, and feel its added value, such as softness, comfort, well-being or easy care, perfect for intimates, swimwear and loungewear, the company reports.
Nylstar was also present at the Interfilière Star Fibers Forum, presenting Meryl Sublime. Nylstar had put together a place where visitors could experience Meryl craftsmanship and the most innovative production technologies.
As part of its 'Growing Together Program', Meryl encouraged visitors to meet fabrics mills that are using Meryl, as a way of collaboration with all the involved agents of the production chain.
Highlights of showcase
The future of fabrics is related to new functionalities, Nylstar believes. Fabrics must not only be light, soft and comfortable but they should enhance wellbeing and performance.
Some of the innovations showcased at Interfilière included:
Meryl Sublime: Meryl Sublime has been made with the small filaments that can be as thin as 0.45 Dtex per filament. The key of this fibre is in the design of its spinneret that gives each miniscule fibre its form and its specific performance characteristics and fresh silky touch.
Drying this extremely fine fibre requires a delicate process. The work of combining all the variables is still performed largely by hand. Because of its super soft silky touch, Meryl Sublime is perfect for intimates, swimwear or loungewear.
Meryl Hydrogen: Meryl Hydrogen is a premium microfibre that possesses superb volume and an irresistible peach touch, according to the manufacturer.
Thanks to its special production process, it is said to moisturise your skin. Because its unique softness, hydration and comfort, Meryl Hydrogen is perfect for the intimates or for the sport market.
Meryl Satiné: The special section of Meryl Satiné fibres reflects the light and is said to provide garments with an extraordinary shiny look.
Meryl Hyaluronan: This fibre is the result of adding hyaluronic acid nanoparticles to Meryl Polyamide 6.6 yarns during the spinning process, changing its molecular composition.
Meryl Hyaluronan acts directly on the skin cells, stimulating its own hyaluronic acid production and achieving moisturising, firming and anti-oxidant properties that may vary depending on the fabric construction and composition.
Meryl Nateo: Meryl Nateo fabrics are said to offer great performance, such as moisture management, sun protection or comfort fit, all with a natural cotton touch.
Specially designed for swimwear, intimates and sport, it provides matt colours, unique to the market.
This article is also appears in...