For the third quarter of 2014, orders for Italian textile machinery manufacturers grew compared to the previous quarter, due to the demand from foreign markets.
Economic data from industry surveys conducted by ACIMIT, representing the textile machinery sector, indicate a 4% increase.
Foreign markets
The rise in orders is limited to foreign markets, where for the period taken into consideration an increase of 9% was reported. The report shows that the domestic market remains stagnant.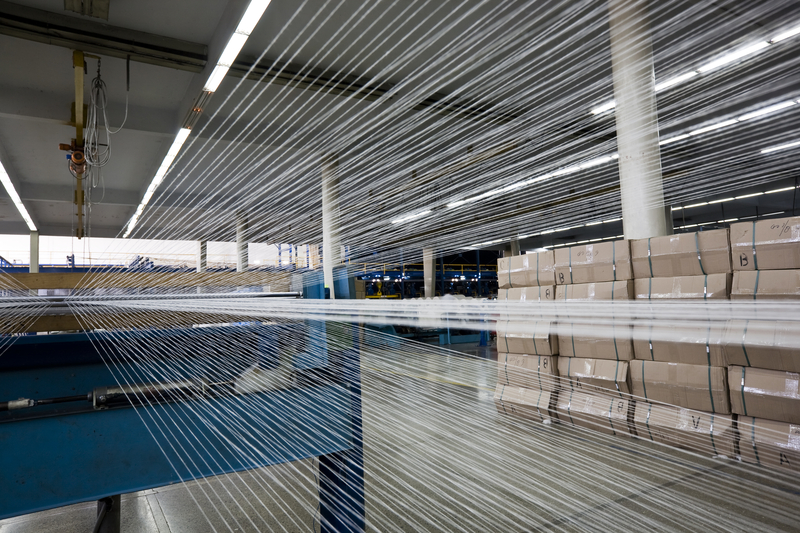 Raffaella Carabelli, President of ACIMIT said Italian manufacturers are concerned about the situation in domestic market. She emphasized that the results achieved in foreign markets are evidence of a strengthened competitive capacity on the part of Italian companies. However, this does not hide the great concern felt by the entire sector for the downward trend in Italy.
Import data
A sure sign of the difficulties the Italian textile and garments industry is experiencing at home lies in the import data for textile machinery. For the first half of the year, machinery imported from abroad dropped by 3% compared to the same period last year.
"2014 will close on a positive note solely thanks to foreign demand," added Carabelli. The goal is already set for 2015, when ITMA, the industry's premier trade show, will be held in Milan. "We're hoping that this major event will act as a catalyst for renewed investments in Italy as well," said Carabelli.
ITMA 2015
In the meantime, approximately one year away from ITMA 2015, a sign of confidence on the part of Italian businesses in the positive market trend is demonstrated by the increased number of Italian exhibitors.
So far the show is getting ready to welcome 358 exhibitors, which is an 11% increase, compared to the last edition of ITMA, held in Barcelona in 2011.