From underwear to outerwear, knitted textiles for outdoor apparel are moving beyond polyester T-shirts and fleece. At the recent Outdoor Retailer (OR) Summer Market in Salt Lake City, brands and suppliers alike delivered knitting innovations that combined performance and good looks, providing the versatility today's outdoor consumers require.
Faster, lighter, more versatile
Millennials are redefining the outdoors and expanding the industry's boundaries. "It's the end of the Ers," announced Julia Clark Day at a presentation by NPD Leisure Trends, referring to traditional outdoor enthusiasts such as hikers, climbers, and campers. "It's not about one activity, but a lifestyle of activity."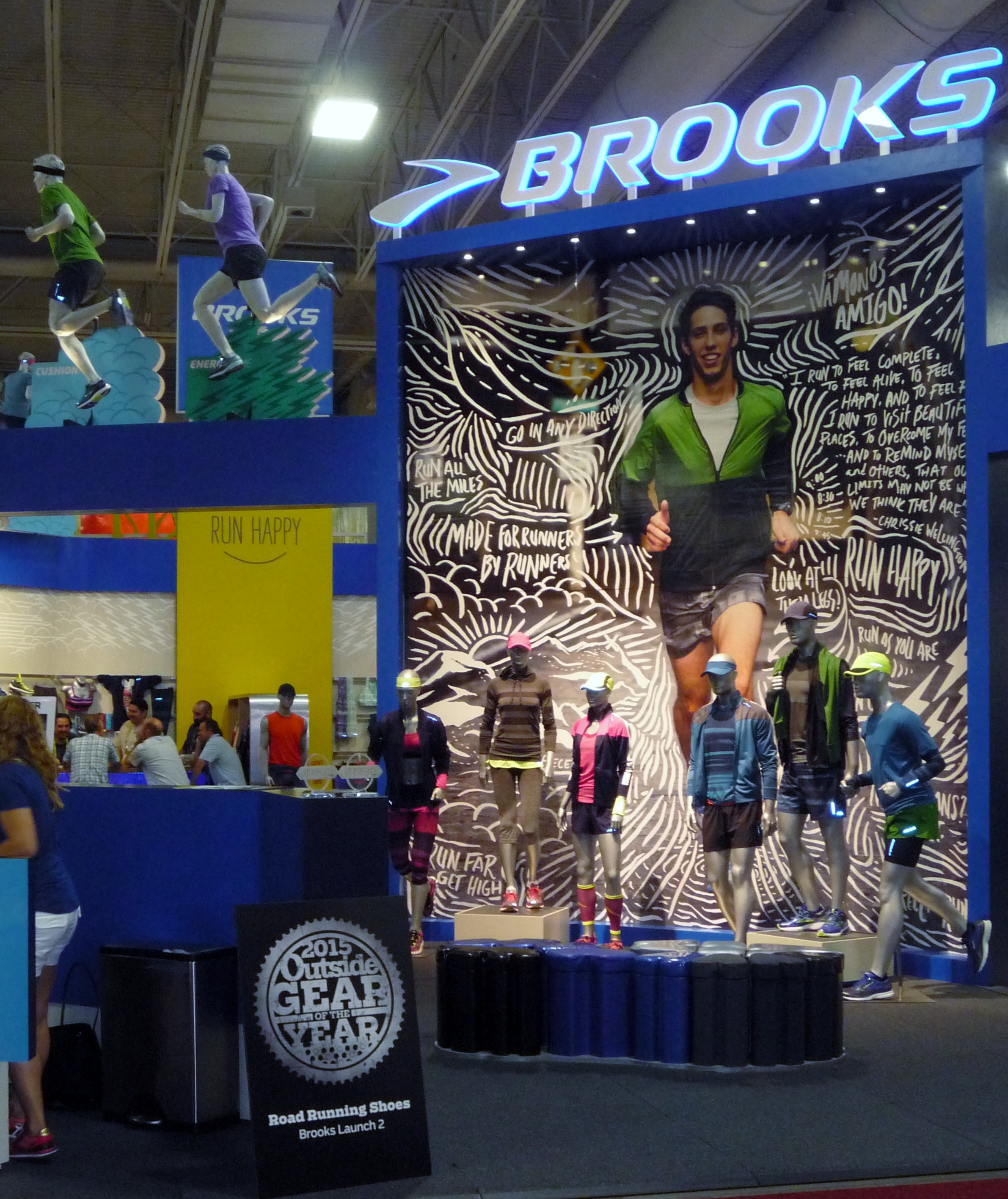 Apparel for the modern outdoor movement is faster, lighter, and more versatile, giving rise to terms such as "yiking" pants, used for yoga as well as for hiking. Knitted textiles, developed with innovative yarns and technologies, are proving exceptional at keeping the wearer comfortable on the trail or in the studio, as well as on city streets.
Seamless knitting performs
The use of seamless and whole garment knitting for athletic and outdoor apparel is beginning to change the game. The ability to engineer yarns and stitches into "body-mapped" zones of stretch, wicking, cooling, or other performance attributes, stood out in products such as North Face' Dolomiti FuseForm™ fleece, and adidas Outdoor's terrex Climachill Agavic ½ Zip Tee. The zoned knitting technology reduced (or eliminated) garment seaming, eliminating chafing, weight, cost, and waste.
Zoned technology is at the heart of Farm to Feet's new American-made Damascus Elite technical hiking sock. Knit from US wool, the 200-needle sock featured ventilation channels to increase air circulation, alternating with cushioning bars under the lacing area. LYCRA® fibre added zones of comfort compression, whilst hexagonal knitting patterns in targeted areas prevented abrasion.
Patagonia's new Merino Air™ base layer, knit on Shima Seiki WHOLEGARMENT machinery, used a proprietary yarn of sustainable merino, air spun with recycled polyester. The result was an extremely light weight, thermo-regulating, and good-looking seamless garment.
Also ideal for seamless knitting were yarns by Meryl® nylon, Nylstar's full dull polyamide 6.6 that enjoyed global success in the 1990s. The company has returned with its Meryl Sport collection of yarns, fabrics, and garments, such as its Purefit studio seamless collection in super-soft, super-stretchy Hydrogen HTY polyamide with balanced hydration.
The company has also developed merino blends with various Meryl yarns, including its hollow-core Nexten, and antimicrobial Skinlife products.
Hanging with the cool crowd
Knitted textiles at OR exceeded expectations with attributes such as cooling, wicking, oxygenation, abrasion-resistance, and even water resistance. The best of these were inherent in yarn, and often achieved without chemical additives.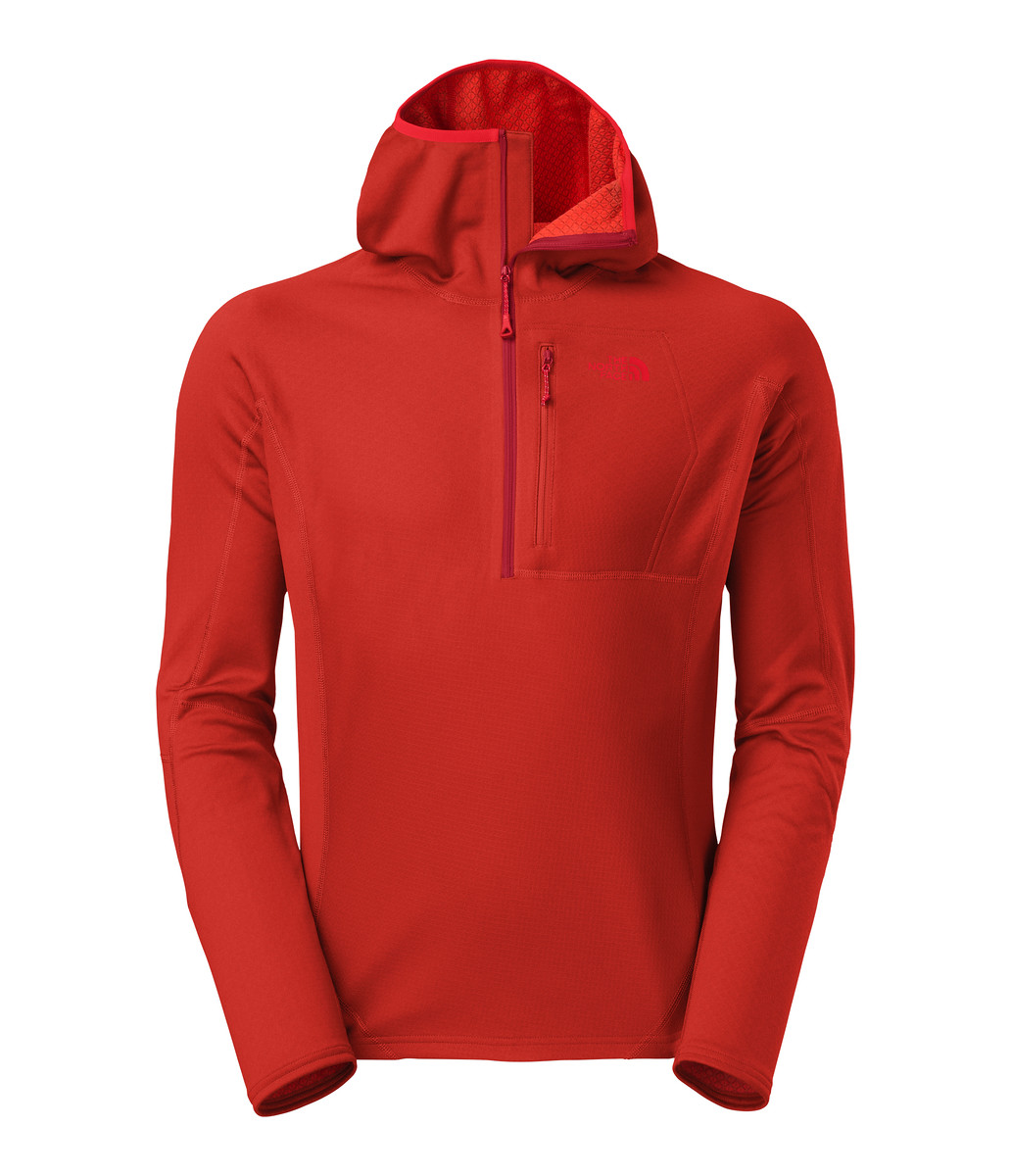 Cooling technologies, based on yarn cross-sections and inherent minerals, have taken off; including NILIT® Breeze and Hyosung MIPAN aqua-X polyamides.
North-Carolina-based Fiber & Yarn Products has developed a proprietary process for their STA-COOL® filament or spun polyester yarns, intended to create channels that wick, transport, and evaporate moisture to keep the wearer cool and dry.
Concept III introduced Coolcore™, a combination of various polyester cross sections in a yarn said to wick, transport, and evaporate moisture in a regulated manner for a consistent cooling effect. Brooks Running partnered with Coolcore in its DriLayer Steady pieces for Spring 2016.
Polartec® constructed its new Delta™ cooling fabric like a radiator. The dobby knit alternates hydrophilic TENCEL® yarns with hydrophobic polyester to circulate moisture, promoting evaporative cooling.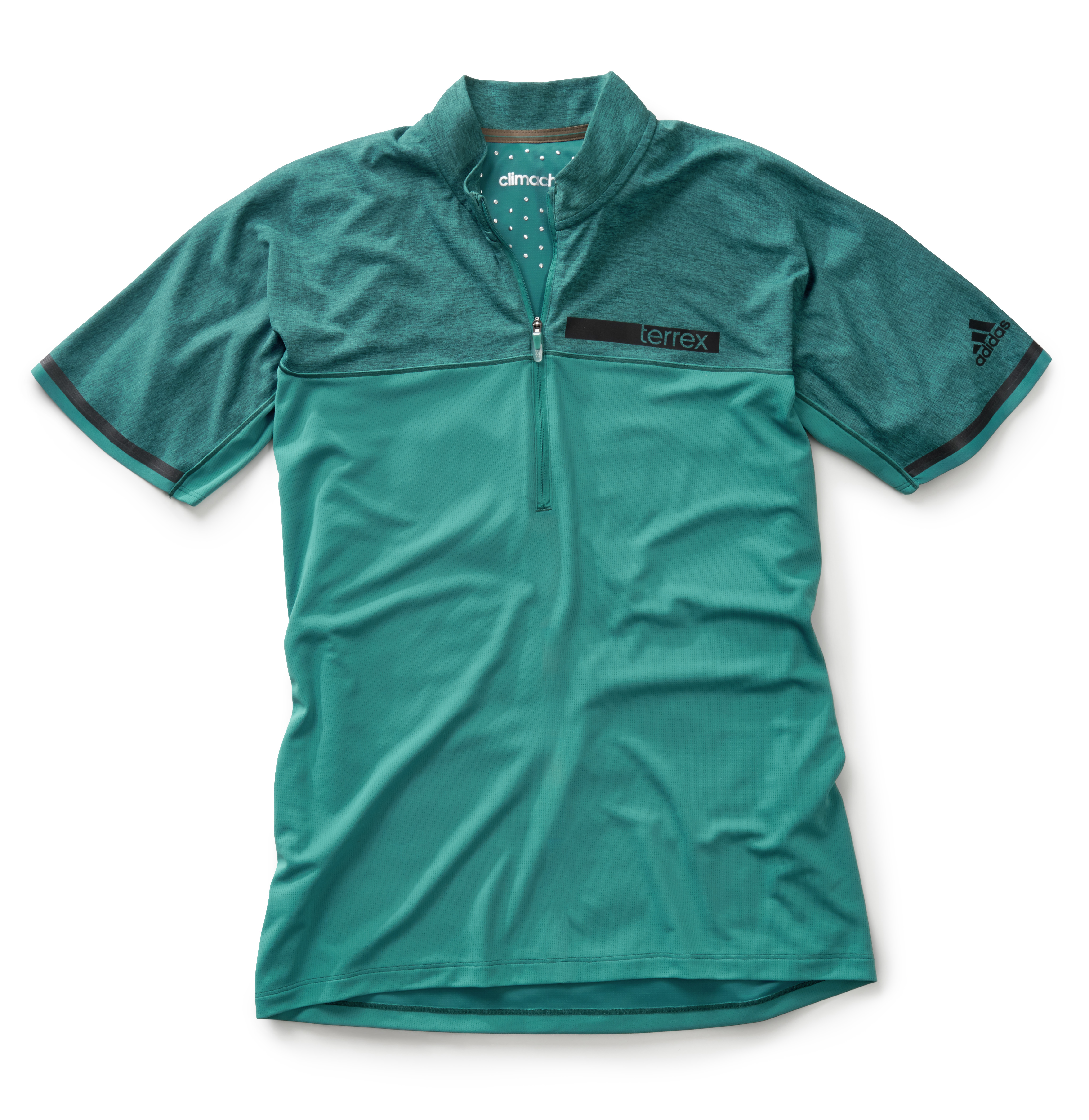 Terramar Sports MicroCool™ technology utilised a flat yarn to increase surface area, with nano-mineral particles said to increase heat absorption. Terramar also offered a unique non-elastane, four-way stretch base layer called ReFlex™, said to be lighter, more breathable, and quicker to dry than elastane; whilst offering greater compressional recovery.
Knits do it all
Knitted compression garments, developed to improve circulation and the flow of oxygenated blood to tired muscles, were also exhibited at OR, along with yarns containing far-infrared (FIR) generating mineral additives, such as NILIT® INNERGY.
Nilit issued a recent research study from North Carolina State University showing statistically significant benefits to athletes wearing garments of the INNERGY yarn, including increased peripheral microcirculation, improved oxygen transport, and enhanced metabolic waste removal.
The concept of knitted fabrics with water resistance may seem an oxymoron, but was explored in a number of areas. Unifi's Resist20™yarn, with PFOA-free C6 technology, was said to minimize water absorption and leave fabric "shake-off" dry.
Technical fleeces using low-absorbing, water-resistant fibres were shown by PrimaLoft® Performance Fleece; while sustainable apparel brand Nau introduced the Rebound jacket, constructed from three-layer waterproof breathable, four-way stretch, recycled polyester knit.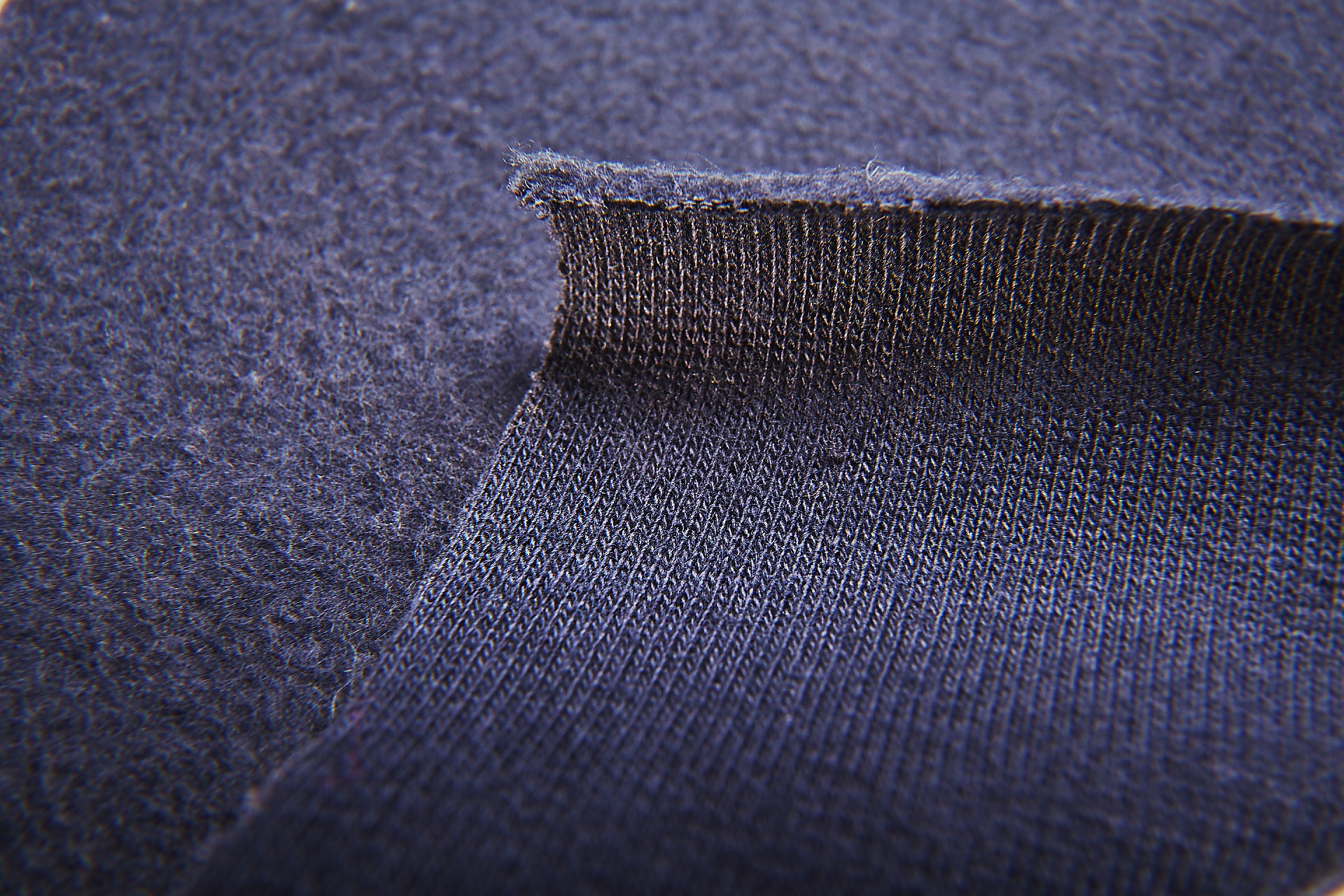 CoolVisions® new filament version of their dyeable polypropylene, (the most hydrophobic of apparel fibres), shown in knit-downs with a luxurious drape and cool touch, holds interesting potential.
Knits also kept pace with the outdoor industry's need for abrasion resistance, thanks to Cordura® Brand high-tenacity synthetics and their use by innovative knitters. Cordura's collaboration with Struktur Studio on a line of stylish urban outdoor wear for women included Cordura Naturelle™ knits by Cyberknits and Yoonia Tex.
Cordura global brand director Cindy McNaull called the collaboration "a gateway to forward-thinking design in the active wear apparel of today."
Sustainable steps
Sustainability continues to drive innovation at suppliers and brands alike. The development of a chlorine-free, plasma-based superwash process at Südwolle, supplier of wool yarns for hosiery and knitwear; coincided with a similar proprietary development by Duckworth, the US apparel brand using only Montana-grown Rambouillet merino.
Marled, striated, and heather yarns continue to drive knitwear sales. Unifi's Waterwise™ heather collection included a range of options combining water-and-energy-saving solution-dyed yarns with cationic or disperse dyeable polyesters in various spinning configurations.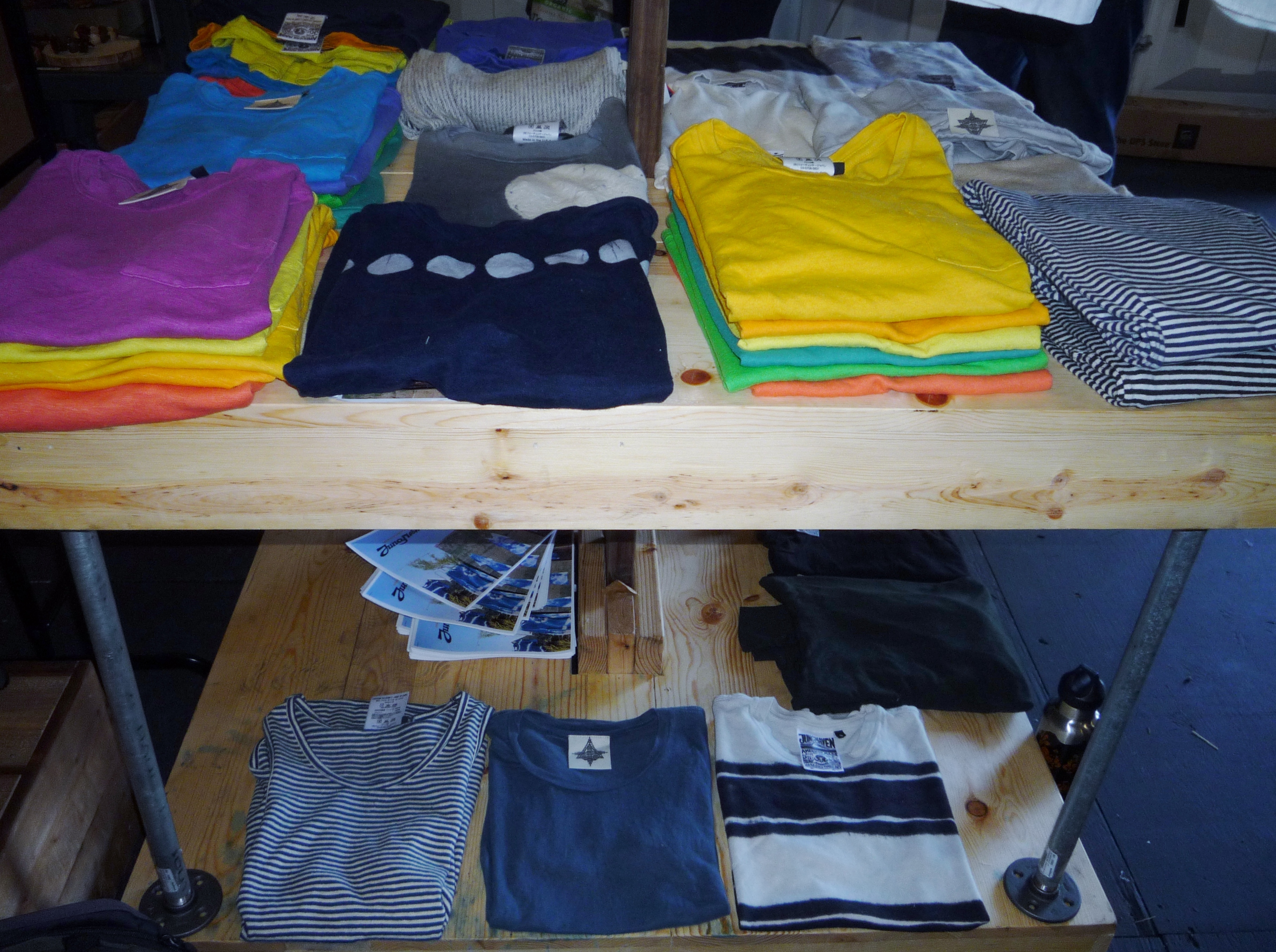 Jungmaven's goal is "Everyone in a hemp T-shirt by 2020," according to company founder Rob Jungmann. Cut and sewn in the US with eco-friendly hemp or hemp/organic cotton textiles from China, the T-shirts and other styles were tie-dyed with natural dyes, or were available for garment dyeing.
Exciting times ahead
The semi-annual OR show is owned by Emerald Expositions and supported by the Outdoor Industry Association (OIA). The August 5 – 8 edition featured some 1600 brands, along with a number of outdoor recreational and educational opportunities.
The show has grown steadily in the eight years since the recession; and with hotel space at a premium in SLC, the 2016 Winter Market dates have been pushed forward to January 7 – 10. There is speculation that the show may move when the current contract expires end 2016.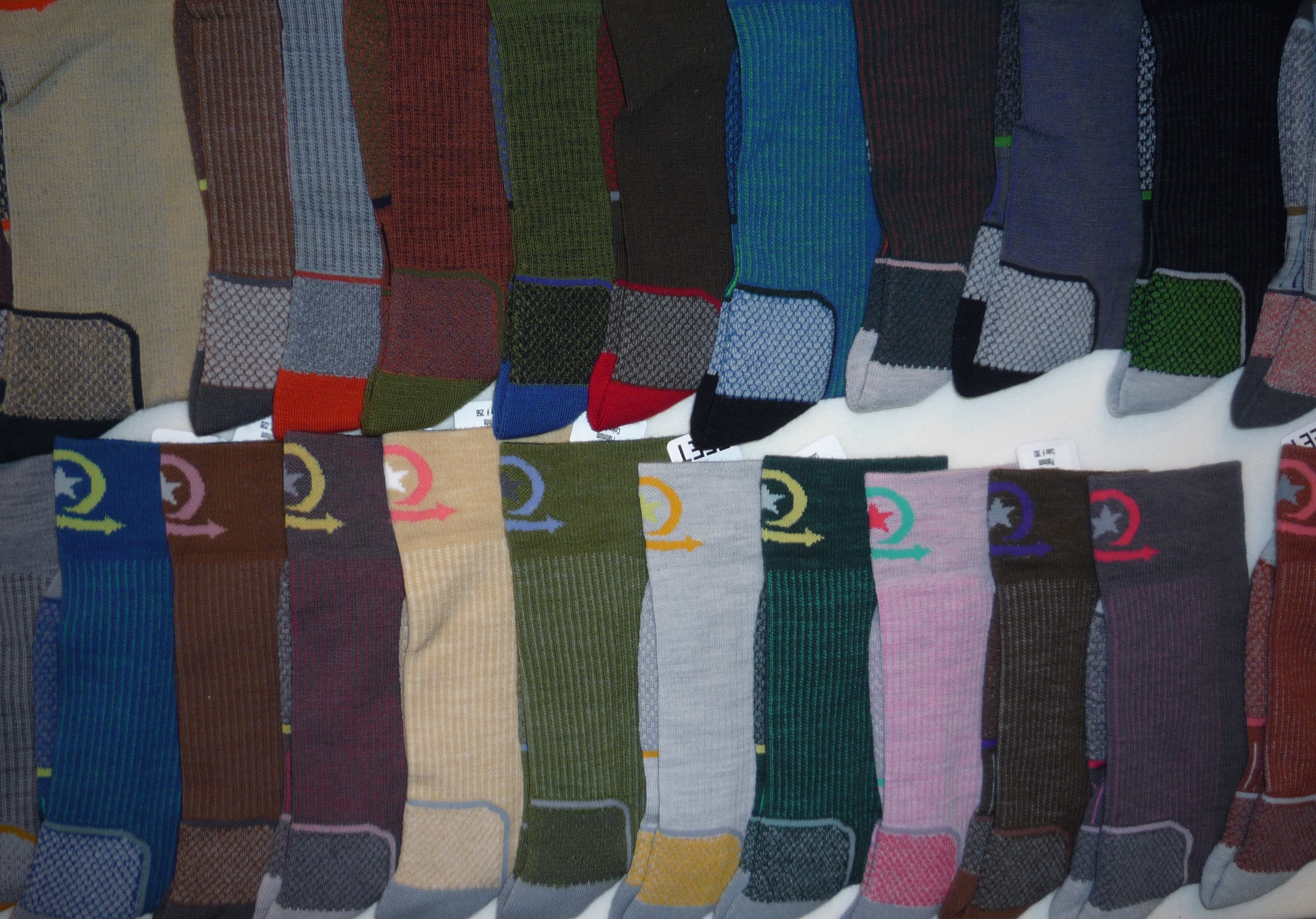 With new leadership at their helms, the show and the OIA have pledged additional programs and assistance for the outdoor industry's specialty retailers, considered the heart of the industry.
"The role of the OIA is to collaborate," new executive director Amy Roberts told a packed room at the Day 1 Industry Breakfast. "I believe that exciting times are ahead."