The US Outdoor Retailer show, which just completed its four-day Winter Market on January 25, showcases the best in winter apparel and cold weather gear. The outdoor industry creates $646 billion in annual consumer spending in the US, not to mention 6.1 million jobs; innovative fibres and knitwear for base layers, hosiery, and performance apparel and accessories comprise a key segment of the business.
The industry is facing changing demographics with the rise of the millennial generation, who are more urban, more diverse, and much less likely to have grown up with a connection with the outdoors. In addition, the programs which support America's public lands and national parks system are being adversely affected by government cutbacks.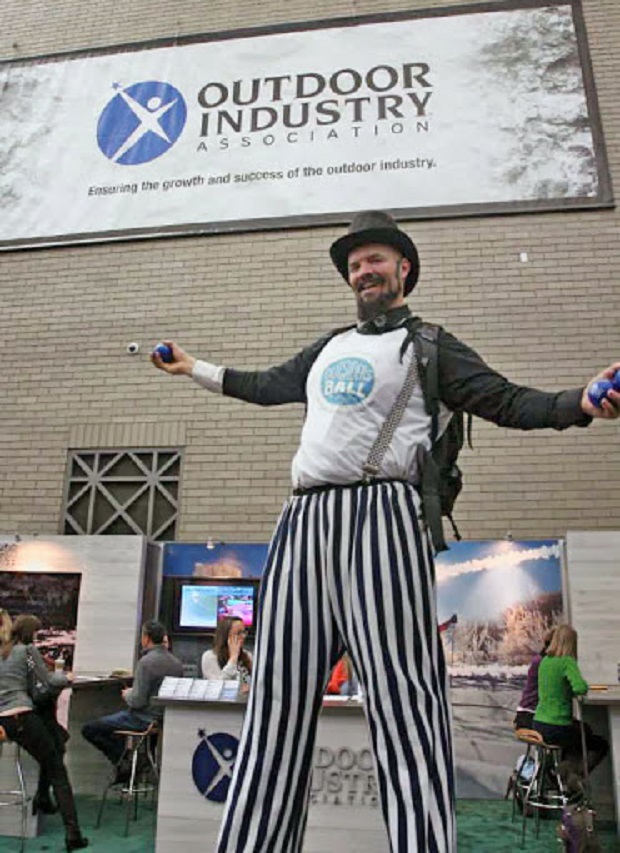 These details were brought to light by U.S. Interior Secretary Sally Jewell, who gave the keynote talk during the Outdoor Industry Association's opening breakfast. Jewell is hoping to set up a privately-funded $20 million Civilian Conservation Corps, which will rely on a combination of volunteers, paid job training, and educational opportunities in order to connect with young people with taking care of public lands.
Without a doubt, the outdoor industry is seeing a return to manufacturing in America, a movement that bodes well for the next generation. With a number of American knitters in attendance, some have developed their own apparel brand, often incorporating a completely domestic supply chain.
Based in North Carolina, Junction Threadworks was launched last year as part of the Coville Brands business, which includes the Alandale Knitting Company and Carolina Apparel Group. Rooted in authentic silhouettes like union suits and henleys, and using constructions such as waffle and bi-ply, the line includes knits in 100% cotton as well as in more technical fibres and blends such as polyester/wool.
Kevin Williams, VP of marketing/business development, mentioned that the line is quite popular in Japan. "Junction has more of a fashion look—it's more about lifestyle, loungewear, and sportswear," he said.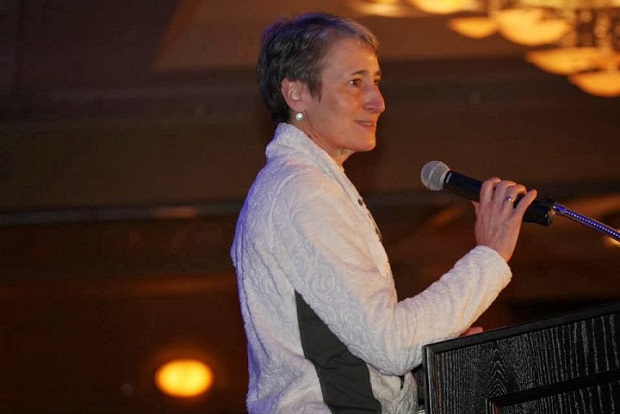 Also based in North Carolina, 100-year old Indera Mills is the parent company of Coldpruf®, a baselayer brand that is cut and sewn in nearby Mexico under the NAFTA agreement. Coldpruf's technical fibre™ (CPT) delivers inherent moisture management and antimicrobial properties to the thermal underwear range. A line of 85/15 poly/spandex "relaxed compression" garments feature Microban® antimicrobial technology; and there are wool blends featuring Unifi's REPREVE® recycled polyester.
While most of ColdPruf's fabrics are knit in the US from domestic yarns, its upscale group of baselayer garments featuring 170 gsm, 18.5 micron Australian merino knit in a fine gauge jersey was soft, stretchy, and undeniably high-quality.
Industry veteran Graham Stewart has come to the USD to launch Duckworth, a line of high-quality wool products made in America. The wool is sourced from Helle Rambouillet ranch in Montana, and is processed, knitted, dyed, and finished in the US. The line includes baselayer knits made from 18.7 - 18.9 micron wool; knitwear using 21 micron wool; and wovens in 23 micron wool. "It takes technology to keep it natural," remarked Stewart.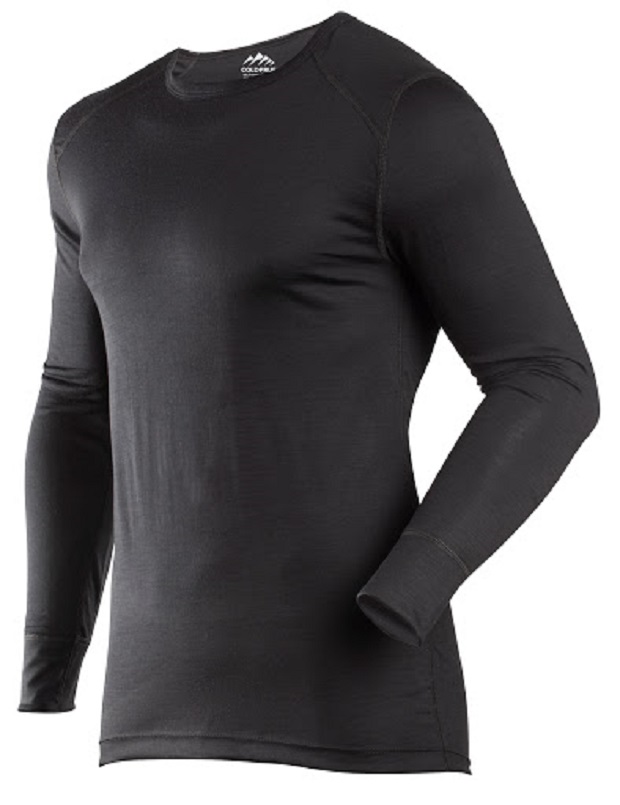 Just launched in the US, super.natural is a global innovator of wool-based performance fabrics and apparel, and a subsidiary of Shanghai Challenge Textile. The full men's and women's lines include baselayer, midlayer, lifestyle and sportswear apparel, focusing on snowsports, outdoor, fitness, yoga and travel. The silhouettes are urban and sophisticated.
"super.natural has set new standards in manufacturing hybrid fabrics that are intelligent in performance and comfort. The balance of natural merino wool with engineered fibers creates the maximum in comfort, performance and style," advised CEO Andy Vecchione, who along with EVP for global marketing and merchandising Jon Adelman, hails from Polartec—where they know a thing or two about performance knits.
PrimaLoft®, maker of high-performance insulation products, has introduced fabrics knit with a proprietary blend of 50% PrimaLoft fibre and 50% merino wool. The ultrafine PrimaLoft fibres—half the diameter of cashmere—create fabrics with a very soft hand feel.
The new blend enhances Sherpa Adventure Gear's Vayu PriMerino baselayer collection, which is manufactured in Nepal. Sherpa Adventure Gear combines the tradition and beauty of Nepal's culture with the latest technology in items such as the handknit Kritipur Sweater Jacket which is lined with PrimaLoft insulation. Founded by Tashi Sherpa, whose uncles assisted Sir Edmund Hilary in his Everest ascent, a portion of every sale from the line benefits the education of Sherpa children.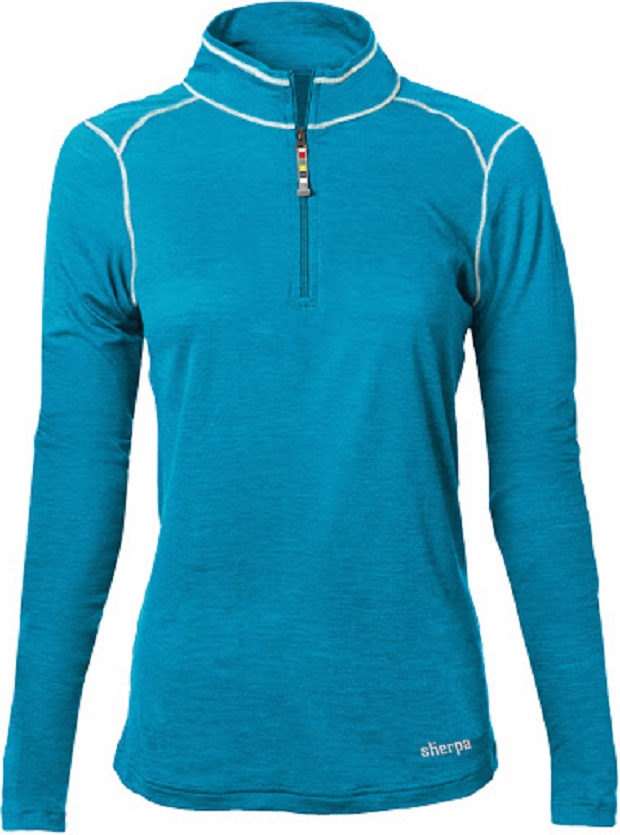 Hosiery and compression are growing categories as well. Wool is the inspiration for Farm to Feet, a line of American-made hosiery launched last year. The colourful, 200-needle, seamless toe closure socks for hiking, adventure, and everyday pursuits, which are knit from American yarn, have received great reception, according to Dave Petri, marketing manager.
Miami-based Zensah uses proprietary seamless knitting for its American-made compression bras and leg sleeves, said to be the top-selling version in the country. Adopted by basketball players from the Miami Heat, the sleeve was designed by an athletic trainer and features wide ribbing that emulates taping to support the calf muscle.
Zensah's 200-needle socks, knit in Italy, help support the shin, achilles, arch, and plantar fascia. The socks also feature a high-density cushioning in heel and toe, as well as a silver ion-based antimicrobial.
Technical knitted fabrics for cut-and-sew were offered by domestic as well as off-shore suppliers, such as ultra-thin spacer fabrics and knits of SUPPLEX® nylon with LYCRA® from Taiwan's Kingwhale. "People are looking for the natural hand," explained David Parkes, president of Concept III which represents Kingwhale in the US. Also at Concept III was US technical and automotive knitter Guilford Mills, which has launched a line of performance textiles for active and sports apparel.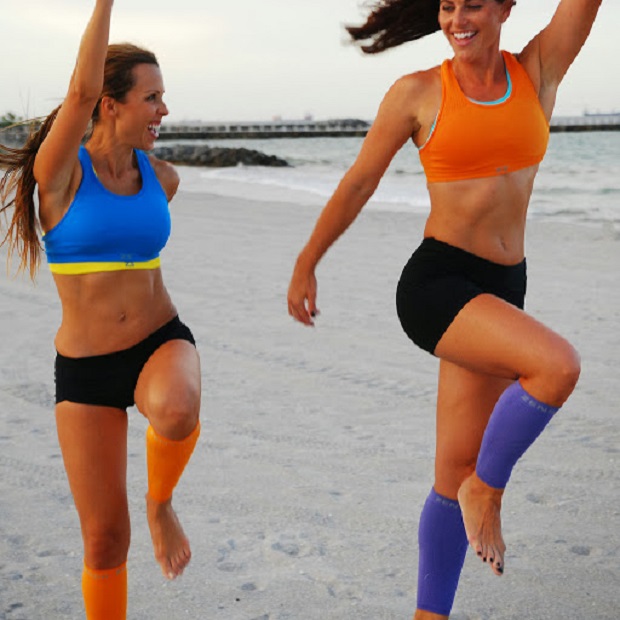 Schoeller Textiles featured thin, nearly translucent spacer fabrics called schoeller®-spirit, printed to create a high-fashion effect. Deer Creek's highly technical line of circular knits included snag-resistant constructions, conductive and shielding fabrics for use with electronics, and performance yarns and technologies such as X-STATIC®, Nomex®, Kevlar®, Celliant®, Schoeller's coldblack®, and Unifi's REPREVE®.
Yeh Group, a global supplier of innovative performance knits under the Tong Siang brand, created a stir at the show with a range of 50 new polyester fabrics dyed using the CO2 –based waterless DryDye technology. According to Brad Poorman, chief marketing officer, Yeh Group has seven of DyeCoo's machines in commercial production in Thailand producing fabric for more than 30 customers.
"The reaction has been through the roof," he remarked.
The Outdoor Retailer is about more than product; it is an opportunity for the designers, manufacturers, brands, and retailers who are committed to the outdoor lifestyle to exchange ideas. The Outdoor Industry Association provides a number of seminars and working groups addressing topics relevant to the industry's future, including sustainability and local manufacturing.