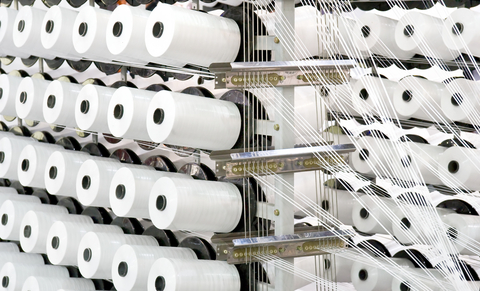 Pakistan Hosiery Manufacturers and Exporters Association (PHMA) has rejected the idea of imposing import duty on yarn as it would pose negative impact on the value-added textile sector, The Nation newspaper reports.
Federal Board of Revenue, Government of Pakistan (FBR), was considering the move in the name of protecting spinning sector, according to the newspaper.
PHMA Chairman Usman Jawaad strongly opposes this move. He said that PHMA stands with Pakistan Readymade Garments Manufacturers and Exporters Association, Pakistan Apparel Forum and all other business associations who have already expressed their resentment on the proposed move.
Under severe pressure
Pakistan's value added textiles in general and the apparel export sector in particular are under severe pressure due to hard competition in the international market being faced from competing countries like Bangladesh, Vietnam and Cambodia, believes Usman Jawaad. He added that squeezing the apparel export sector will lead to decline in export earnings coupled with unemployment of labour.
The GSP opportunity provided a breathing space for the apparel export sector, which has performed well in the shape of increase in exports at a time when overall exports of country are showing a declining trend.
In such a situation any policy adversely affecting apparel export industry will have direct and spontaneous negative effect on overall business activities since this is the largest employment providing sector of Pakistan, he added.
Objectives
Usman further said that apparel industry adds much more value to the cotton of Pakistan than any other sector of textile industry. Hence it deserves safeguard of its business environment rather than to frame a policy, which will go only to the benefit of spinning sector.
"We therefore demand that any unilateral policy should be avoided and overall national interest should remain over objective while making country's policies," commented Mr Jawaad.
He also highlighted that all the value added trade associations have been already raising their voice, which should not be ignored to avoid disaster, the newspaper reports.
This article is also appears in...