25th January 2013, Hawick
Peter Scott on road to recovery
Scottish Borders knitwear manufacturer Peter Scott is on the road to recovery after being placed in administration just three years ago.
The Hawick knitwear mill is investing in both new staff and machinery after it lost all but 20 of its 140 strong workforce when the company was taken over by Northampton based coat manufacturer Gloverall Plc in July 2010.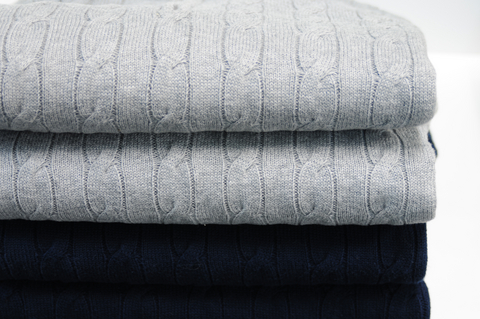 Management at Peter Scott are said to have been building up the knitwear manufacturers' work force over the last few years and now have 100 members of staff at the Buccleuch Road Mill. According to an ITV report, the company plans to take on 10 more employees this year and they've earmarked £250,000 for new machinery.
Peter Scott's operations manager Alistair Young told itv.com website: "We have seen considerable growth in Peter Scott in comparison to 2011, due to a strong increase in sales from our spring/summer business and a quick turnaround in delivery time."
Ettrick, Roxburgh and Berwickshire MSP John Lamont said: "This is great news for Peter Scott and the wider textiles industry in Hawick. This investment shows that the management have confidence for the future and in the abilities of the local workforce."
The company which was founded in Hawick in 1878 manufactures classic men's and women's luxury knitwear, including golf wear, teamed up with golfer Colin Montgomerie in 2008 to design his own clothing range.
Source: ITV
This article is also appears in...