21st December 2018, Feltre/Caronno Pertusella
Piave Maitex presents new fabrics at Interfilière Paris
Piave Maitex, an Italian knitted fashion fabrics producer, will present its new products that include the new Spring/Summer 2020 lingerie printed collection and sport novelties at the upcoming Interfilière Paris trade fair that takes place from 19-21 January.
"As usual we present both novelties of plain and printed or ennobled fabrics. The address sought is always to realise products with the right compromise between innovation and aesthetic look, between fashion and comfort," the company reports.
Plain fabric novelties
"Meshes and nets have always been our specialty, so we want to affirm the presence of these products on the market, support them with the launch of a colour chart of our best-sellers, aiming a commodity fashion service for all customers," the company says.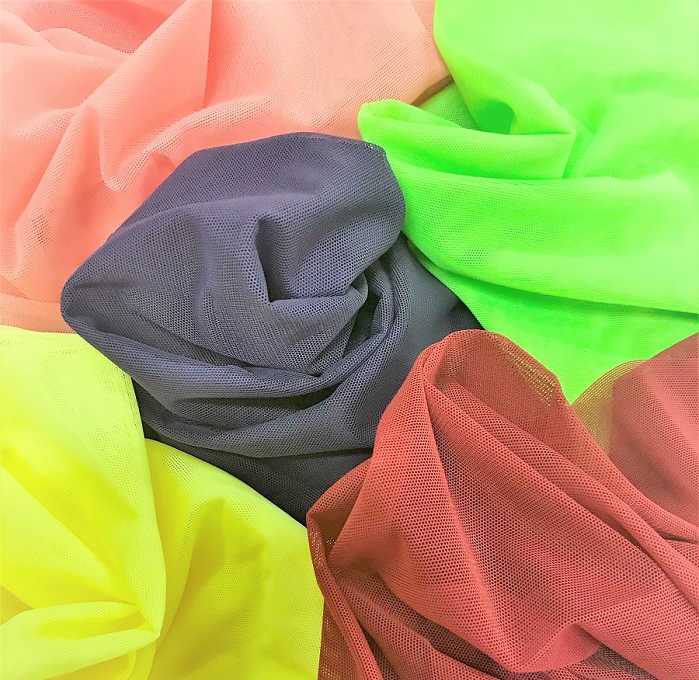 "The growing need for many manufacturing brands to create shape-wear inspired garments also pushed us to focus on our best-seller for shape lining, a must for shapewear models or in the production of garments with modelling effect."
In line with the most current trends, the company has designed Raso Matt, a one-way stretch opaque satin with a silky aspect. Suitable for various applications, it is an alternative to the more traditional polished shiny/mirror effect.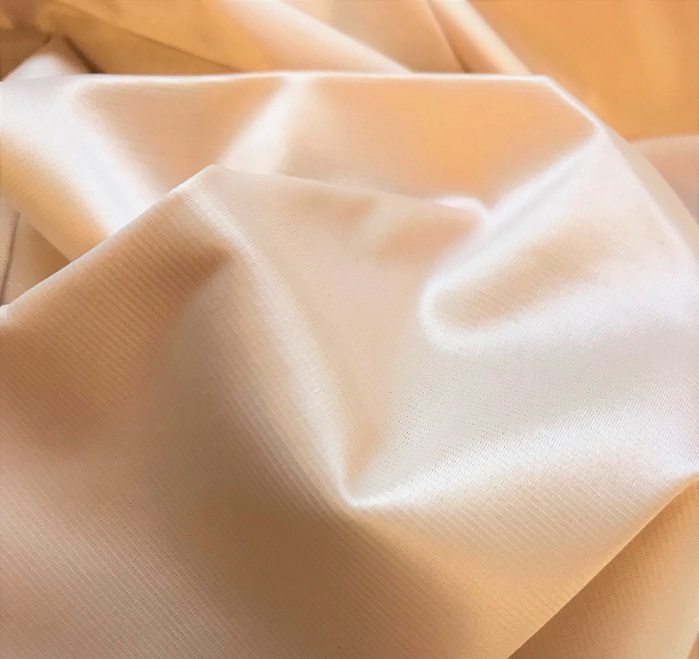 The company also presents Full Eco sustainable fabrics range, made with microfibre PerPETual polyestere and Roica Eco Smart elastane, both recycled yarns. "Pleasant hand feel, opaque and captivating look, differentiated weights allow the use for various applications, including outdoor, activewear and, of course, intimate," the company adds.
"Finally, we have considerably widened the range of polyester/elastane articles with additional technical and fashion bases, including previously unreleased meshes, jacquards and a version of our best-selling Evolution, suitable for clean cut use."
Printed lingerie collection
The collection is rich in proposals developed according to the seasonal fashion trends, without neglecting transversal ideas and concepts. It is divided into three leading themes.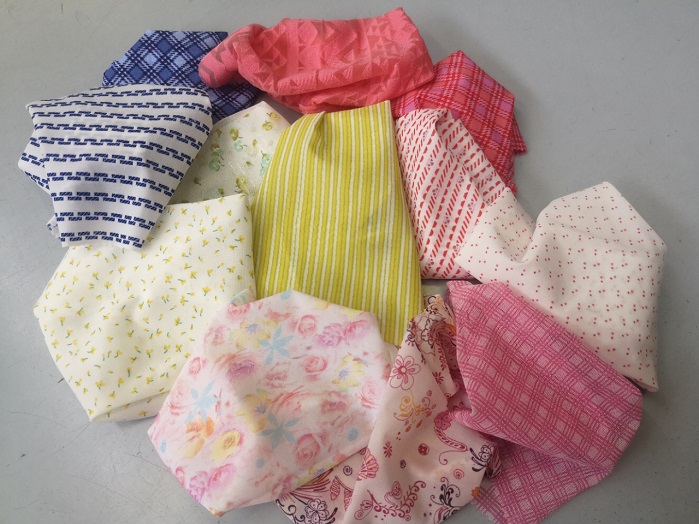 Happiness is inspired by the days spent in open air, travel, holidays, all that makes us happy. Simple fabrics, light and minimal designs, striped with small, "art nouveau" flowers. The printing technique used is pigments softly diluted. Denim and bright red colours draw Scottish designs. Acid green combined with the most intense greens is the trendiest combination of this theme.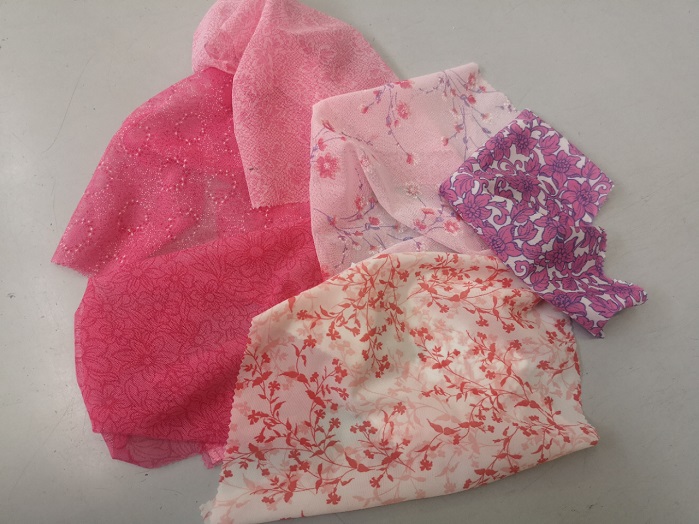 Femininity is modern and colourful. Barbie pink alternate with deeper tones of pink. The designs evoke the floral lace. Colour blue and its shades paint the small flowers with touches of white chalk. There are also black monocolour flowers on white base. This theme is developed on lightweight fabrics combined with pleated effects.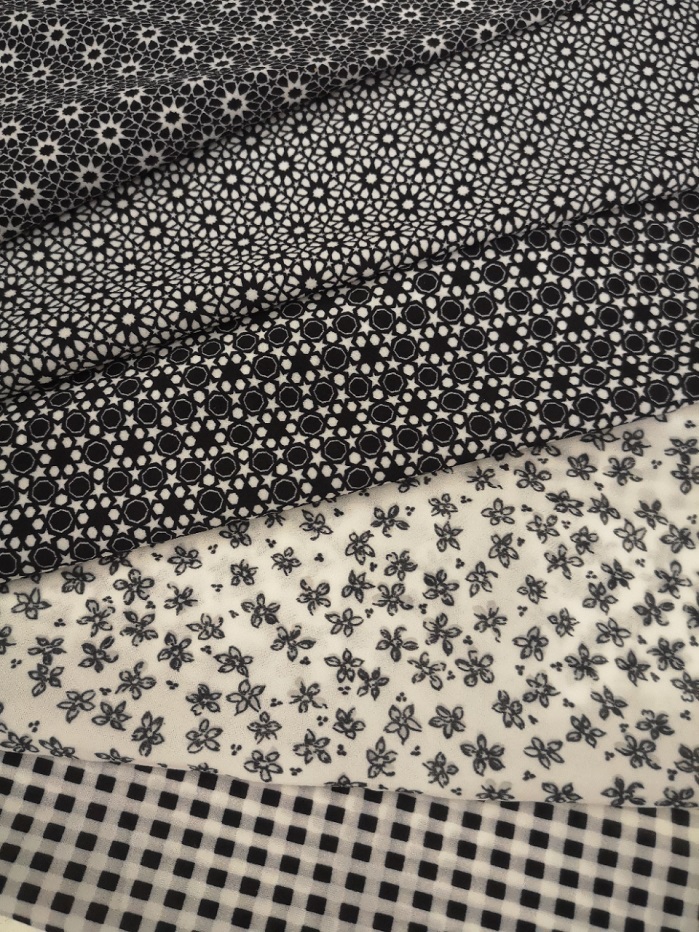 Small Tribal is all about small motifs of tribal inspiration, creating drawings on ivory bases that can also be used for sophisticated bikinis. Motifs reminiscent of the textronic lace. On the bases of voile in the nude and coloured tones we find tattoo drawings. Micro-geometrics complete the theme.
Original effects
The company offers metallic and interesting surface effects as alternative stylistic solutions. "We have unleashed our imagination to meet the needs of those who want to characterise garments with original effects, that seek sensation without ever slipping in excesses. Flashy with taste. The surface effects complement this range of sophisticated and alternative products of their kind. The destinations of use are manifold, from the most glamorous lingerie to beachwear, from dance to outerwear, to yoga and activewear versions," the company concludes.
This article is also appears in...