20th October 2015, Feltre/Caronno
Piave Maitex to showcase new fabrics at Mare Di Moda 2015
This year, Piave Maitex, an Italian knitted fashion fabrics producer, will present a wide range of novelties at the Mare Di Moda 2015, the leading European exhibition for beach, swimwear and lingerie fabrics and accessories that takes place from 3-5 November in Cannes.
These innovations will be ranging from plain fabrics proposals, to new print Beachwear collection 2017, and a preview of the printed Lingerie Spring-Summer collection 2018.
Water Structures
Water Structures are innovative fabrics with 3D effects, designed to confer density, to direct and manage the flow of water, to dry quickly, and to be comfortable.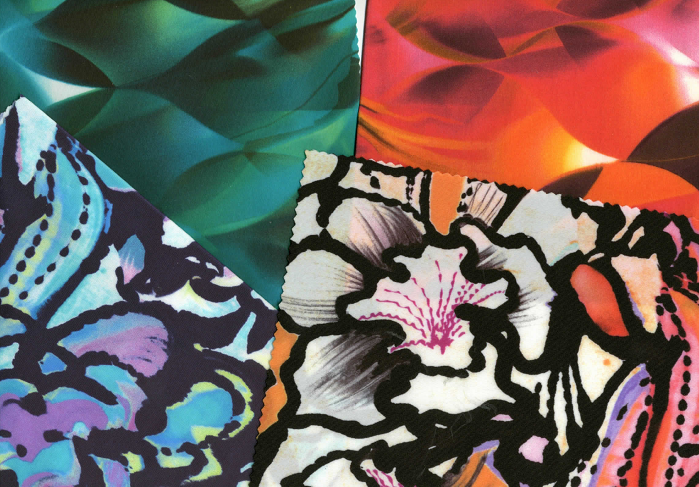 The special construction of these fabrics is said to offer excellent breathability and light contact on the skin, whilst the soft microfibres and high elastomer content is said to ensure comfort and perfect fit.
Tecnogrip Beachwear
More than a range of fabrics, Tecnogrip Beachwear theme is a revolution, the company reports: disguised as normal fabrics, their anti-slip features prove to be extremely functional, ensuring maximal adherence to the body and perfect fit even in extreme situations.
Abrasion-resistant, quick-drying, compact with high release feature, suitable for every use, fabrics are available in bright colours and different technical solutions.
Poly Dryfast
"In recent years we contributed to change the misplaced belief that elastic polypropylene, so popular in clothing for sweat/moisture management quality and thermal insulation, wasn't suitable to beachwear," said the company.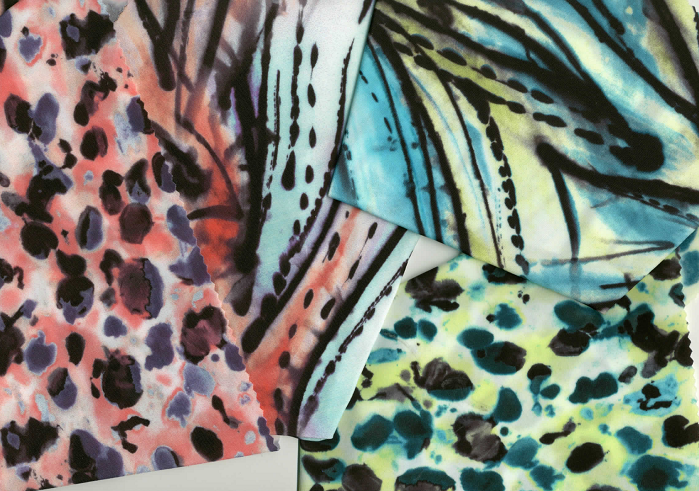 "Now we're back on this topic with a number of lightweight, breathable fabrics, covering, with superior qualities of elasticity, also with great quick-dry and skin wellness properties, reducing thermal shock, as well as richly dense structure, light and breathable, presented in classic black with a fashion touch of white stripes."
Studio Beachwear Collection
The Studio Beachwear collection of 2017 features technical fabrics for swimming, soft voile and intriguing georgette for pareos and beachwear leisure, all inspired by the nature, the company reports.
Exotic: this theme explores the exotic nature, leaves and jungles in vibrant colours, and new colours between green and acid green. It is defined by sharp lines, patterns that recall the Oceania and the Gulf of Mexico, and the kaleidoscopic light that filters through the branches with exhilarant beauty.
Botanic: this theme is inspired by flowers, with important dimensions, vivid colours that take your breath away, sensual flowers full of mystery, energetic and at the same time ethereal, depicted at the peak of their ephemeral splendour, camouflaged in the lush shade that only nature can create. The colours are spread with brushstrokes, almost in impressionist-like manner.
Natural: this theme is dedicated to nature in which light and shadow fight each other, intersect and indistinctly merge creating unusual contrasts. The warmer hues, inspired by the colours of the Earth, reach the blue of the sea creating dazzling effects.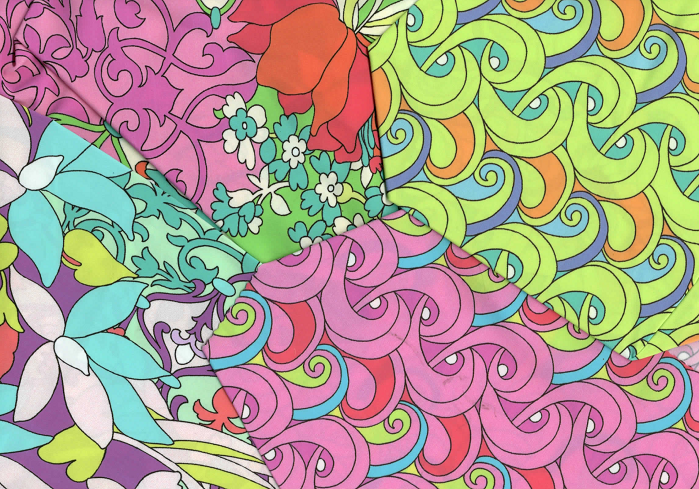 Energy: in this theme nature turns into pure energy, with essential geometry inspired by minerals, foods, fibres, and bold colour shades. This colourful and witty theme represents the young soul of the collection, linked to earth and is full of its force.
This article is also appears in...