Another July is almost gone, I'm so happy the weather in the UK has been amazing in the past few weeks. But I'm also even more happy because I didn't have to knit a lot in this heat! Some of you may have already read my report on Pitti Filati, I decided to write another entry on the work I did for the Research Area this season and my overall experience on the show.
I love going to Pitti Filati, for those of you who have never been, it's a very small, but incredibly important, trade show that brings together people from all over the world. I always end up meeting old acquaintances, previous class mates, tutors, or even friends who work in knitwear that, strangely enough, I never get to see in London. The Tuscan weather around this time of the year is very hot, with clear blue skies and temperatures over 30C.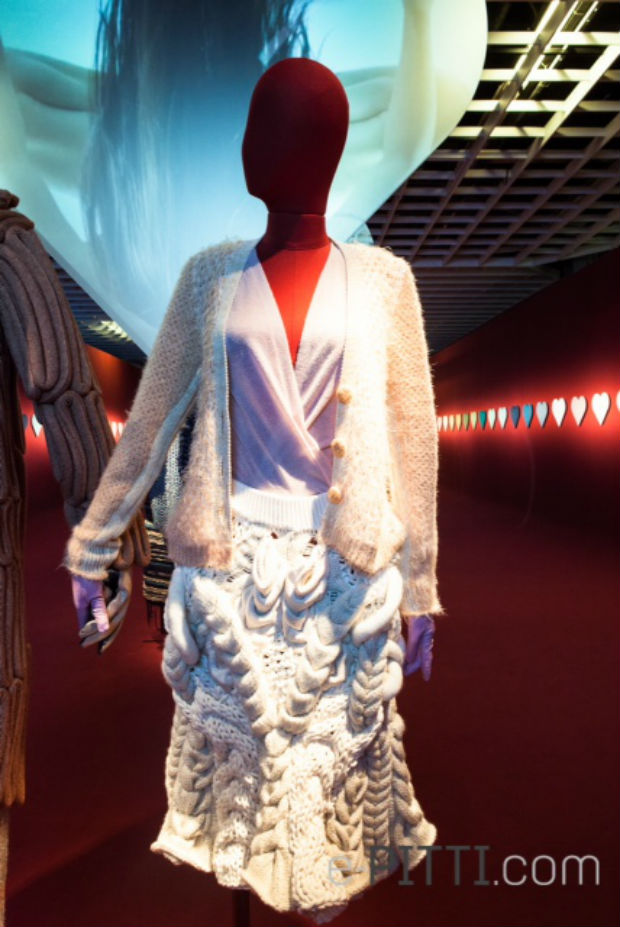 Most of the spinners at Pitti are very eager to talk about their collections, and being a reporter for knittingindustry.com allows me to see all the new yarns and the trends for the coming seasons.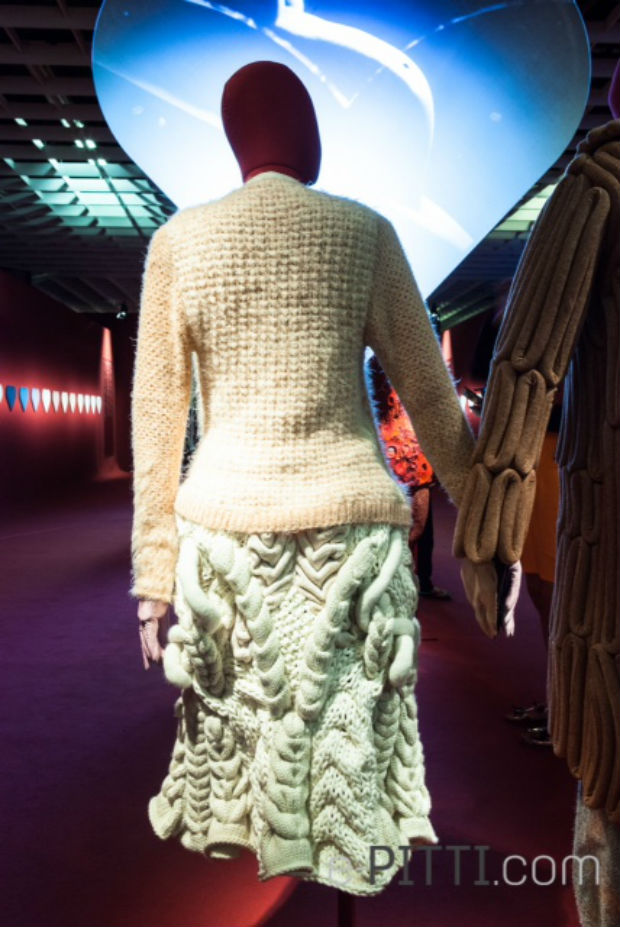 Love was the theme of the Research Area this season, designers Angelo Figus and Nicola Miller created a beautiful collection that celebrated love in all its forms: love for a mother, a lover, a friend, a pet, or even for oneself! If you haven't seen the show, you can still access it digitally via the e-Pitti website (www.e-Pitti.com), who have kindly forwarded some of their images to me for this blog post. Through this website, all the exhibitors have an online space where they can showcase their new collections to certified buyers who attended the fair. E-Pitti also documents in great detail the collection of the Research Area every season (you don't need to be a certified buyer to see the gallery relevant to this).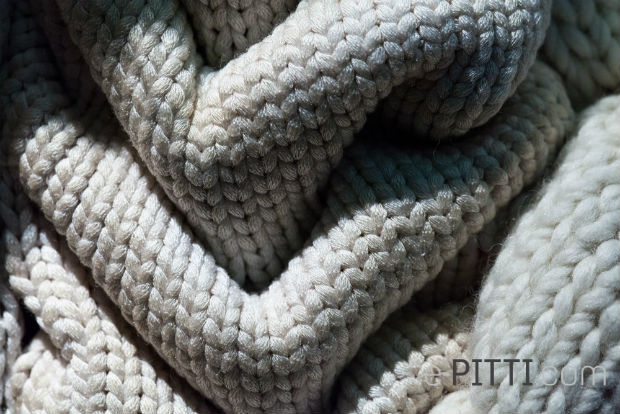 Once again, working for Angelo and Nicola was an immense pleasure: as usual I was given great freedom to interpret their brief creatively and come up with ideas that go in hand with their original concept. This time I made six garments: a ladies cardigan, a skirt, a sweater and a coat for the "Lovers" couple, a jacket for the "Mothers Love" couple and another skirt for the "Animal Love" couple.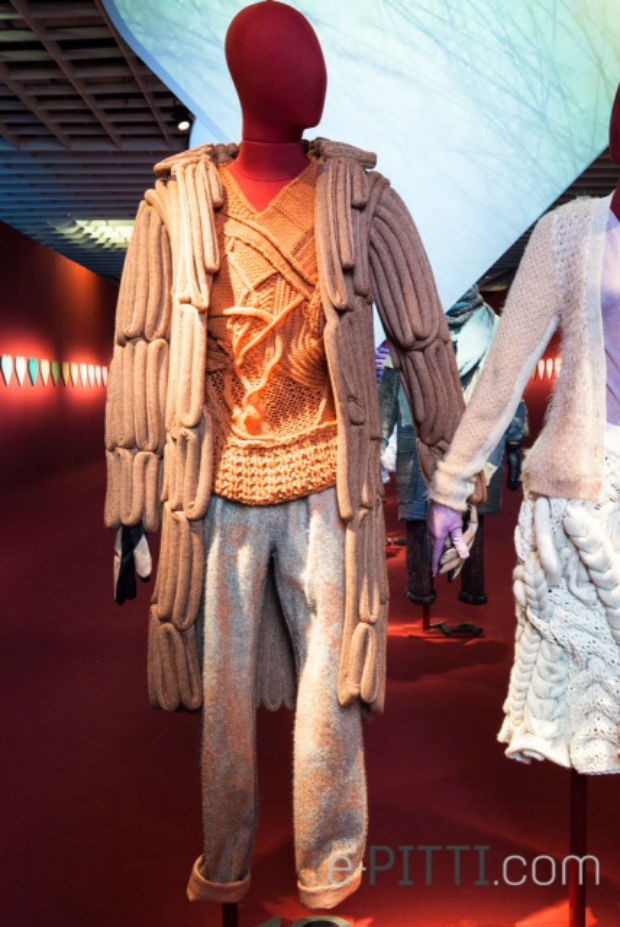 This last skirt was probably one of the most challenging as I had to make many plats of hair extensions and furry yarns, all interlinked together to create a decorative pattern symbolising the love between humans and animals. The coat was also quite difficult to make: one morning I received a parcel with over a hundred metres of knitted cashmere tape from Loro Piana that I had to turn into a garment...it feels great, I thought, but how am I going to turn this into a coat??? I stuffed the tape and hand stitched it all together...it took many hours of hard labour and many episodes of Project Runway!!!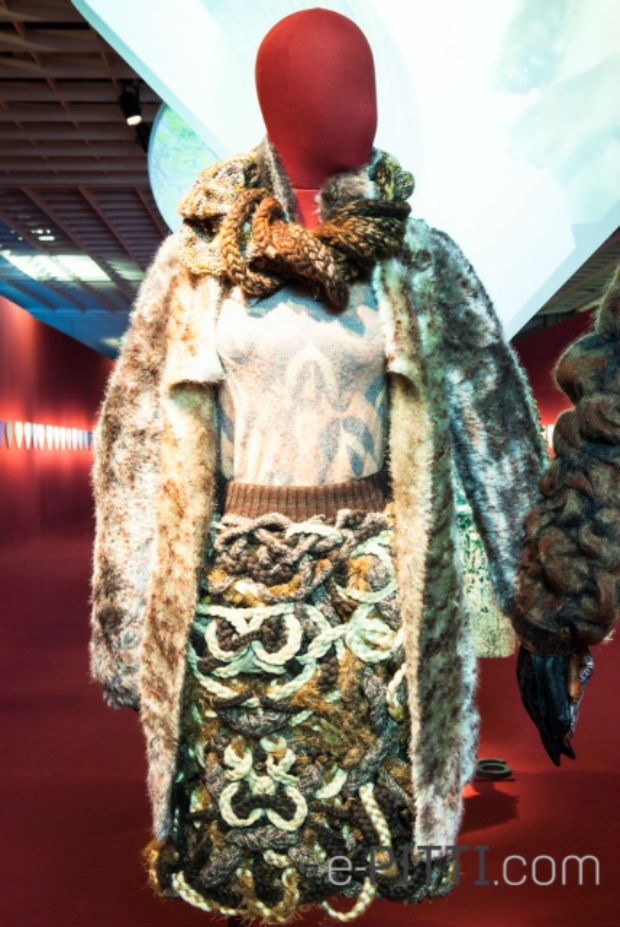 The Mothers Love jacket was also a novelty for me as it is completely different from anything I had done before...I had a vague idea of how I would make it but I had to change and figure things round as I was working, and I really liked that!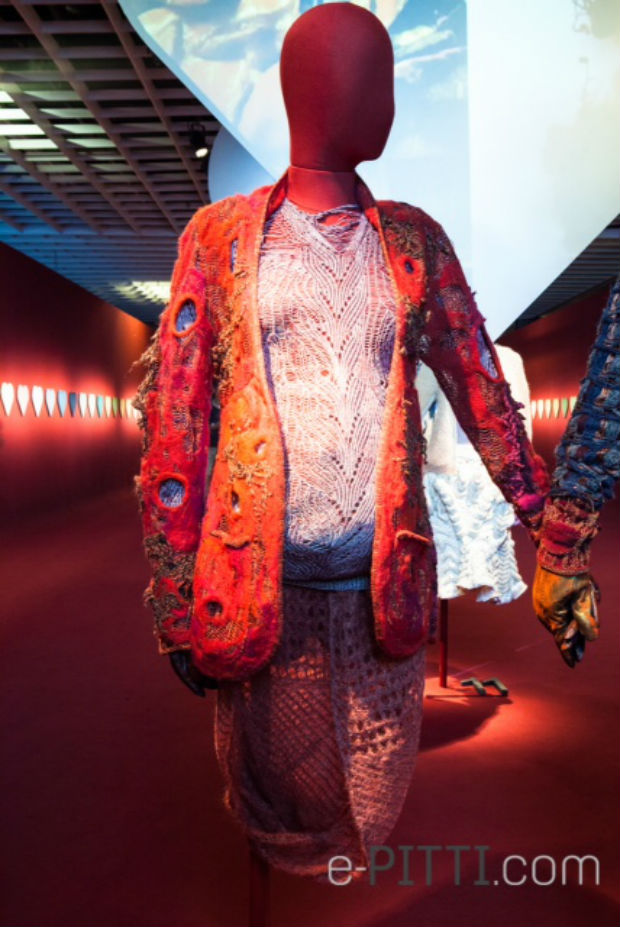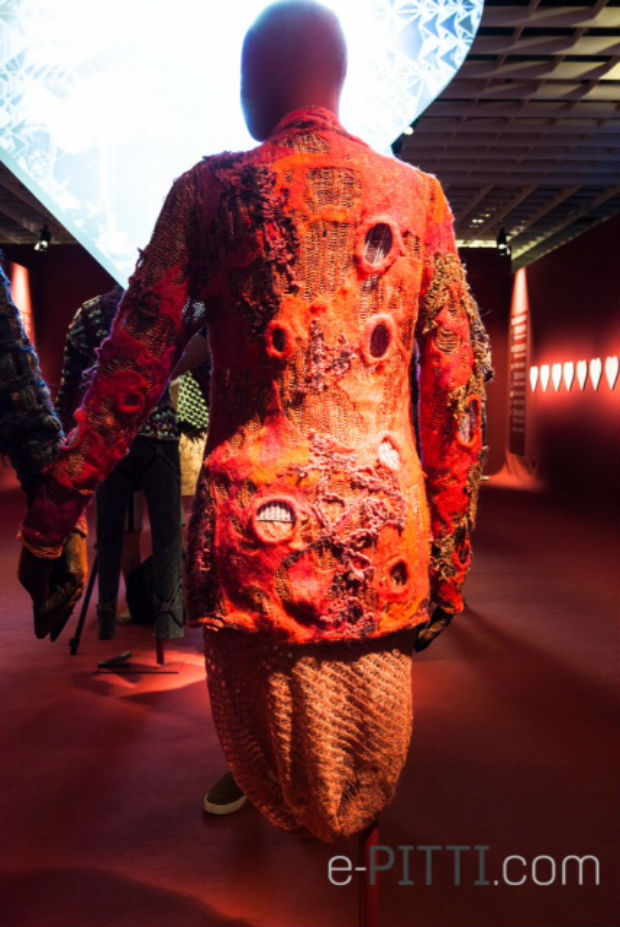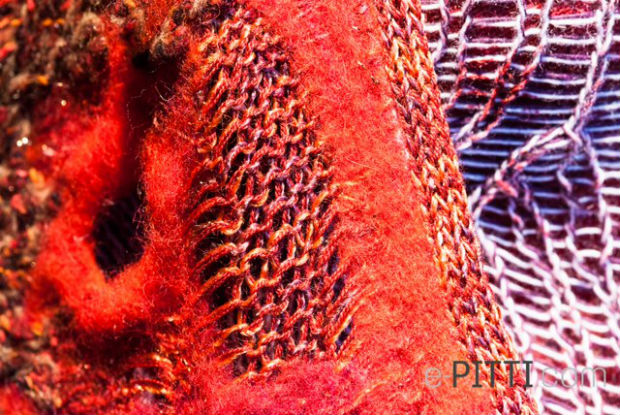 I hope you like the collection, here is a direct link to the e-Pitti website: http://www.e-pitti.com/en/fieradigitale/fairs/pittifilati73.html