Carlo Volpi reports from Florence
The last edition of Pitti Filati that took place in Florence between the 28th and the 30th of January has been summarised with two very promising words: creativity and optimism. The final closing figures of the show confirm this positive mood with a steady increase of foreign attendance (+5.5%), mostly from China (+32% compared to last year), Japan (+29%), the USA (+28), Turkey (+12%) and France (+5%).
The number of buyers increased by 3% from January 2014, with the most significant increase amongst foreign buyers for a total of 4.150. A slight, but promising, increase of 1% was also registered amongst Italian buyers.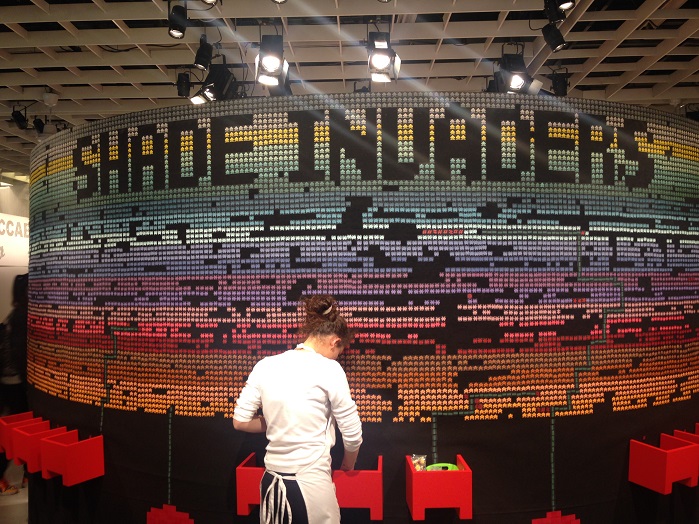 Raffaello Napoleone, CEO of Pitti Immagine, stated that despite the industry's slight loss in the general turnover for 2014, "there is a general feeling of optimism among the members of the trade and a widespread awareness that we are finally close to a turning point for the high-quality yarn industry. The climate among the stands is clearly one of satisfaction: the exhibitors presented collections with a high level of innovation and we have seen great quality and research when it comes to fashion content."
"Walkabout Pitti" was the general theme of the January shows, an exploration of all the dimensions of travel on foot. Whether it is for pleasure, alone or with other people, to relax, to think or to explore new places from a very intimate point of view, walking is still a very popular activity that is the expression of a healthy lifestyle and that has also influenced fashion. Oliviero Baldini's set transformed the front gardens of the Fortezza da Basso into an interactive map to explore and walk through.
MAGLIAITALIA, the new theme of the Research Area
The importance of provenance, of preserving local crafts and markets was once again the protagonist of this season's show. Magliaitalia (maglia=sweater Italia=Italy) is a journey through the flavours and the atmospheres of Italy, from the grey and austere landscape of the north to the dry and colourful south.
Angelo Figus and Nicola Miller stressed the importance of celebrating Italy at this moment in time: with Expo taking place in Milan this year, there will be a whole new global perception of what it is like to be Italian. The exhibit expressed a desire for a new "Made in Italy", a reinvigorated spirit that strives to bring together quality, innovation, good design and tradition.
The space was completely redesigned for this edition: the white walls and lighting created a gallery like environment while the knits, a collection of sweaters displayed in a long line, were simpler. Some of the spinners were also invited to create some plain sweaters that showed a particular yarn or tonality.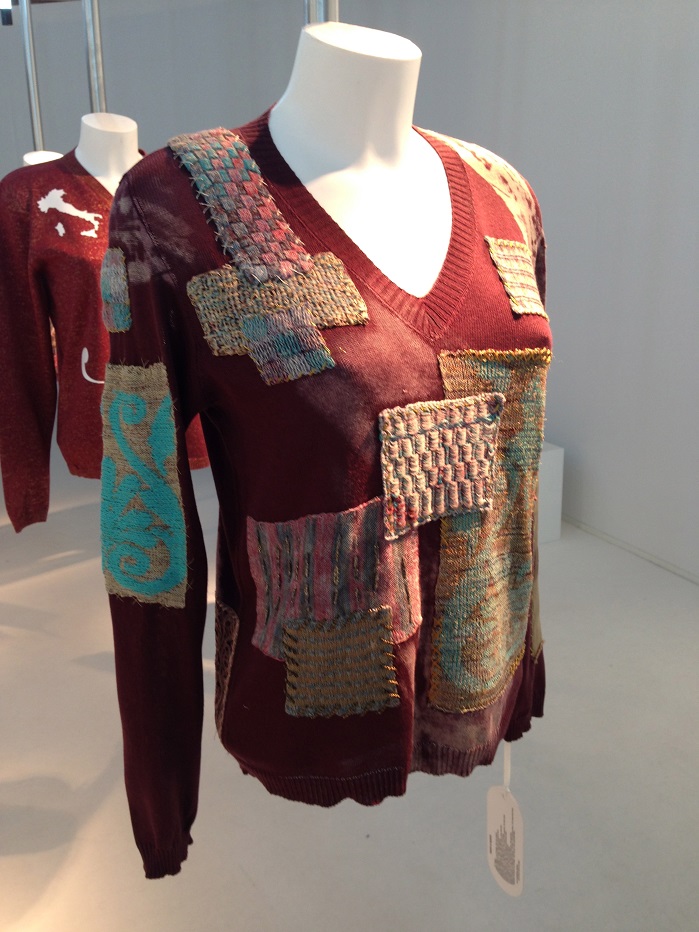 The silhouette of each jumper was the same: a simple set in sleeve, v-neck sweater that became a blank canvas for the stitches to unfold and take shape. The colours and the flavours of each Italian region were celebrated in a mini collection of 4 sweaters.
KNITCLUB
The area dedicated to quality Italian knitwear manufacturers consolidated its presence at this edition, Pitti Filati proved to be a focal point to establish new relationships where the demands of each designer are met by Italian manufacturers and their savoir faire.
The exhibitors that took place this season were Shima Seiki Italia, Maglificio Ellynore, Maglificio Pini, Linea Adani, Clouds, Bruno, Mely's, Teodori, Ommy, Maglificio Mgs, Duvet, Maglificio Pisani e Ventanni.
DENIM ITALIANO
The area dedicated to quality Italian denim producers and the Italian denim spinning industry was back at Pitti Filati for a second time after the success of the first edition.
Denim Italiano showcases an array of samples from the best members of the industry who work at various stages of production.
MODA FUTURIBILE-FOCUS ON INNOVATION
Moda Futuribile is a project presented by Dyloan Studio. In occasion of Pitti Filati 76 Dyloan celebrated the excellence at the core of the fashion industry: some international designers (Matilda Norberg, E Wha Lim and Christine Overbeck) had the chance to collaborate with Italian manufacturers to develop and research new techniques. Three capsule collections which were displayed at the fair were the culmination of this process.
Matilda Norberg's work was inspired by Earh's crust. Its movements and structure were reflected in innovative garment making techniques and interesting marriages between knitted fabrics and more structured, rigid textiles.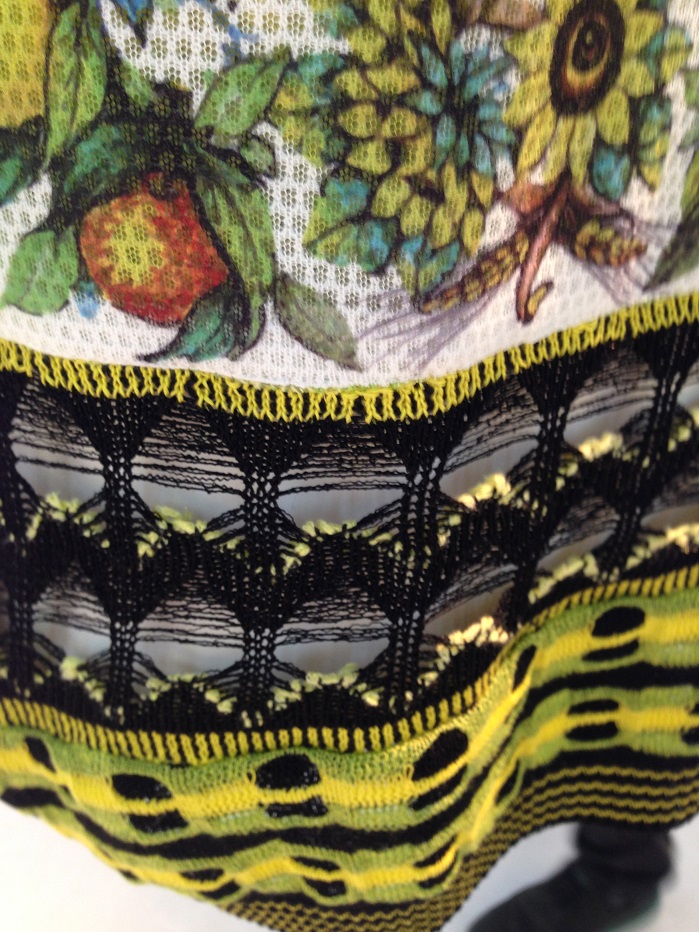 "La Religieuse" was the title of E Wha Lim's collection, an exploration of a woman's mind who is torn between a religious upbringing and rebellious desires. The garments are an expression of respect for traditional crafts with a contemporary vision.
Christine Overbeck was inspired by Bavarian patterns and in her collection "Drahdi" she revisited traditional working methods using Dyloan's advanced technological capabilities.
S/S 2016 GENERAL YARN OVERVIEW
Technological innovation was the key element of many collections at Pitti Filati, natural fibres, mainly cotton, but also linen, hemp and jute are transformed and enhanced by technology, creating interesting hybrids with a timeless elegance.
The rusticity of linen vanishes into evenly spun, soft yarns with a sophisticated handle, like Bahia, from Sesia, Screziato (100% linen) by Fashion Mill or Frizzy, still by Sesia, a 100% cotton yarn with an unusual stretch that is the result of an innovative spinning process.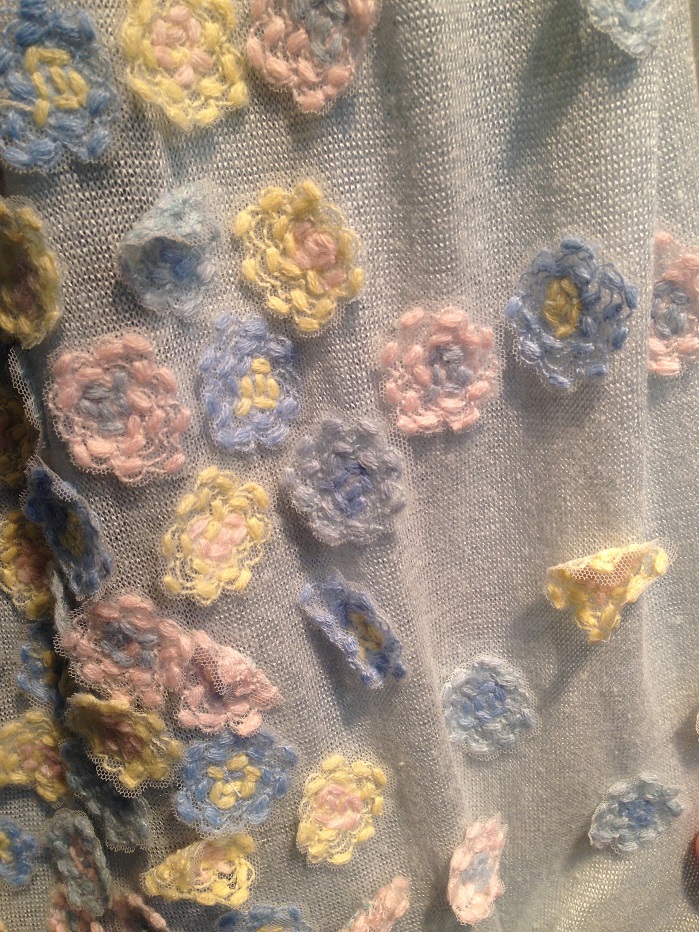 Cotton was widely used in most collections: rising prices in linen have obviously influenced the choice of many spinners. The ancient flavours of this fibre have been revisited with unusual marriages with new noble materials, like Cariaggi's luxurious Belize Vicuna (Belize cotton and Vicuna) and Calypso (chunky Belize cotton and silk). Cariaggi also launched a new range of Belize cottons, presented in a beautifully designed shade card that explained the provenance of the fibre and its qualities. The concept of an "aseasonal season", of lightweight fabrics with darker, warmer shades, characterised the elegant colours of their collection.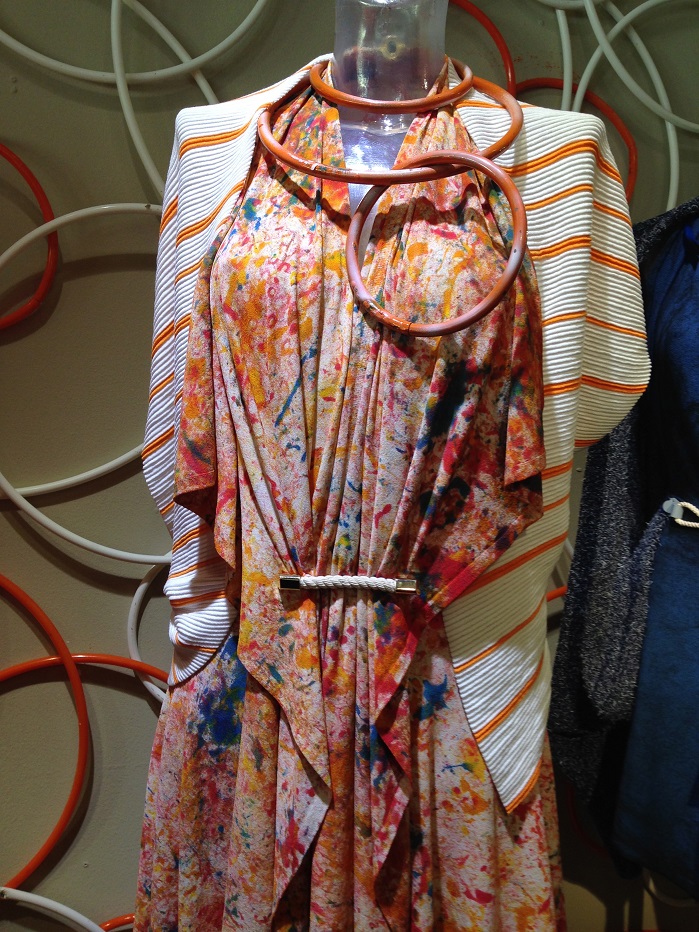 Fibres and blends like cashmere, lurex and silk were presented in unusually darker colours for the summer, there were interesting mixes between noble fibres like cashmere and silk with hemp (Cashemp). Avalon and Ephesus (100% merino wool) were the new addition to the superfine range (2/80's), a collection of extremely lightweight, almost impalpable yarns with a very luxurious handle.
Further research into dyeing methodologies that have little impact on the environment and that produce better tonalities was also evident in some collections: Cariaggi were able to develop interesting hues in their new natural dyes range. Manifattura Sesia also developed a collection of environmentally friendly yarns, Bio Sesia, that use organic fibres and natural dyeing processes.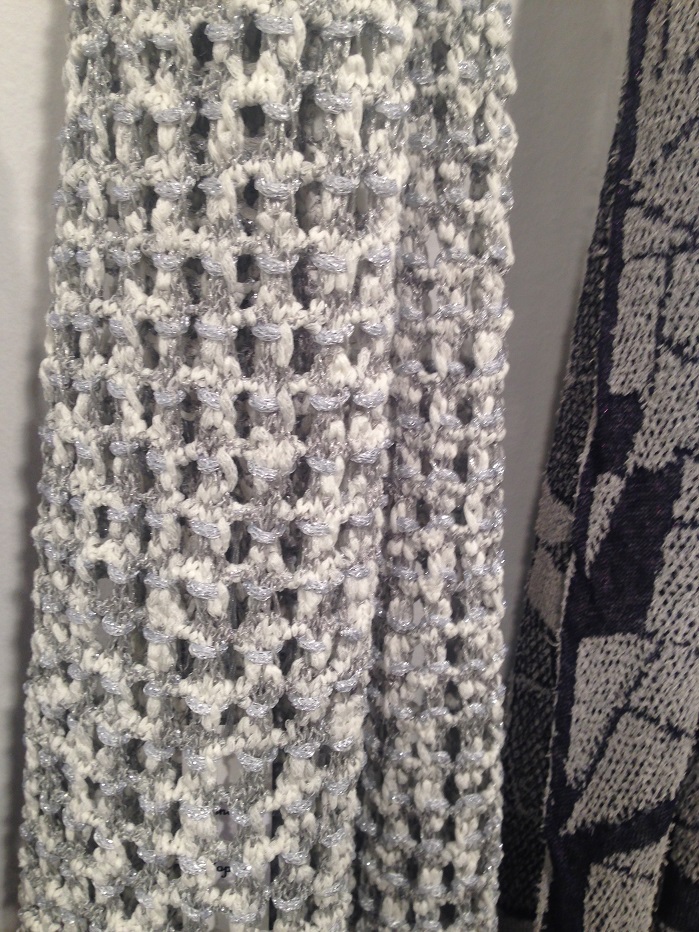 Zegna Baruffa also celebrated cotton with some interesting new yarns whose key features were lightness and freshness: 5 Continents (100% cotton) is made from the best fibre of various crops around the word, "a contemporary yarn encompassing the whole world's history", as the company describes it.
Polar is another 100% cotton yarn with a very dry handle, a popular characteristic amongst this type of yarns this season, while Summer Dream is a fresh cotton, silk and cashmere mix. Aura is also a notable addition to Zegna Baruffa's S/S 16 collection, a compact and lightweight mix of Cupro and wool.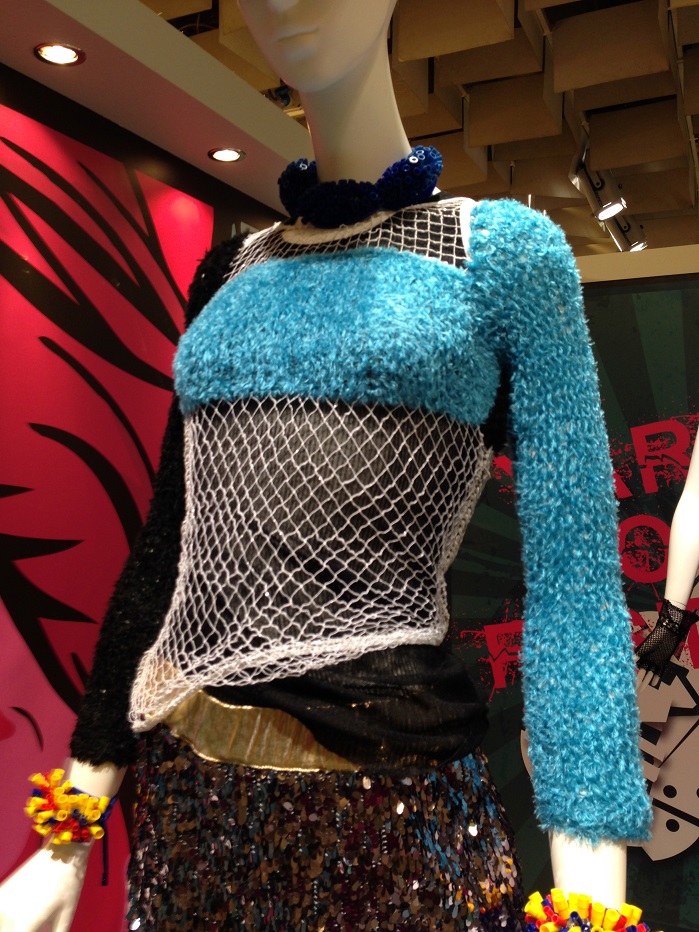 This season the company also reintroduced Crepe (wool/viscose) to their collection after ten years. Other popular yarns like Bering (wool/viscose), Acqua (cotton/viscose), Salvia (cotton/viscose) and of course the very classic Cashwool and Holiday were presented again along with their impressive cashmere colour range, available in 160 shades stock service.
Tollegno 1900 also described their new collection with the attributes of research and innovation: according to the Piedmontese company summer 2016 will be characterised by colour (classic summer shades develop into edgy, electrifying tonalities) , excellent yarns (cashmere, extrafine merino, silk and viscose), elaborated stitch structures and lightness. One of the most notable developments of the company this season was their new range of jersey yarns: some popular items already present in the collection, like Harmony, Jasmine or Feeling were redesigned into much finer (1/30's and 1/60's) counts to produce extremely light weight, impalpable and fluid knitwear.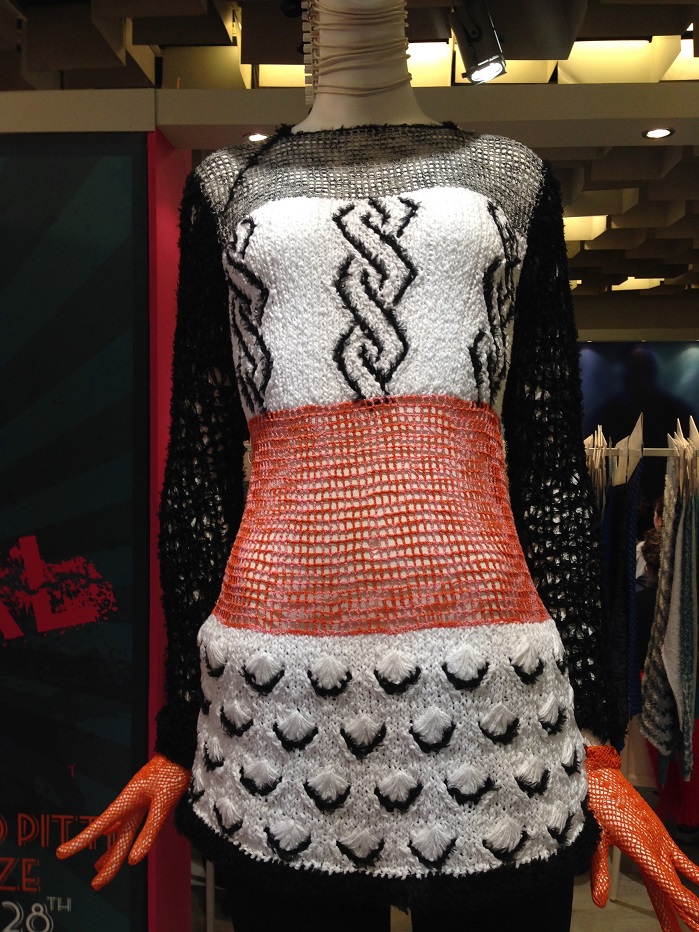 Denim was also present in some collections: Pinori presented Tecnodenim, a structured yarn made of recycled denim and paper. Igea also had a small range of denim yarns, Frosty, Texas and Spazzola, a mix of cotton and polyamide with a dry handle.
Although chunky, lightweight and airy yarns weren't as popular this year, tapes and chain yarns still held their ground and their presence was quite strong. Some of the most interesting were Perlee, by Sesia, a tape with a wet look, Ninnolo (viscose and polyester), Cibbe(cotton/viscose) and Trottola (cotton/polyamide) by Fashion Mill and Prisma, by Lanificio Dell'Olivo.
COLOUR TRENDS
S/S 2016 will be a season of polar opposites, of extremes. On one hand we see deep shades or warm, wintery colours of traditional black and navy. On the other there is an explosion of electrifying greens and yellows, fluorescent hues of shocking pink and blue that are in stark contrast to the other group. The concept of "aseasonal seasons" seems to influence colour choices as well: the erratic behaviour of our weather brought on by global warming is clealry reflected in the colours of the season.
GENERAL TRENDS
A SUMMER QUILT
Shima Seiki recently developed a new range of machines that is able to combine knit and weave structures. This new development has already had an effect on fabric design: many textiles at the show had a sturdy, compact look with heavily inlaid stitches. Woven structures in chunky, lustrous synthetic yarns mix with fine gauge double bed knits, creating dramatic textural effects and three dimensional fabrics, unusually voluminous for spring summer.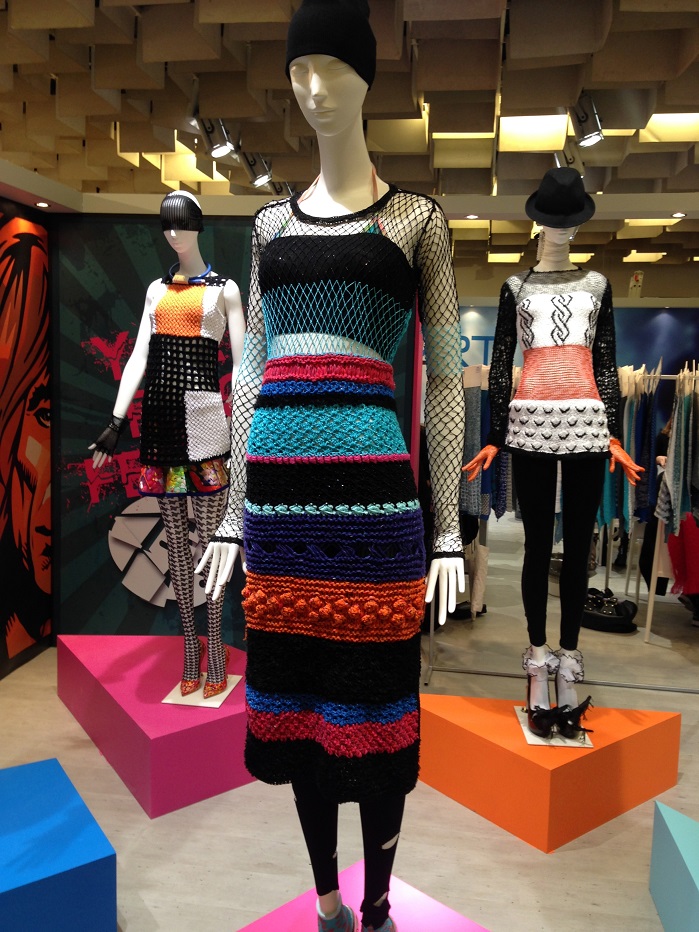 Decorative floats emerge from plain knit structures, tape yarns loudly arise from understated backgrounds flaunting their colourful prints and fluid handle. Thick and bold geometric motifs are defined by compact weave structures and heavy passamentry details, while light weight fabrics are used as a background structure to weave in decorative tapes in various gauges. Altomonte, one of the themes in the Research Area, suggested wintery patterns and motifs for spring summer.
KNIT SPELL
Stitch structures and colours are expertly blended together to create illusion patterns, relief designs that disappear as the wearer moves and imperceptible motifs. Visual elements are misleading, sometimes a stitch structure is evoked by a printed yarn and a dye effect by a clever knitted texture. Techniques are elusive and effortless, sober and understated. Jacquards are very complex and rich, sometimes patterns are defined by subtle tonal differences.
METHOD TO MADNESS
Intricate stitch structures push the capabilities of machinery to a new level, the term "digital craft" acquires a new meaning thanks to the heavily engineered fabrics of this group. Slippery viscose and rigid rubber coated yarns are expertly knitted together in a symphony of vivid colours and daring, almost impossible stitch structures. Tubular jacquards with unusual stitch transfers create fish scales like fabrics, micro open patterns knitted by holding groups of stitches give life to slashed, lightweight textiles with printed effects.