Pitti Immagine Filati, presenting yarns for Autumn Winter 2017/18, was in confident mood, despite the recent shock of the UK voting to leave the EU and the ensuing uncertainty in currency and potential effects on international trade.
The hard-pressed yarns sector in Italy has found a formula which is working among the competition from lower cost countries, focusing on a fierce concentration on new designs and the development of sophisticated techniques, as well as extensive stock services and quick turnaround times.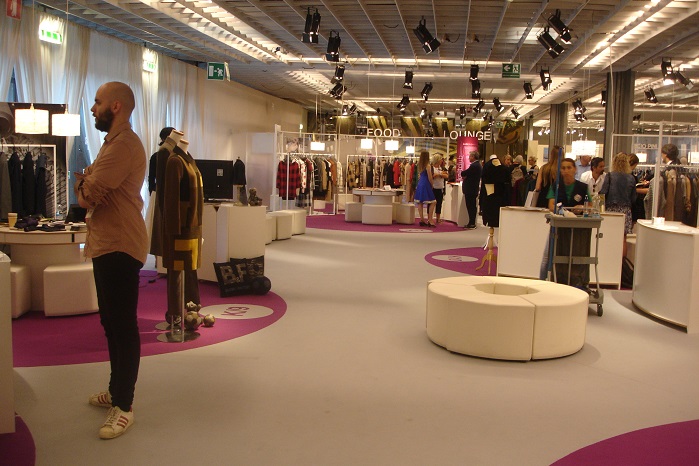 It was the year of anniversaries: Zegna Baruffa presented its legendary Cashwool to the trade, celebrating 40 years since this soft and popular luxury wool was invented in 1978, pointing out that the same high quality and properties remained constant to this day. Botto Giuseppe celebrated 140 years since its foundation, stressing its eco credentials with Slowool initiatives.
Eco developments were still high on the agenda centring around traceability. Filmar celebrated its cotton initiatives in Egypt for responsible production with #Cottonforlife by a film shown to their customers on the top of the Hotel Baglione on a balmy night in true Italian fashion. Sesia's motto is 'where fashion is green' with various sustainable initiatives. Safil part of the Sudwolle Group of Biella Yarns underlined their commitments by choosing a garden to celebrate their collections based around a winter garden, emphasising exclusivity with technology for blends of cashmere, silk and wool and comfort stretch for brushed cashmere.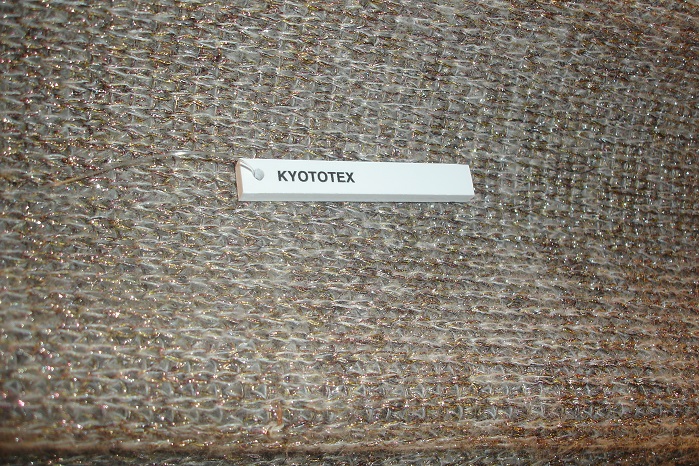 Main trends were for soft, fluffy yarns, with a lot of volume and not much weight. The cocooning effect of such knitwear was stressed. Wool, alpaca, cashmere, mohair and other animal hairs played a major part in creating this look, with yarns sometimes brushed or airspun for extra bulk. Printed yarns and multi-coloured dyes gave a complex range of choices.
Colours included natural hues of animal coats, as pale and undyed looks were prevalent, and also light coloured yarns in icy shades, like very pale blue or green, or chalky effects with space dyes and twists. At the same time there were darker, plummy shades, or deep reds sometimes put with shine or sparkle for a pastiche of mediaeval looks, very Game of Thrones. This even extended to the precious fibre area, with gold, silver and diamonds incorporated into the yarns for an opulent, rich appearance.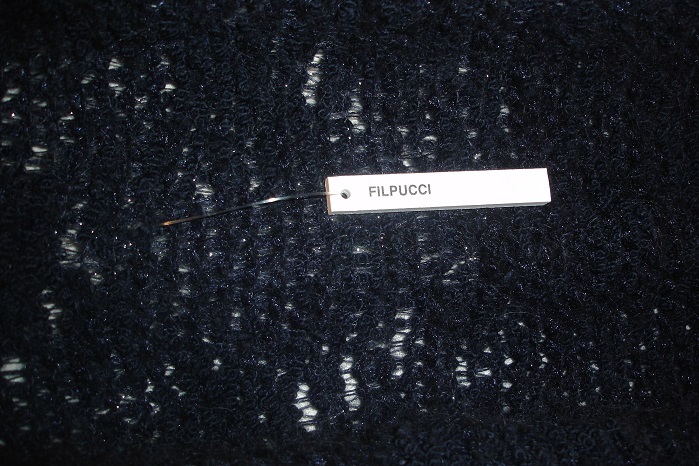 Knitwear danced its way across the stage in an extravaganza at Sansovino6, held at a fine old theatre in the centre of Florence, where US West coast designer turned Milanese resident Edward Buchana showed his vibrant take on knitwear for men or women ad lib, which was at the same time easy to wear, sporty and to dance in, with a real street fashion edge. Colours took on many related shades of green, brown and yellow and ranged from fine knits to chunky winter sweaters.
Marls and knops abounded in textured yarns, which had polyamide and other synthetic elements to brighten them up. Dense bouclés and mossy stitches gave warmth to lightweight yarns of Merino, cashmere and sometimes winter linen. Jersey in lightweights with geometric jacquards, melange and moulinės gave a smoother, cleaner look. Wool was blended with Tencel, as well as silk, cashmere and mohair.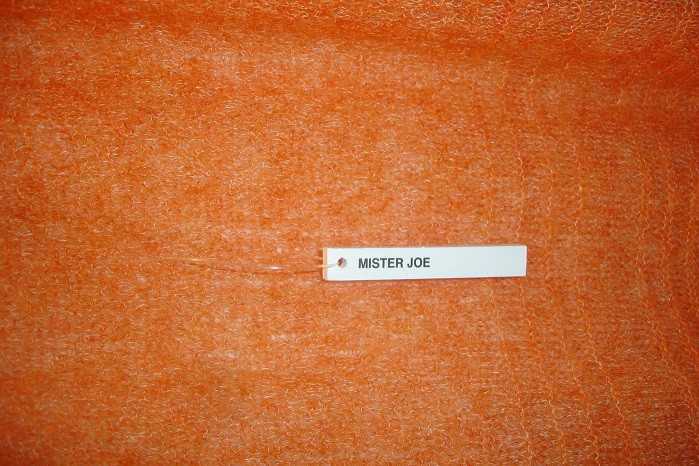 Colours emphasised warm tones, including winter yellow shades, as at Knoll Yarns. There was also a large array of silvery winter colours, as well as black, beautifully printed with gold and silver, or with mini palettes at Cariaggi, and at Todd and Duncan – a beguiling reaction to various stimuli from art and design, resulting in sophisticated palettes for both cashmere and lambswool. Zegna Baruffa showed an extensive colour shade card for their different qualities, as did Z. Hinchliffe with a cleverly edited colour range of Lambswool yarns.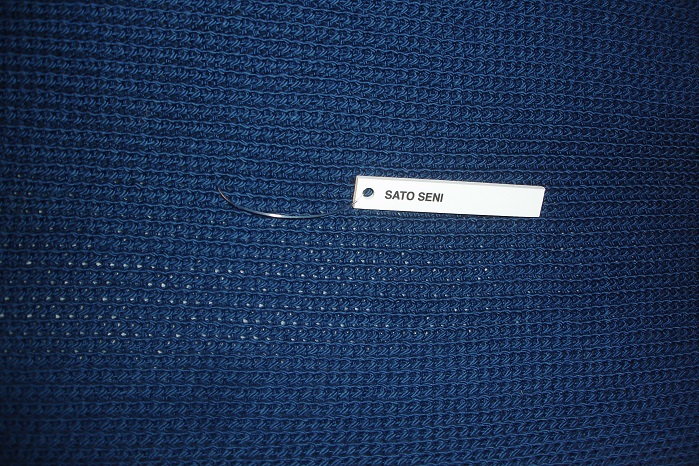 There was a particular emphasis on technical innovation. Filpucci produced many examples of bonding and decorating precious fibres with industrial elements, most shown in dark asphalt type colours, dark grey and black, shiny surfaces, fringed, bedecked with rubber and other decoration. Bonding, layering and various mixed media, and mixes of natural and manmade fibres, came together in several collections. Tollegno showed high performance yarns, just an example of the 'something extra' seen throughout the collections this season.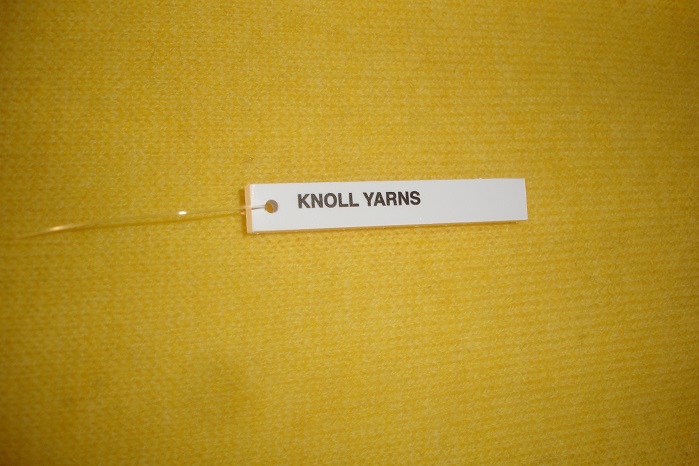 The well-executed Trend Area showed outfits featuring a variety of yarns, which had been designed for activities during a 24-hour period, including showering, collecting the kids, meditating and going to work by bike conceived by Angelo Figus and Nicola Miller made from exhibitors' latest yarns, with associated fabrics juxtaposed. Knit Club, the collection of upmarket suppliers of knitwear many of them based near the Italian yarn producers in the show, were positioned nicely by the trend area. Many of these have long standing connections with high-end labels and work closely to produce designs.
Visitor numbers were up and stands busy, and though some buyers expressed caution about prospects in the immediate future, the mood was optimistic.
This article is also appears in...