3rd February 2020, Florence
Pitti Filati 86: Hub of creation for 2021 spring summer fashion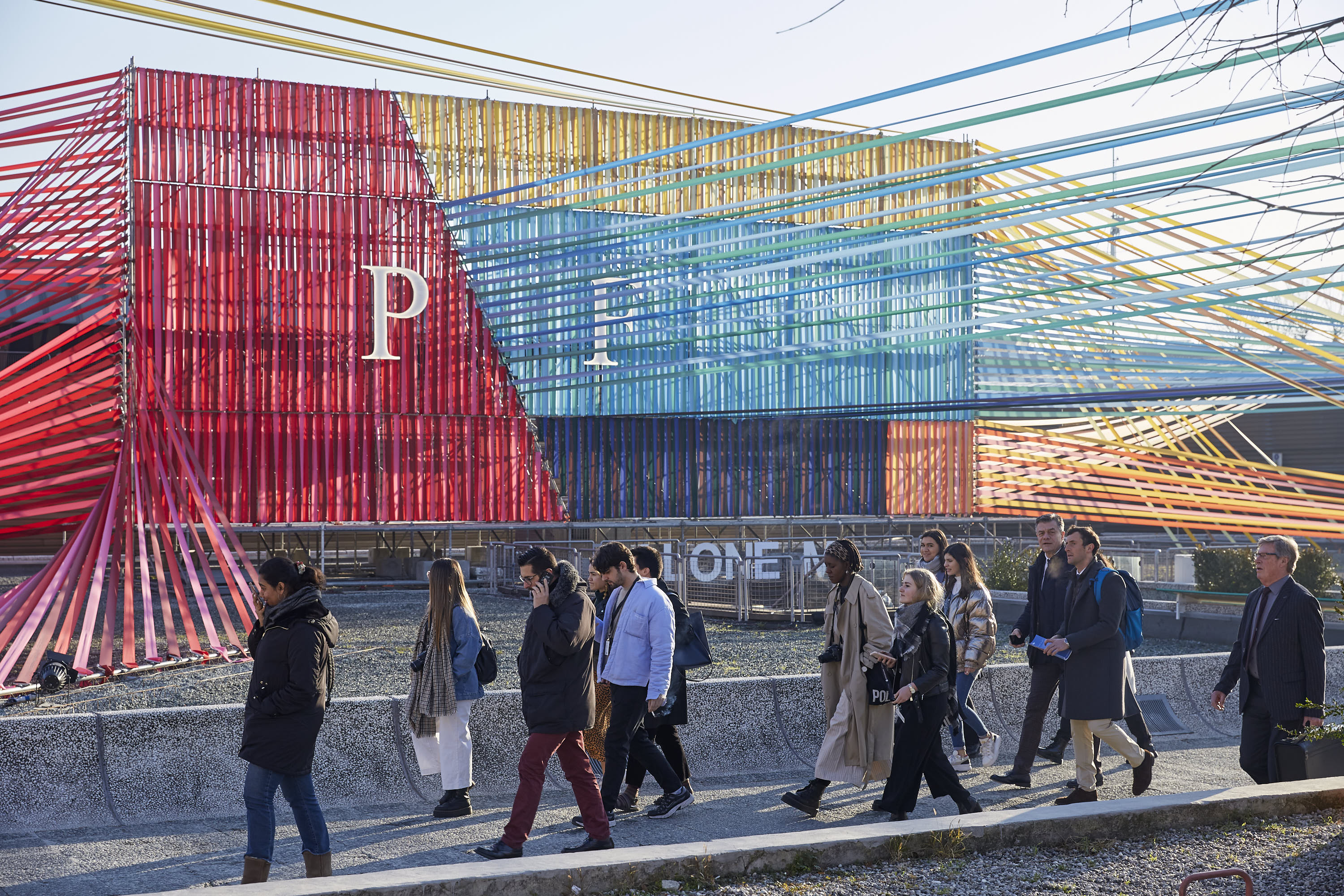 © Pitti Immagine Filati.
Janet Prescott reports from Florence
Pitti Immagine Filati is styled as a creative hub. In the latest edition of the up-market international yarn exhibition, areas dedicated to research and development featured mills who were keen to present ideas on husbandry of resources and the latest moves on sustainability, interpreted with dramatic visuals and intricate colourful designs, accompanied by slogans and decorative flags - a dynamic setting.
Current priorities recognise it is possible to slow down the degradation of natural assets and call a halt to a historic consumption of materials and resources that now seems reckless. The sustainable fabric display section has grown over the seasons, a live issue everywhere in various guises.
Knitwear is talked of as the future of fashion, with new knitting techniques like whole garment possibilities, 3D printing and speed of manufacture holding out a future quicker, more versatile and suited to multiple environments and crucially, no waste. Recycled linen, wool and synthetic fibres were present in blends. Major companies are far along the road in developing their strategies.
Just as many of the natural fibres are organic, compostable or recycled, most polyester based are described as being recycled. Sustainable viscose is appearing more frequently.
There was a flurry of new organics, new pure naturals, recycled elements and 'virtuous' blends was present in many collections.
Read the full report on our Knitting Industry Creative report
This article is also appears in...