25th February 2014, London
Pitti Filati Research Area
This season I collaborated once again with the Research Area at Pitti Filati. This time Angelo Figus and Nicola Miller decided to work with some Italian colleges and factories and they also decided to involve a British college.
Since I teach at Bucks New Uni and the students of the knitted textiles pathway are very talented, it only seemed obvious to collaborate with them.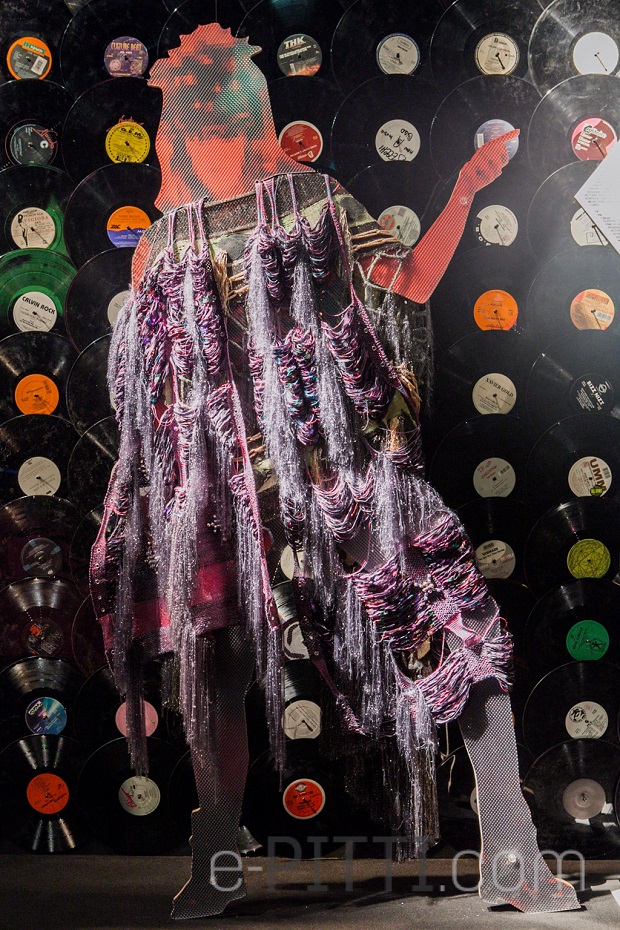 We started to work on the project in October, Nicola Miller visited us at Bucks and presented the two themes we would have worked on: Rock and Diva.
Soon after the presentation, all the yarns were sent and the students started to swatch. I coordinated their work along with Fiona Ross, the knit pathway leader, who regularly saw the students as well.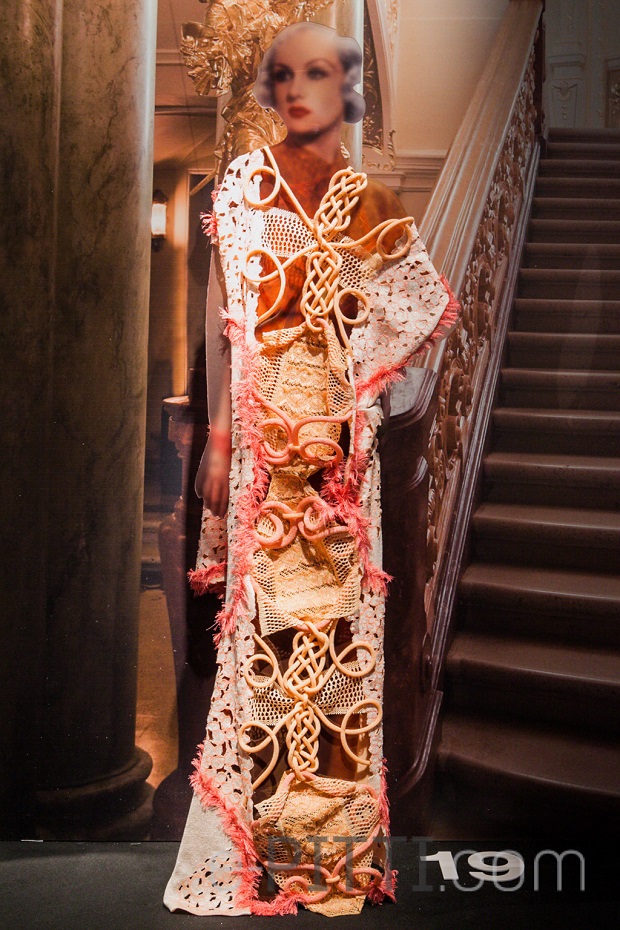 It was very inspiring seeing how they approached the brief and developed their swatches: one of the aspects of teaching I enjoy the most is the privilege of being involved with other people's creative minds, understand how they work and giving them some feedback.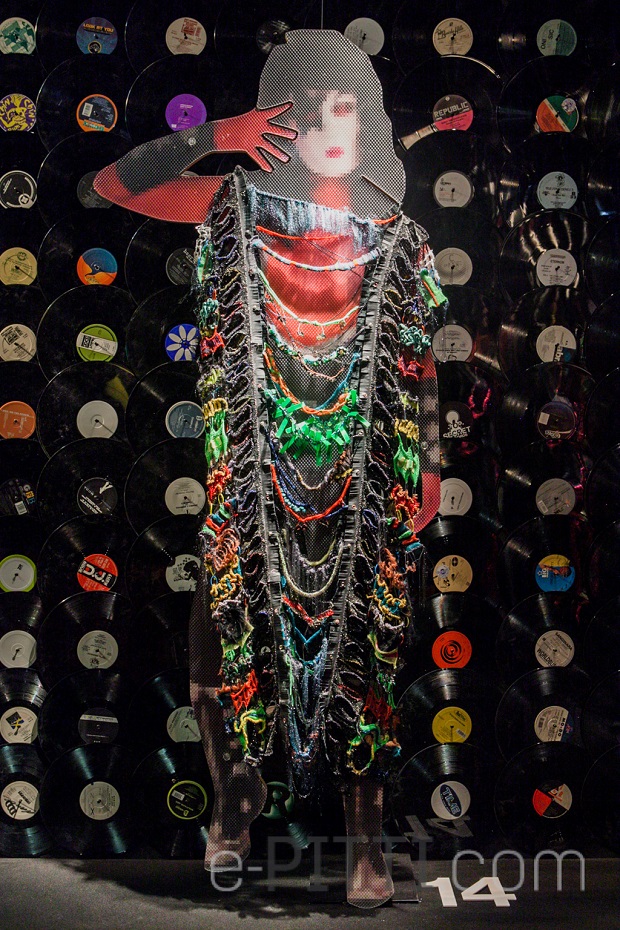 Despite what the students might think, a lot of the time teaching is a two-way process, where tutors can learn a lot as well.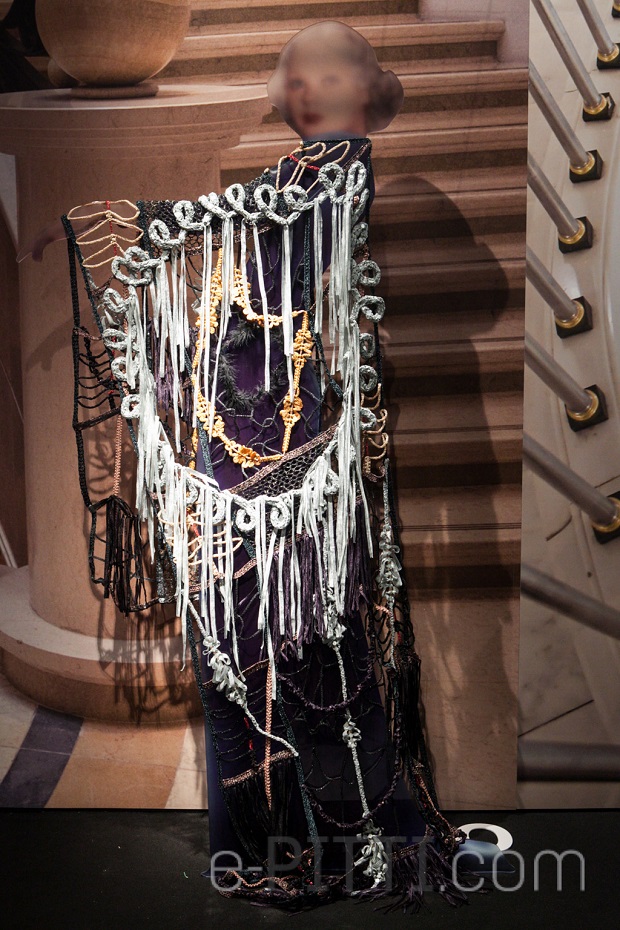 We worked all the way to Christmas to produce 16 lengths for the show and when we finally travelled to Italy we were able to see them draped on the cutout figures that were produced for the exhibition.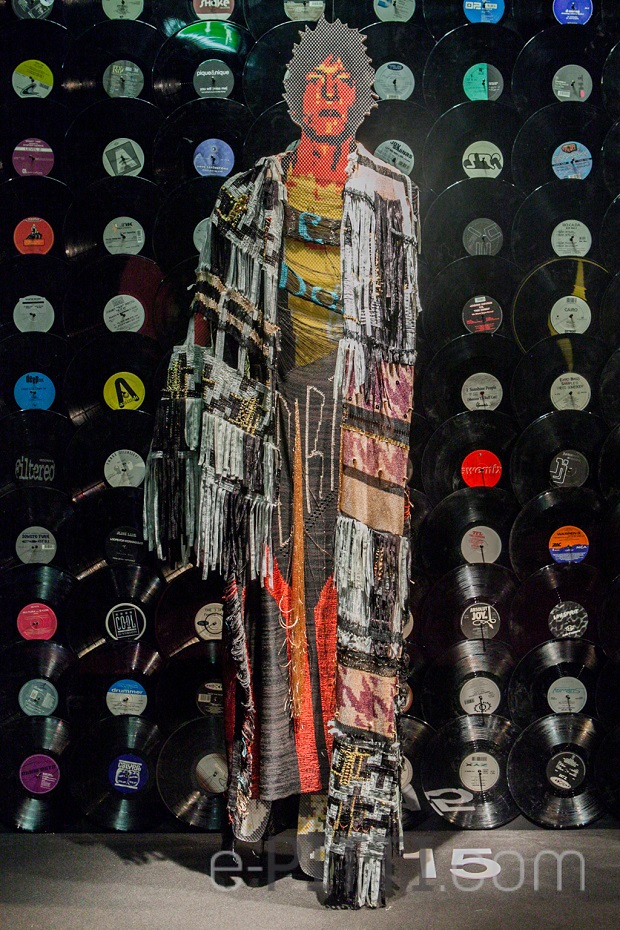 The pictures in this entry were kindly provided by e-Pitti, who always have the very arduous task to take great pictures in the very crowded Research Area!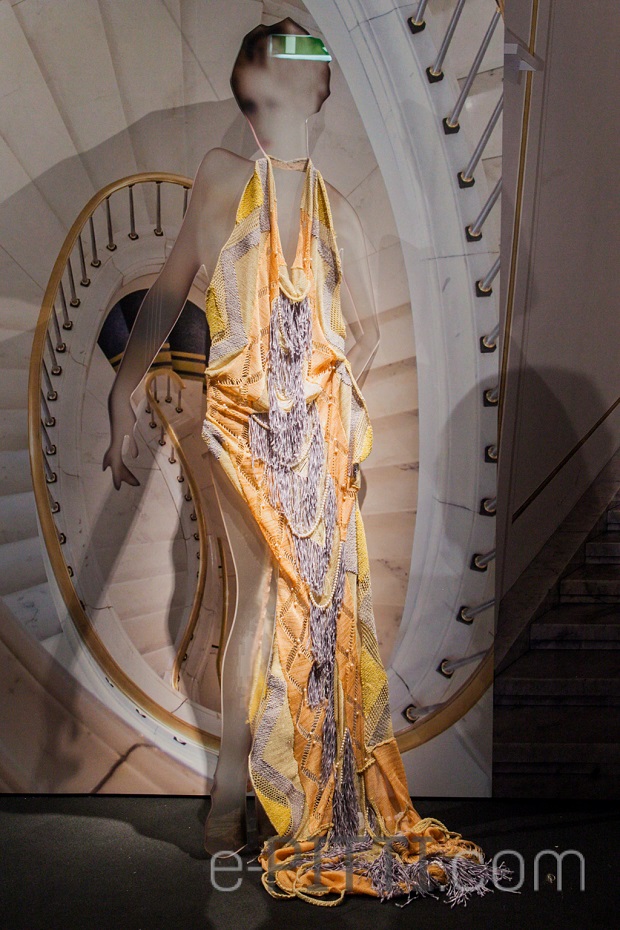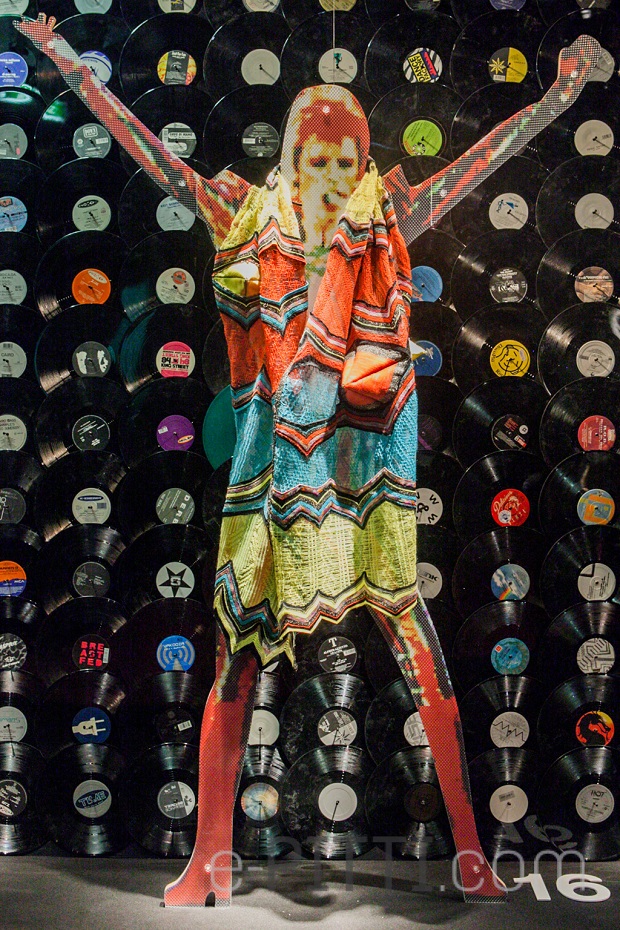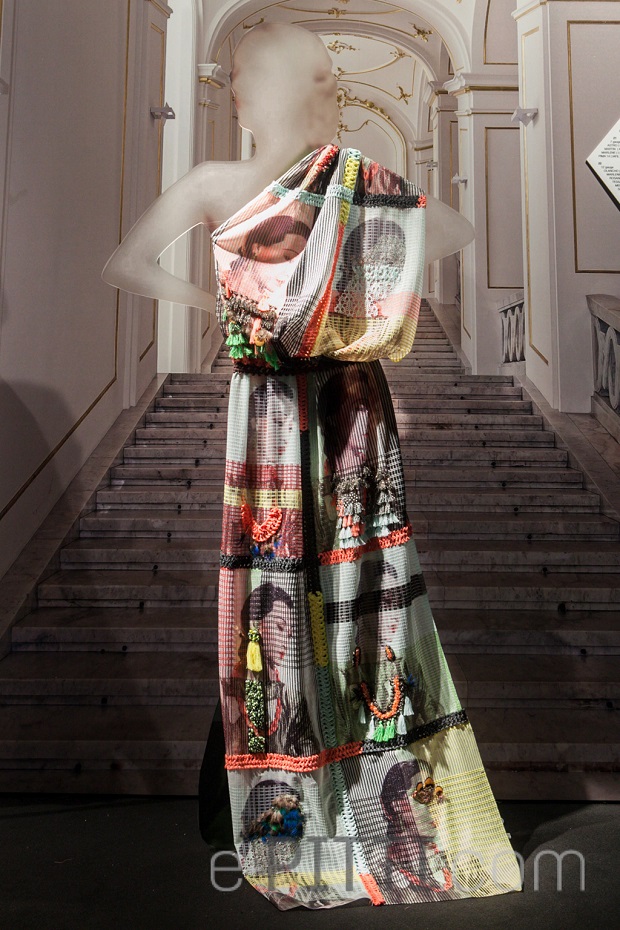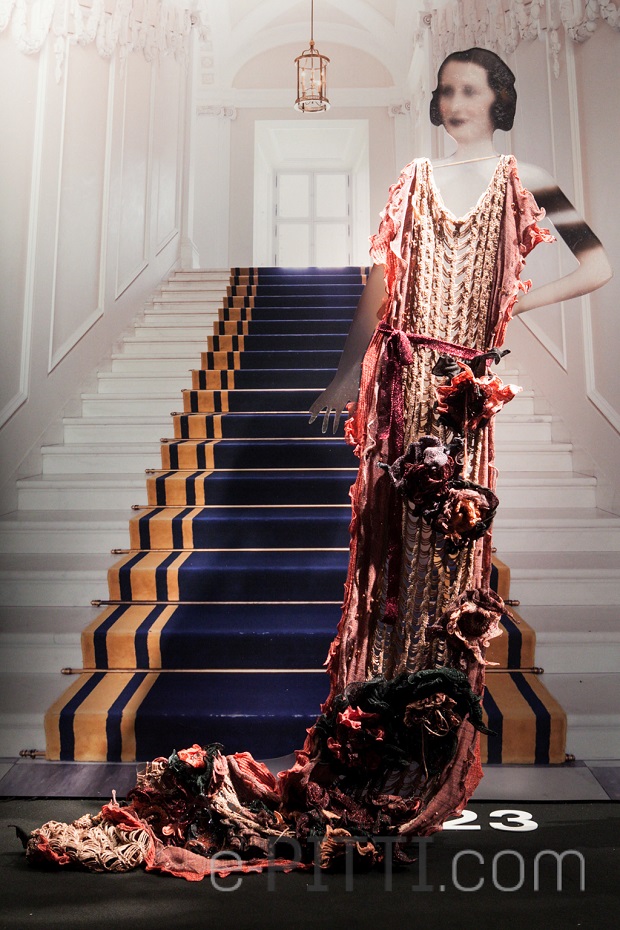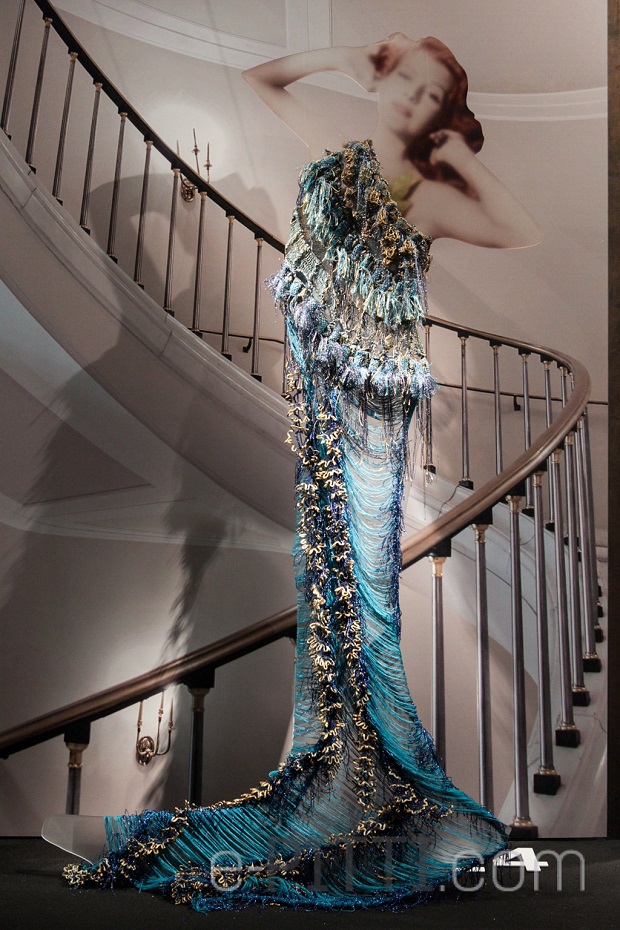 View the complete Pitti Filati Show Gallery
This article is also appears in...