This new edition of Feel the Yarn will be stronger than ever, organisers claim. Produced by Pitti Immagine and Consorzio Promozione Filati – the competition is for aspiring designers from some of the world's best fashion schools, and it aims at supporting young talents who will create original knit garments, thereby expanding the creative potential of yarns manufactured by the finest mills in Italy.
Twenty-six students selected from 13 prestigious fashion-design schools around the world, and twenty-two Italian mills, coordinated by the Consorzio Promozione Filati and participating at Pitti Filati (from 29 June to 1 July 2016) with their collections for the 2017-18 Fall/Winter season.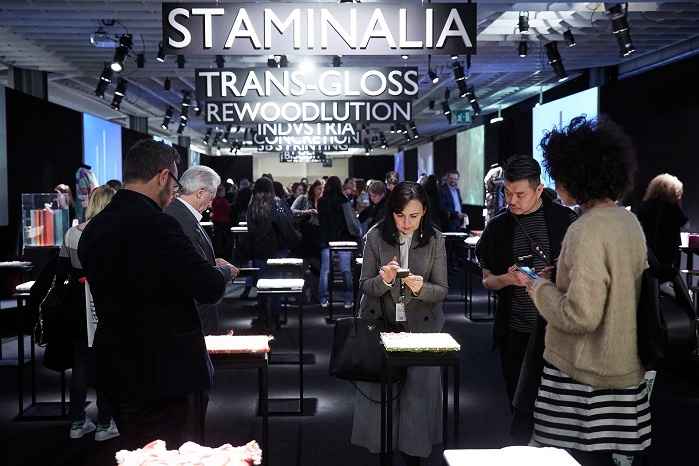 The theme for the competition, coordinated by Ornella Bignami of Elementi Moda, will be Knitting Time: knits as an expression of the rhythm of daily life, for 24 hours of pure creativity.
Pitti Immagine will be investing in the new layout for displaying the finalists' creations (Lower Level of the Main Pavilion) and will publish the Feel the Yarn brochure. And, there will be direct logistical support for the finalists arriving for the fair.
"We have also expanded and refreshed the panel of fashion professionals and experts who will judge the entries and decide the winner, awarding the prize to be used for further training and education," organisers say.
"As in the previous editions of Feel the Yarn, this season too, it is the Consorzio Promozione Filati that is donating the award money. There will also be a special prize called Splendour of Life, donated by Salvatore Ferragamo, and it will go to the project that best interprets the beauty of our typical Italian lifestyle: an internship, with the inclusion in the knits' working group for the development of the A/W 2017/18 collection."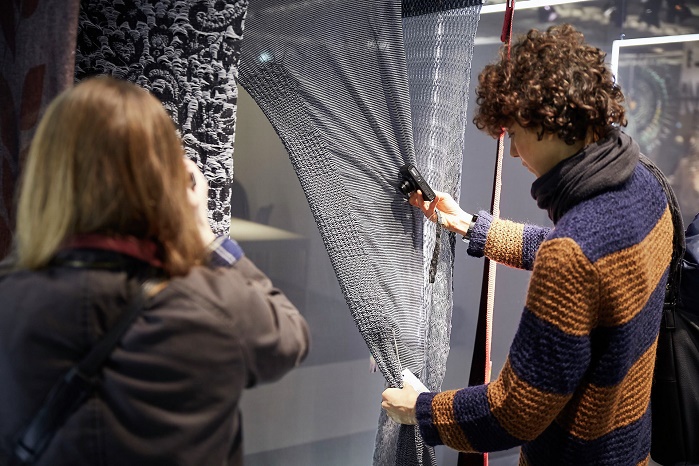 During Pitti Filati, the finalists will also have the opportunity of one-on-one meetings with the designers and representatives of the style bureaus of the labels at the fair.
H24 – Twenty four hours in knit, the new Spazio Ricerca
According to the organisers of Pitti Filati, meanwhile, evolution and change are the best words to define the Spazio Ricerca this season, the fulcrum of all creative expression at the fair. The Spazio Ricerca is the experimental observatory where trends are analyzed and launched.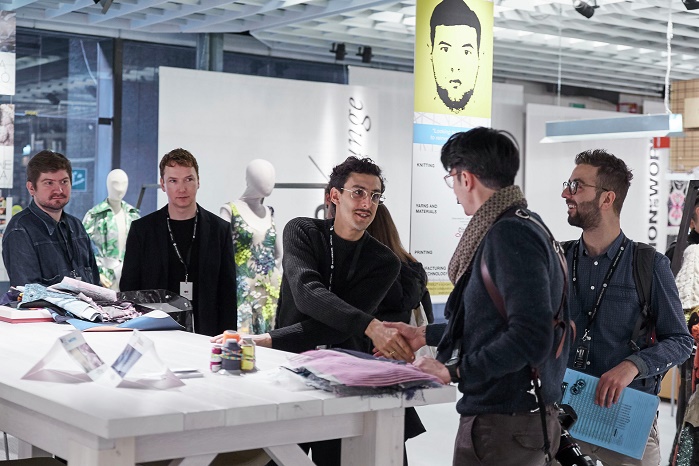 At Pitti Filati 79, the area, with its title-theme H24 – twenty-four hours in knit will explore the materials' potentials in relation to chemical and physical changes, sensations and needs that regulate our bodies and our days. H24 will explore applications of various fibers through 24 "moments", 24 colors, 24 atmospheres, 24 sensations and 24 physical states that need a different garment for every hour of the day and night. It is a way of getting to know ourselves better, and to reap the maximum benefits from what we wear: twenty-four hours in knit.
Artistic direction is by fashion designer Angelo Figus and knitwear expert Nicola Miller; setting is by Alessandro Moradei.
This article is also appears in...