27th January 2014, Florence
Pitti Immagine Uomo cheers up with wool knits
Janet Prescott reports
Pitti Immagine Uomo for 2014/15 in Florence was full of good cheer, coming as it did the day after the Christmas festivities ended in Europe. Knitwear featured boldly, with sweaters and waistcoats, big chunky cardigans and 1970s belted numbers in soft, bulky yarns and sometimes not so soft traditional sheep wool from the North of Europe, Scotland, England, Norway or Finland.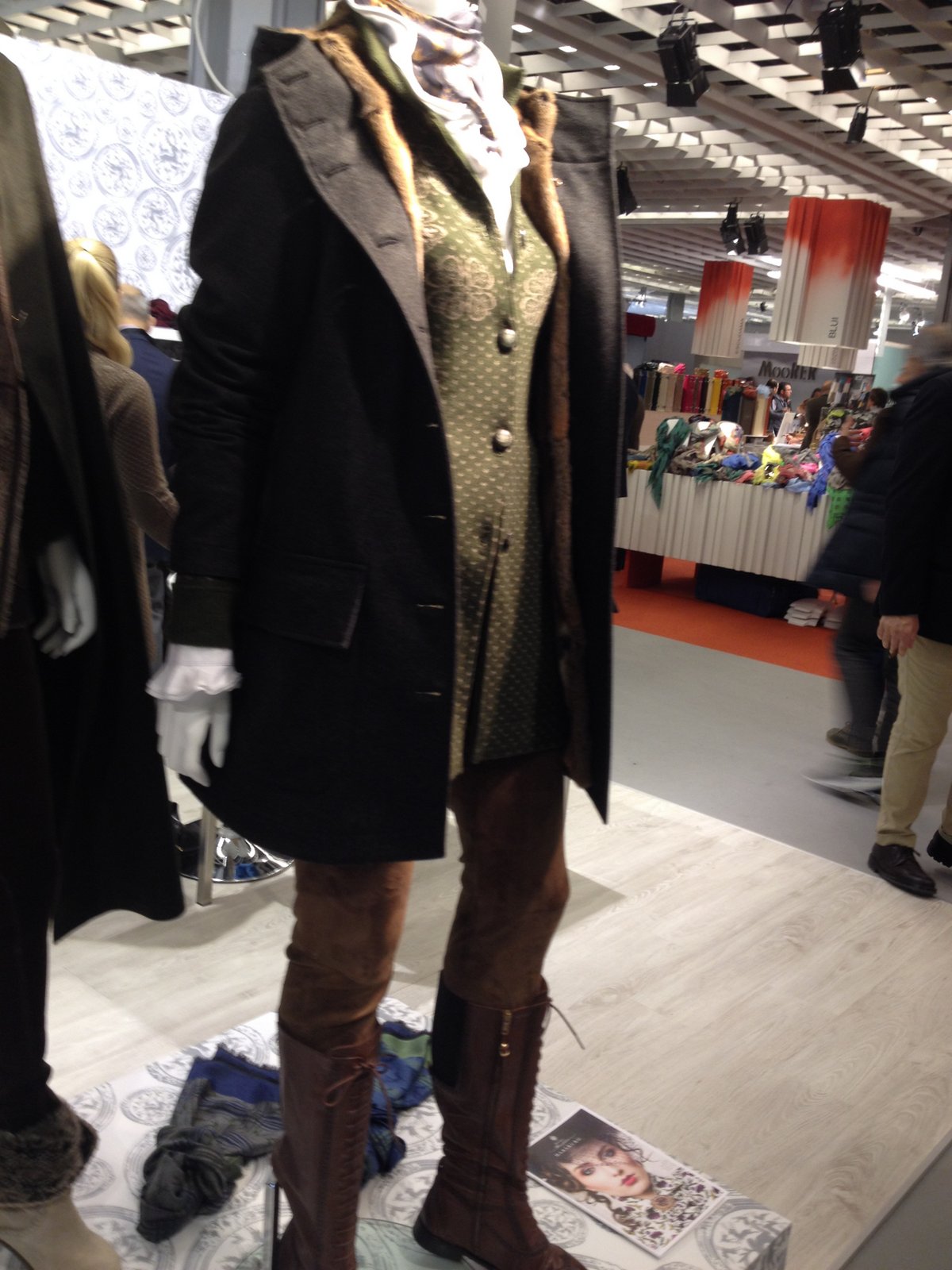 Layering is a key look and knitwear is the middle layer. Warm, thick woollen yarn knitted into waistcoats and jumpers under unlined coats and over brushed shirts.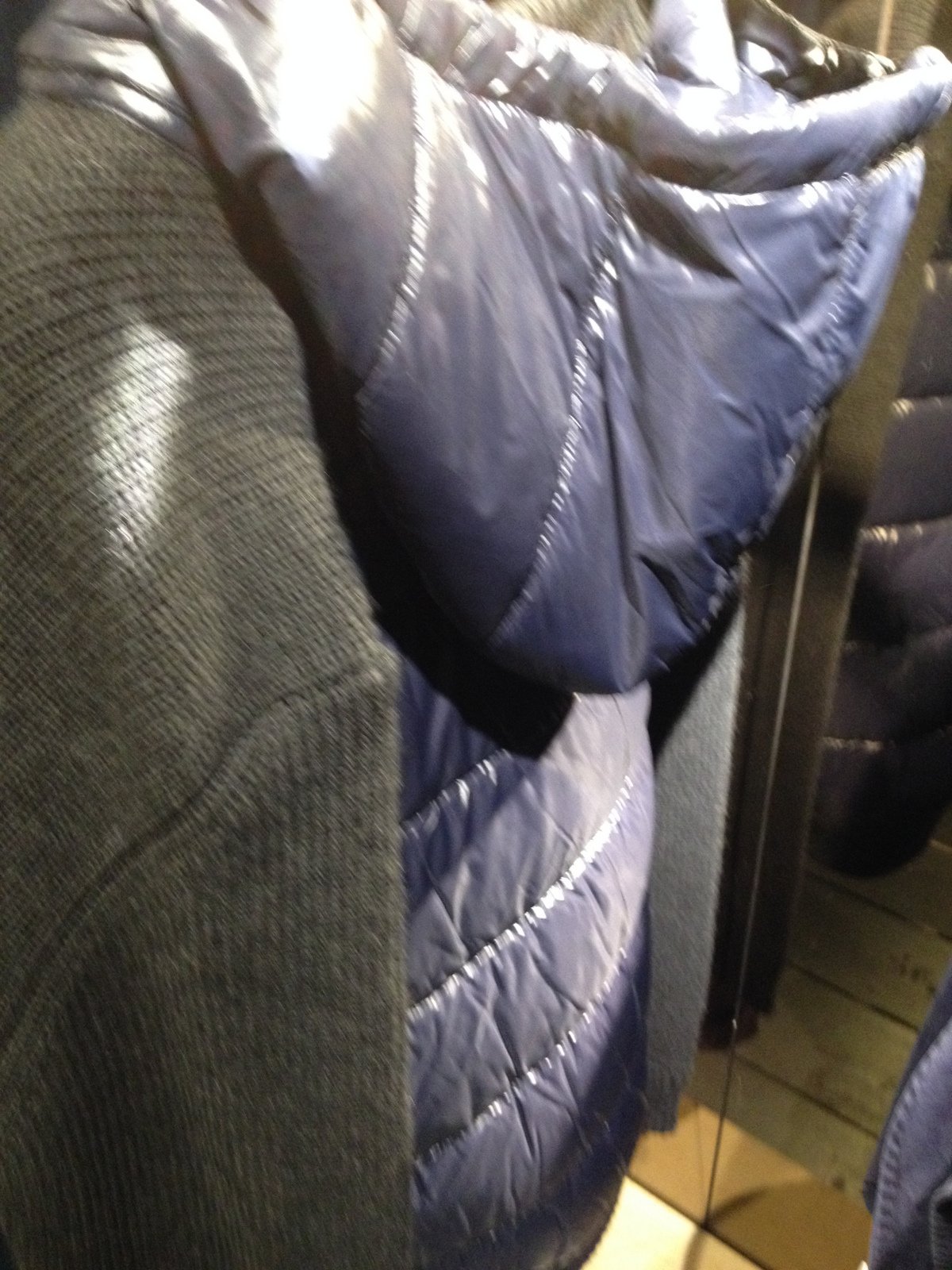 Knitted fabric meets the proudly synthetic in a new trend. Van Gils mixes quilted performance fabric for hood and back of a warm high performance sporswear for a major fashion look, chunky wool for front and sleeves.
The emphasis recently placed on traditional patterns, anchor designs and snowflakes can become tedious, but recoloured and re-presented as essential parts of the layered look, they were macho, masculine and ideal for the trappers within, sporting fur-trimmed nylon padded jackets, layer upon layer of brushed and knitted garments, obviously expecting bad weather.
It was an attractive look which appealed to the buyers. Jamieson's of Shetland showed the allure of the genuine article, - from sheep fleece to yarn, to the ultimate authentic jumper from the Shetland Isles, with worldwide appeal.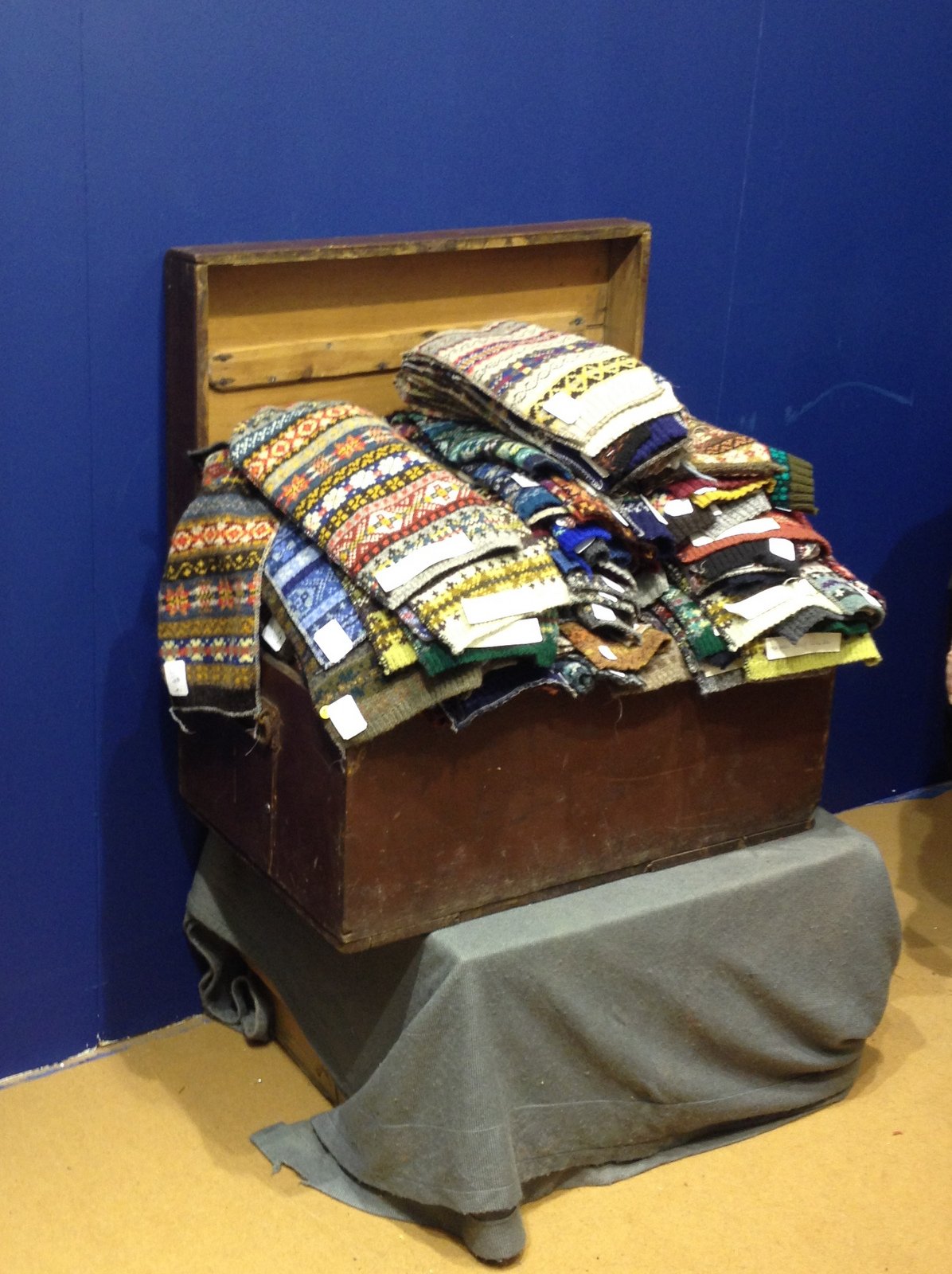 Accessories were bright and creative, often knitted, scarves, hats and socks. Corgi, sock-makers to the luxury end, showed that there is nothing like a Welsh corgi dog to catch the eye of upmarket customers.
Brightly designed quality socks for men, made in Carmarthenshire, South Wales are going from strength to strength in top international markets.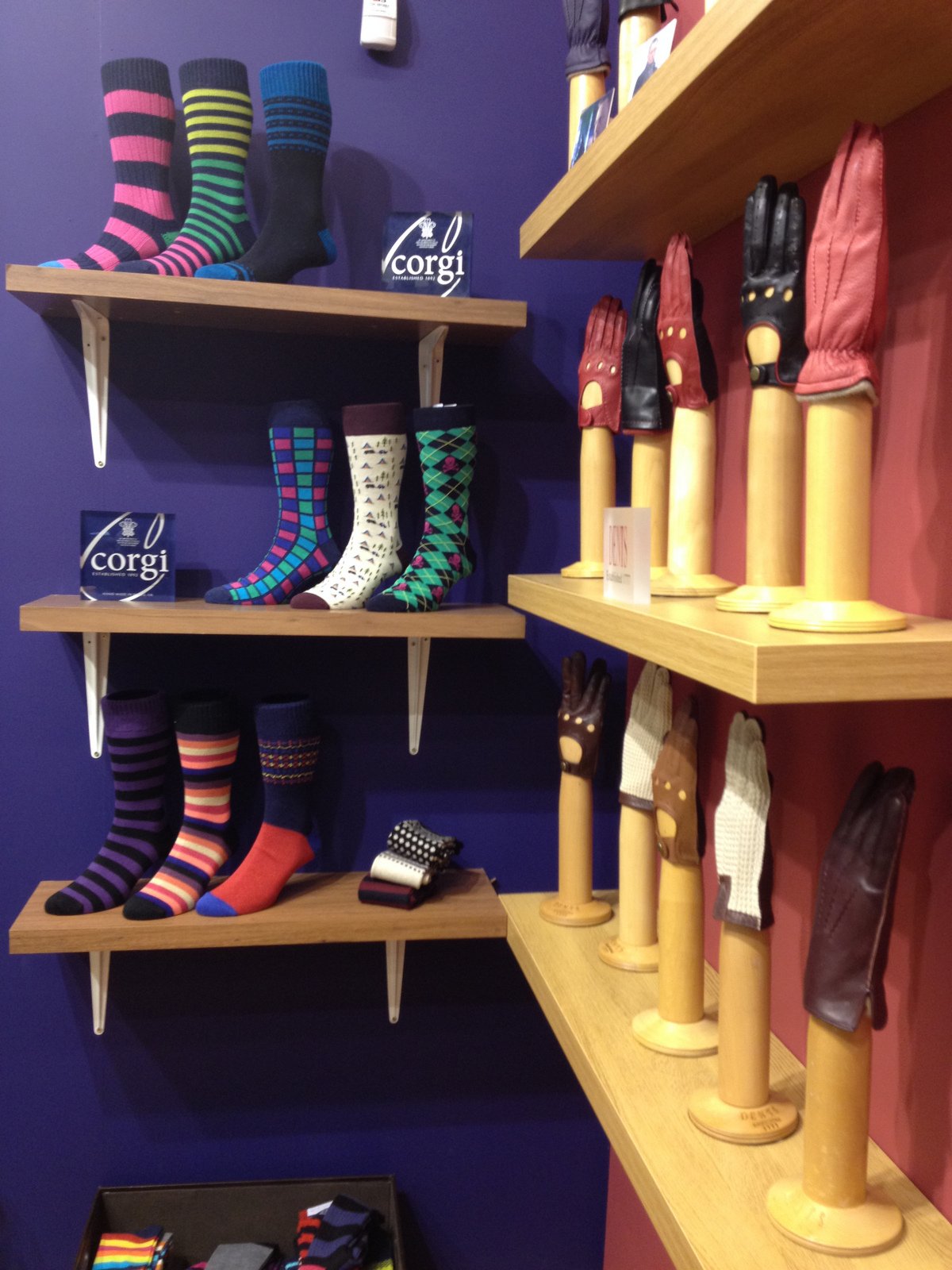 The more effete intellectual look was also covered, with longer darker traditional cardigans and jumpers as in the show by No 21, the design label which finds favour among readers, fittingly presented in the beautiful national Library in Florence.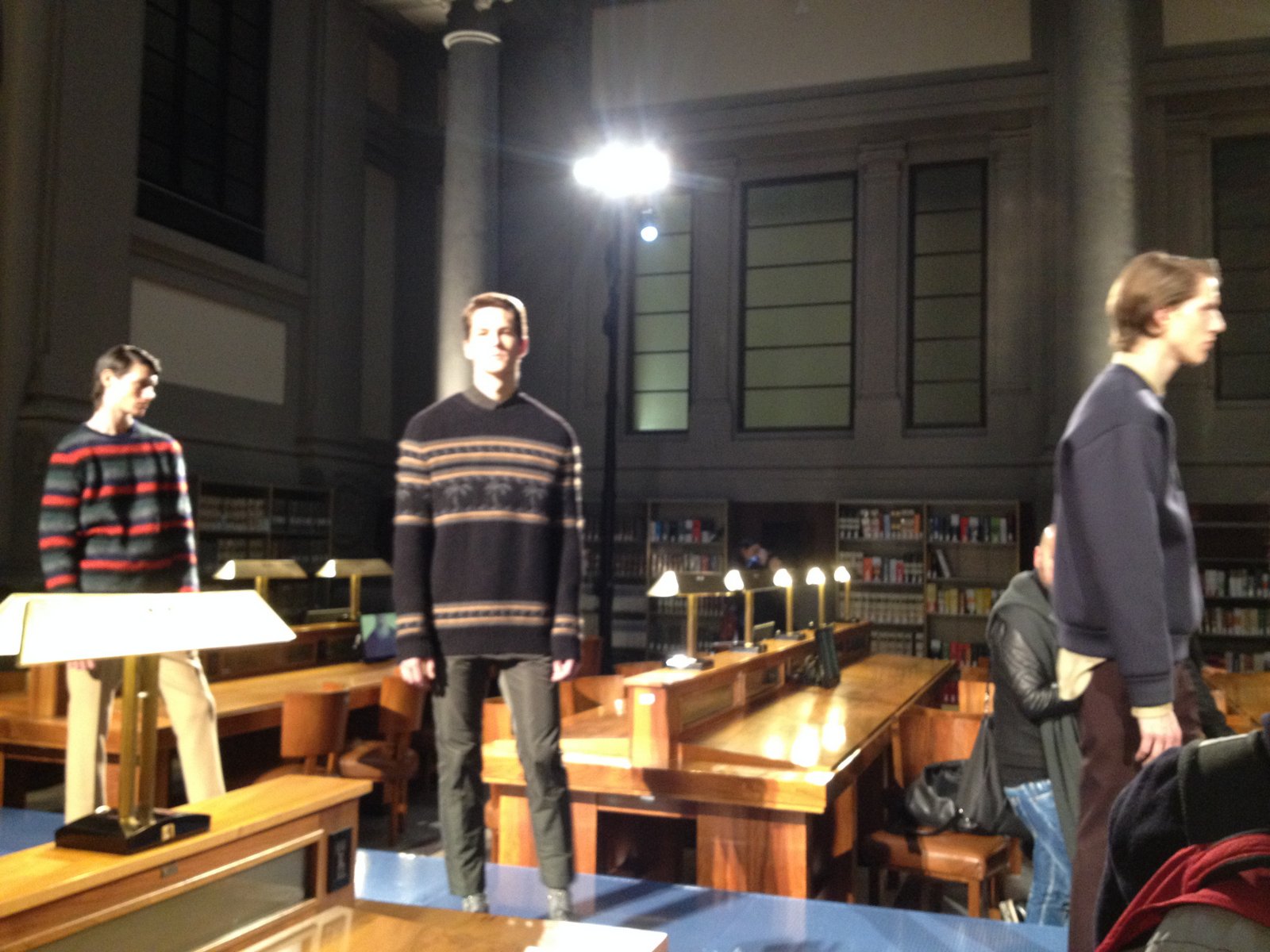 No 21's long, intellectual-looking designs with new versions of old patterns, in a suitably academic setting.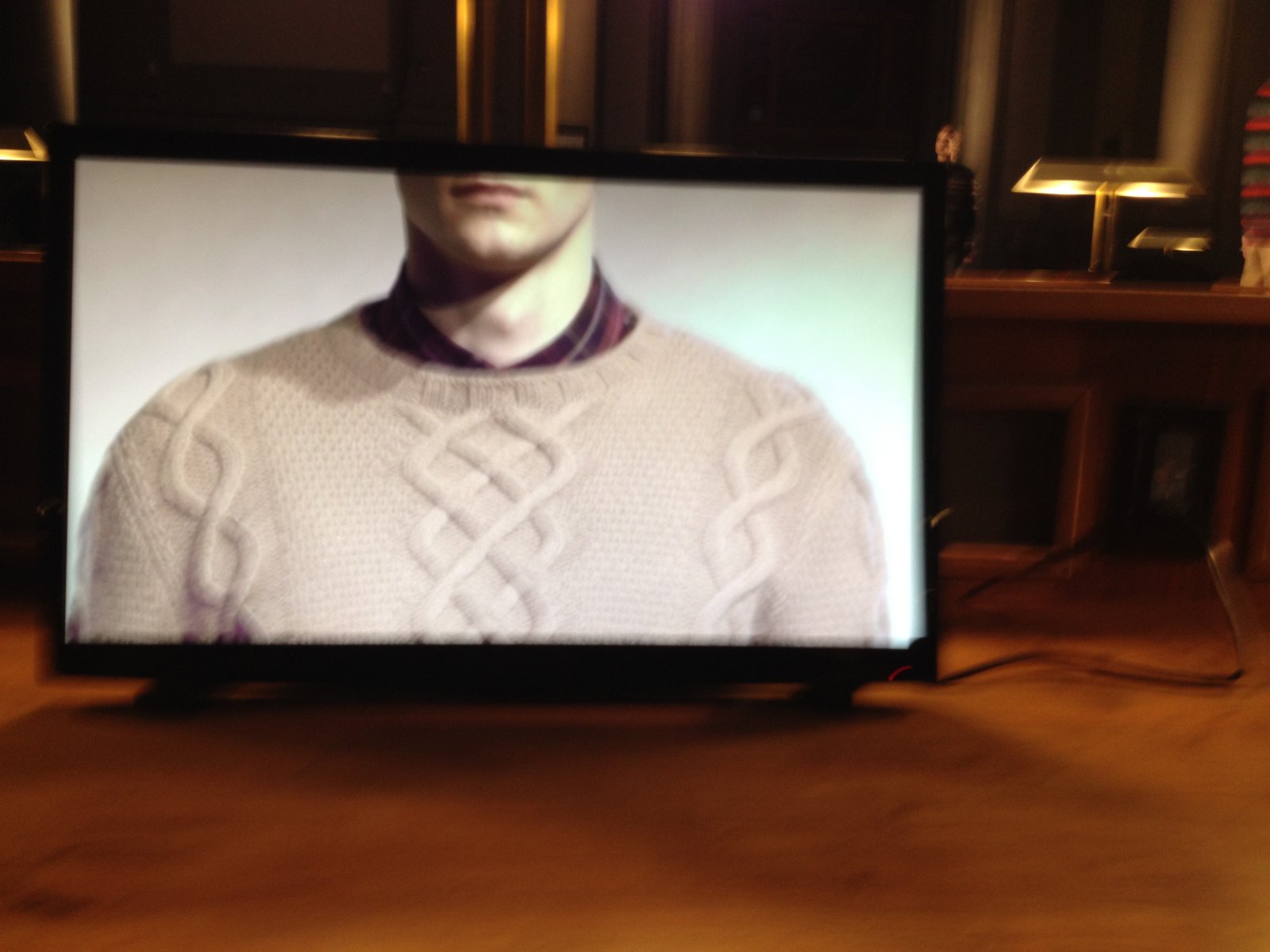 The Arran jumper by No 21 and other designers, in white or cream was an essential item this season. Soft, feminine colours for fine knits formed many a layer under brash, macho furs, and trapper looks. Even Diesel showed a soft, white Arran polo neck.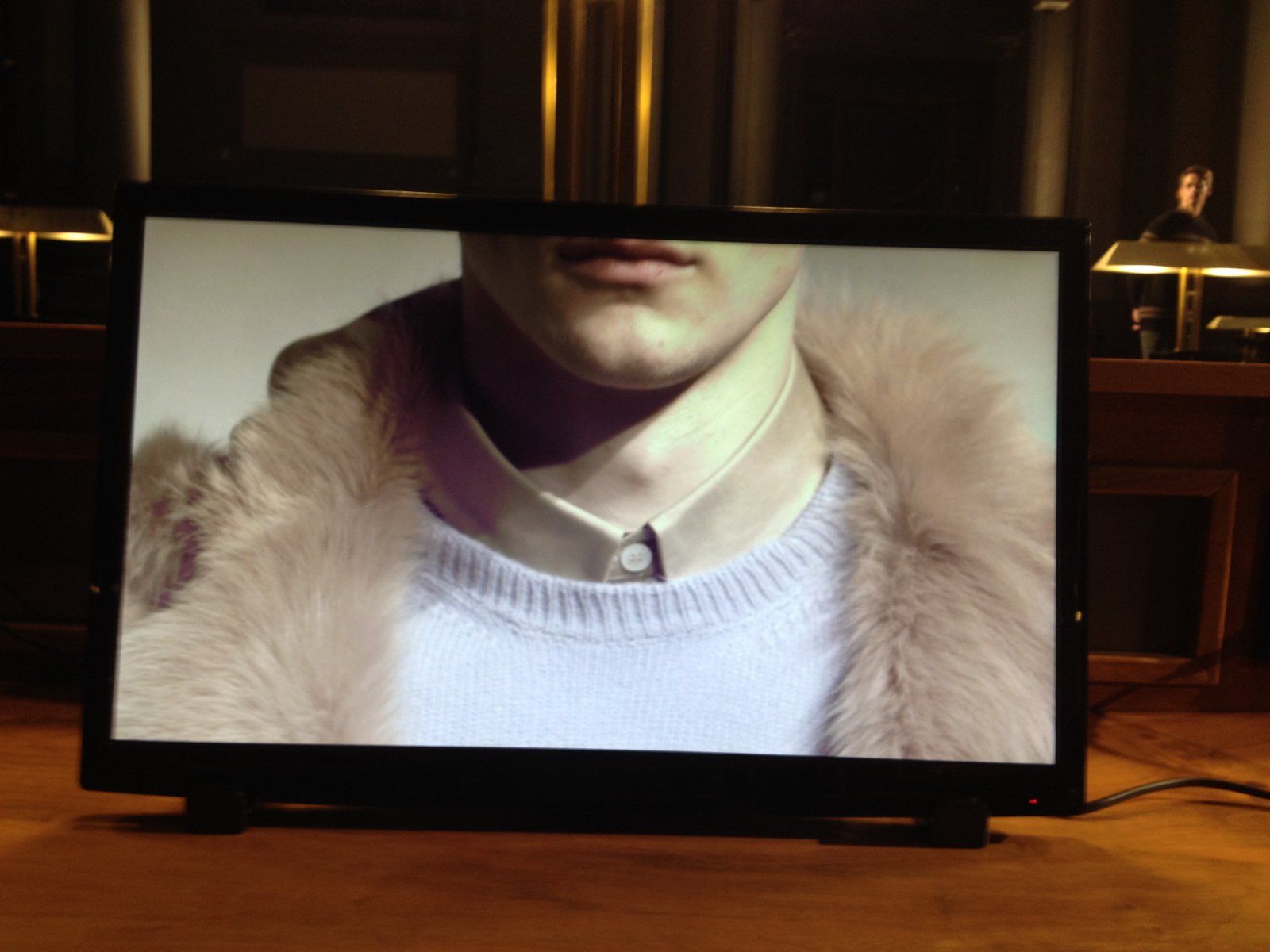 Many unlined jackets for winter come in knitted form, with formal features, pockets, labels, buttons as well as weaves. Some were brushed and ginger and looked like teddy bears, the comfort factor was pervasive. These were making waves at Cantarelli and Van Gils.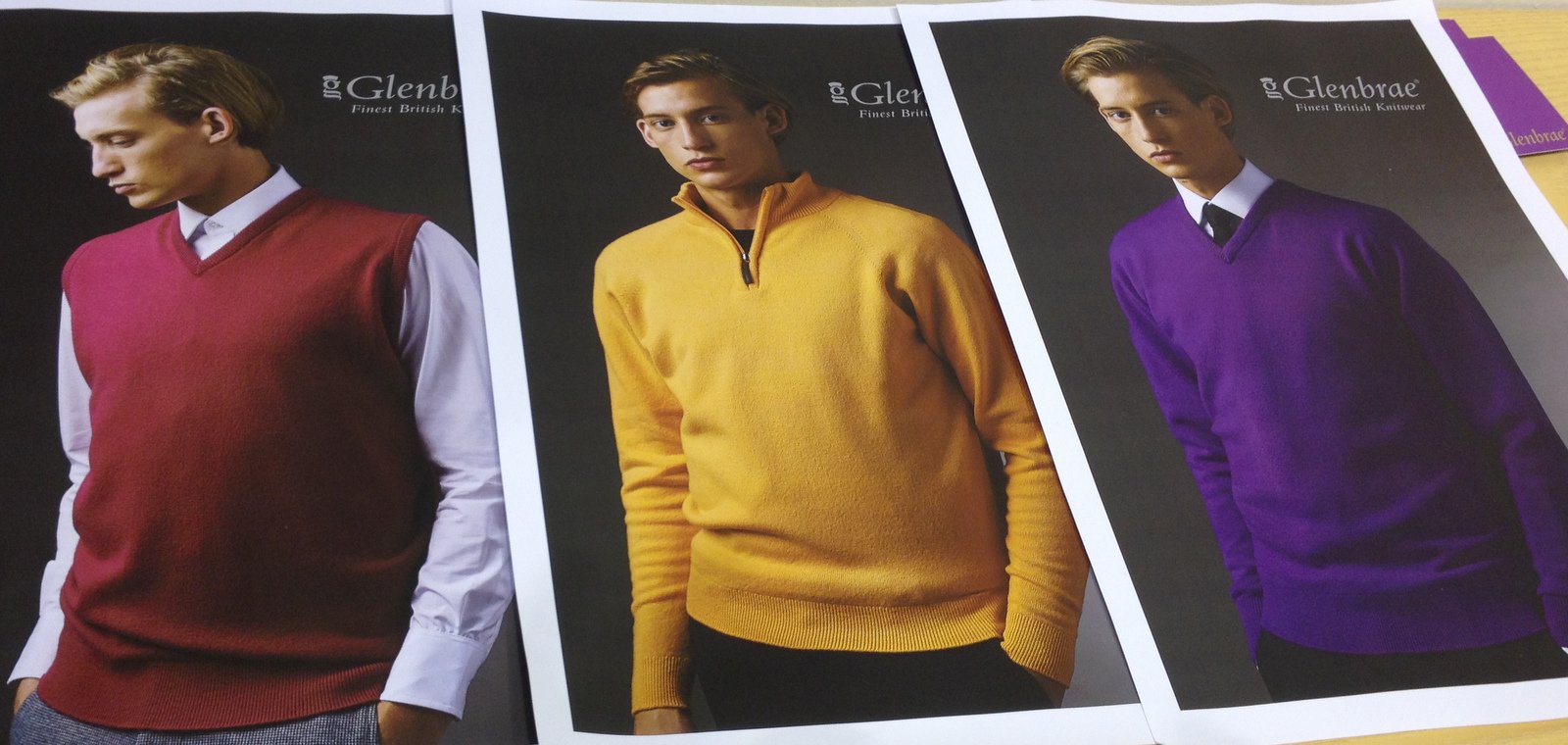 Brighter smoother Merino and lambswool comes across from golf to the mainstream. British-made golfing brand GlenBrae also aims at a younger, stylish knitwear market, showing at Pitti Uomo for the first time In this genre are collections with high V necks in jewel tones or pinks and baby blues, lavenders and greens - tones predicted in the yarn shows and here seen in the garments.
Janet Prescott
This article is also appears in...