22nd January 2014, Lawrence, MA
Polartec launches wool polyester bi-component knit
Polartec, a provider of innovative textile solutions, has introduced Polartec Power Wool; a new fabric collection that optimizes the natural performance of wool with synthetic fibres in patented constructions that it says only it can deliver.
Designed as a next-to-skin fabric to keep the wearer dry and comfortable, Polartec Power Wool delivers an engineered mix of fibres precisely placing wool and synthetic yarns to achieve fabric performance much greater than the sum of the parts, while solving some of the problems of pure wool garments.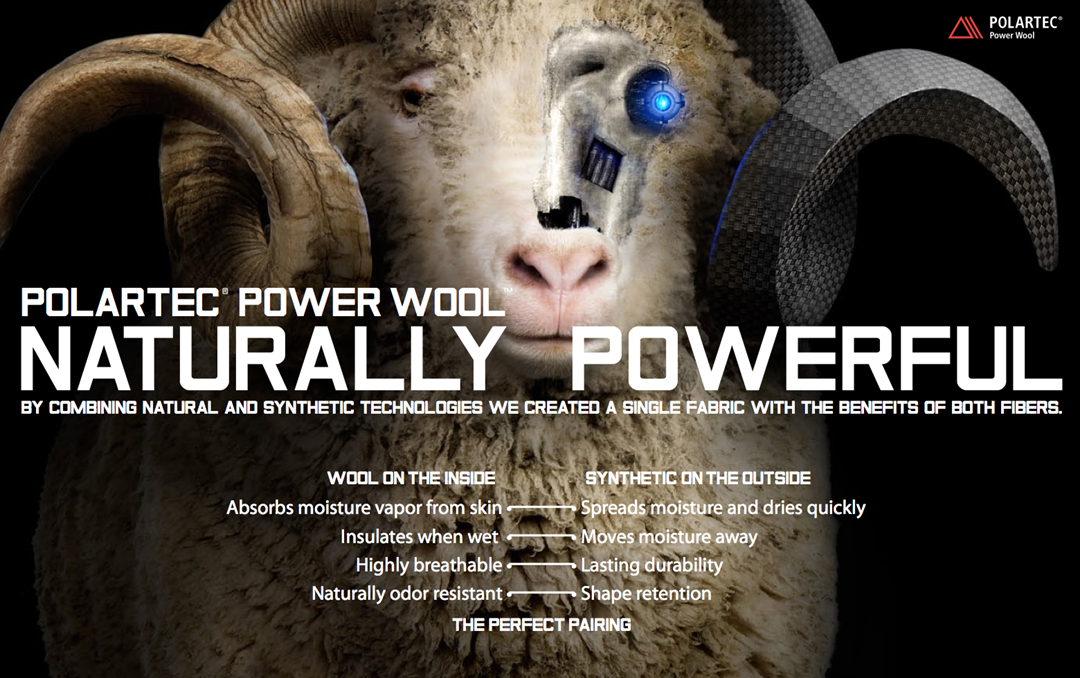 Highly breathable, Polartec Power Wool aims to harness the power of naturally wicking, odour resistant, temperature-regulating high quality merino wool with hydrophobic synthetic fibres for shape retention, durability and improved dry-times. The resulting product more reliably manages the often-divergent demands of many environments, hot or cold, wet or dry, for superior comfort and durability, the company reports.
Constructed as a bi-component knit with a polyester exterior and an itch-free merino wool interior, Polartec Power Wool is said to keep the skin dry through three complimentary mechanisms: higher breathability via wool's movement of moisture in a vapour state, designed touch points on the interior to draw sweat away, and a broad surface area on the exterior for rapid drying.
Polartec Power Wool is available in primary next-to-skin styles, form-fitting stretch styles, and patented High Efficiency grid styles which offer maximum breathability, compressibility and the highest warmth per fabric weight.
"Alone, wool and synthetics each have their own advantages and disadvantages, but together, with the right mix and construction, Polartec Power Wool maximizes the performance benefits of each," says Allon Cohne, Polartec Global Marketing Director.
Polartec Power Wool will become available to consumers in the collections of some of the world's leading apparel brands.
Polartec, LLC is a premium provider of innovative textile solutions and since inventing modern synthetic fleece in 1981, the engineers at Polartec have continued to push the limits of fabric technology.
Polartec products range from advanced lightweight wicking fabric, to insulation and weather protection textiles and are utilized by leading apparel brands, the U.S. military and other global militaries, flame resistance, work wear, and contract upholstery markets.
This article is also appears in...