28th October 2010, Lawrence, Massachusetts
Polartec seeks buyer in $200 million sale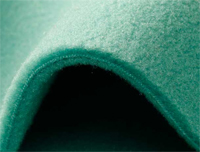 Versa Capital Management, the parent company of leading manufacturing brand Polartec, is said to be seeking a buyer for the one hundred year old manufacturer of Polartec polar fleece fabric, according to Bloomberg Businessweek.
Bloomberg Businessweek said yesterday that its sources said that Versa is seeking about $200 million for the company which was founded in 1906 as Malden Knitting. Versa is also said to have declined to comment on the deal.
Polartec LLC is the original manufacturer of Polartec polar fleece and manufactures other modern functional fabrics for the outdoors. The company is located in Lawrence, Massachusetts and also has operations in Hudson, New Hampshire.
Previously known as Malden Knitting, the company originally made military uniforms and other woollen apparel before expanding into synthetic fabrics, and in 1979 launched polar fleece, which became established worldwide in a new outerwear garment category. According to the company, its Polartec fleece was subsequently named as one of the 100 most important inventions of the 20th century by Time magazine.
Versa, a Philadelphia-based investment firm formerly known as Chrysalis Capital Partners, acquired Polartec in 2007 after Polartec filed for bankruptcy protection.
When Malden Mills' (an earlier Polartec guise) factory burned down in December 1995, CEO Aaron Feuerstein decided to not only use his insurance money to rebuild the factory, but also to continue paying the salaries of all the unemployed workers while the factory was being rebuilt. By going against normal business practices, especially at a time when most companies were downsizing and moving overseas, he achieved a degree of fame.
This article is also appears in...