Flat Knitting
Positive outcome for Vanguard Pailung at ITMA
Vangaurd Pailung is upbeat about the outcome of the recent ITMA 2019, which was held in Barcelona in June.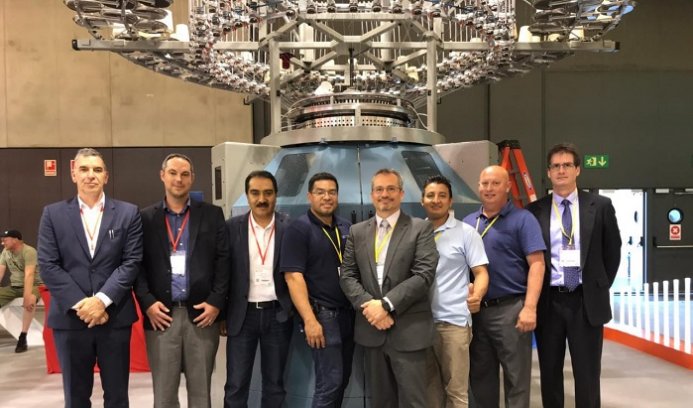 26th July 2019
Knitting Industry
| Barcelona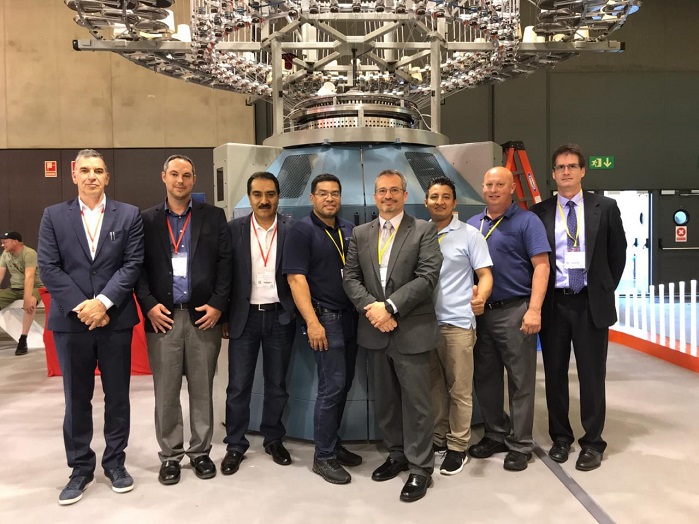 Vanguard Pailung had a positive result at ITMA 2019. © Vanguard Pailung
Vangaurd Pailung is upbeat about the outcome of the recent ITMA 2019, which was held in Barcelona in June. "Vanguard Pailung had a very positive result at ITMA 2019, showing four key models, in jersey and jersey elastic, jersey bodysize, and three end fleece," Uwe Heintel, VP International Sales at Vanguard Pailung commented.
We are unbeatable in bodysize knitting with over 10,000 machines at the leading knitters in the world especially in Central America. Vanguard is still running ahead with speed," Uwe added.
"Our machines are for basic fabric production and are still made in the USA. Our key point is high volume output," Uwe Heintel told Knitting Industry in Barcelona. "With climbing yarn, chemical, water and energy costs, our machines were in high demand at ITMA, as visitors calculated the production volume."
Fastest knitting machine in the world
In single jersey, Vanguard Pailung showed its jumbo jersey high speed SJ3A/T13 model, which has a speed factor of 1900. A 32-inch, 90 feed (3 feeds per inch) version of the machine was running at 60 rpm during the show. The machine is offered in different frames and is, according to Vanguard Pailung, the fastest knitting machine in the world. It outputs a jumbo 230kg fabric roll and can knit around one tonne of fabric per day.
Also, on show from the Vanguard single-jersey range was a bodysize SJ4A/TI model. With 4 feeds per inch and a speed factor of 1750, the 22-inch SJ4A/TI on show was running at 81 rpm. The machine was fitted with a new low power Platinum motor co-developed with Marathon Motor. The SJ4A/TI is available in gauges 16 to 28 and in 11 to 42-inch diameters.
Three end fleece
In three thread fleece (French Terry), Vanguard Pailung showed its high-speed SF 3A/T, which has a speed factor of 1000 on poly-plaiting fleece. The machine is available in gauges 12 to 22 and in diameters of 19 to 42 inches. A 30-inch diameter machine was running at 40 rpm in Barcelona and was equipped with the company's new touch control information display panel. An eco-feature of the new control panel shows live energy consumption as well as energy consumed per shift. In addition, when an operator detects and selects a machine fault on screen, a technician is summoned by text/SMS message to fix the technical issue.
Machines fitted with the new type controller can also be hooked up to the company's MES (Manufacturing Execution System) system. Rather than manually changing machines' knitting parameters, MES allows machines to be adjusted through computers, both ensuring consistent knit quality and type, while also streamlining production and achieving strict quality control standards.
The SF 3A/T is also available in Open Width Industrial format for 200 kg fabric rolls.
Out knitting the competition
Also making its debut at ITMA was the new open width high speed SJ3 A/T-OW. "With new cam technology and a speed factor of 1500 on full Lycra plaiting, the SJ3 A/T-OW was out knitting the competition in Barcelona," Uwe Heintel stated. "As Lycra fabrics seem to be in high demand, this machine was on everybody's radar at the show."
Made in the USA
In 2009, Pai Lung Machinery Mill Co. Ltd. acquired the historic Vanguard Supreme Machinery Company, thus forming Vanguard Pai Lung. Since then, Vanguard Pai Lung has created a well-known name for itself in the knitting industry with over 100 years of innovative research and high-quality knitting machines.
"As the only remaining creator of large diameter circular knitting machines in North America, our goal is simple - to ensure customer satisfaction. As knitting industry needs continue to evolve, our highly skilled engineering team has continued to invest time and research in perfecting and modernizing our knitting technology," Vanguard Pailung says.
With over 80 knitting machine variations, and 6,000 fabric options, Vanguard Pai Lung not only offers a very wide range of products, but has also developed an experience that is uniquely customizable based on each client's needs.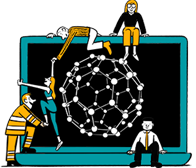 Business intelligence for the fibre, textiles and apparel industries: technologies, innovations, markets, investments, trade policy, sourcing, strategy...
Find out more