Any uncertainty about the state of the global apparel fabrics and accessories industry in the coming year was widely dispelled at last month's Intertextile Shanghai Apparel Fabrics – Spring Edition, with many exhibitors reporting strong increases in the number of contacts and enquiries they received compared to last year.
According to organisers, the event, which took place from 15-17 March at the National Exhibition and Convention Center (Shanghai), welcomed 71,450 visitors from 103 countries and regions and hosted 3,341 exhibitors from 26 countries and regions, a 5.9% increase, compared to the 2016 edition.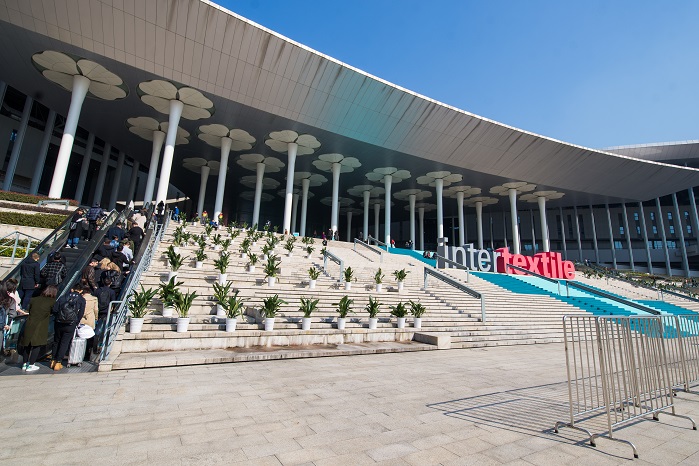 According to exhibitors, the quality of buyers sourcing at the fair continues to increase. Many exhibitors also commented that they received a healthy spread of buyers to their booths, both from China, as well as from key markets in Asia and Europe. New exhibitor countries included Denmark, Malaysia and Poland. The top 10 visitor countries and regions, excluding Mainland China, were Hong Kong, Korea, Japan, the US, Taiwan, India, Russia, Turkey, Indonesia and the UK.
Positive signs in the Chinese market
A number of exhibitors shared a sentiment regarding the continued demand in China for high-end overseas brands. "In the first two days of the fair we collected nearly 60 contacts. People who came to our booth were looking specifically for our Pima cotton-woven fabrics, and I think in the foreseeable future there will always be demand in China for quality fabrics such as these," said Renzo Koch Mazure, Commercial Manager, Creditex, a first-time participant from Peru.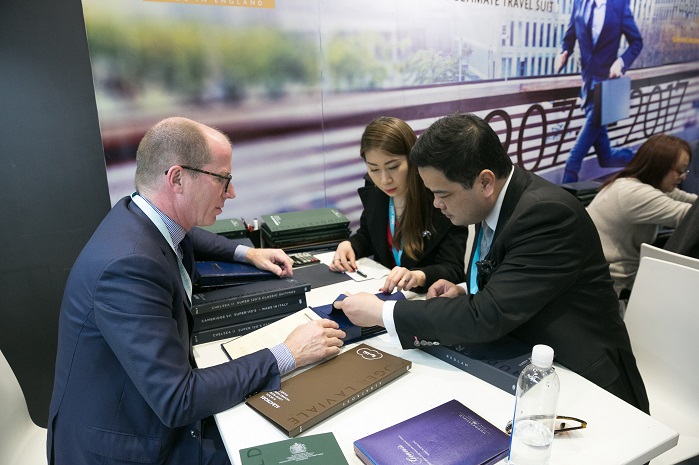 Swiss company weba Weberei Appenzell has been working with high-end European brands for over a decade, and after extensive market research decided to introduce its line of shirting fabrics to the Chinese market. "During the three days, we have obtained very good contacts. Of all the buyers we met, we found 20 quality clients from high-end Chinese brands, and I think this is a good start for our company in this region," explained Mr Alexander Barberi from the Marketing Department.
Another fast-moving trend in the domestic market, which is mirrored in the buyer profile of the fair, is that of boutique online brands, and despite their small size, many were on the lookout for premium fabrics at the fair. Mr Bulong Xu from Japan's Uni Textile explained: "In this edition, the new buyers we met were mainly young designer brands and fashion garment brands that are revamping their image, as well as e-commerce fashion brands. This included ladieswear brands selling on Taobao that will use our products to attract new customers."
Functional Lab
The Functional Lab this year boasted an increased number of exhibitors, which nearly doubled this edition to 22, mirroring the continued strong demand for functional fabrics in both China and elsewhere.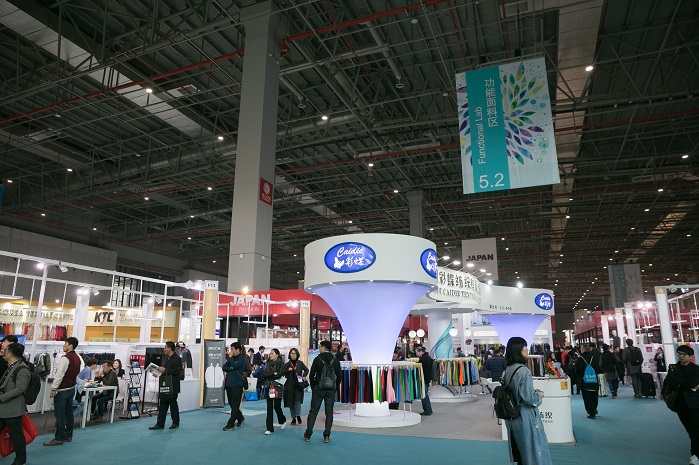 MDM NT from Poland was a first-time participant at the fair and in the Functional Lab. "There's really huge potential in China for technical textiles, and Chinese buyers are definitely looking for overseas brands," commented Tomasz Piechaczek, Vice-President of the Board said.
Chinese buyers also confirmed that the domestic demand for functional fabrics remains high. "Because of the boom in the fitness industry in China in recent years, there is strong sales growth in sportswear, so we have more demand for functional fabrics," said Wei Songlin, from sportswear producer High Hope Group Jiangsu Tongtai. "The quality of functional fabrics exhibitors at Intertextile has improved, so we've had a satisfied sourcing experience here."
Denim continues its rise in China
The fair's Beyond Denim area also grew in size this edition, further cementing its place as the leading sourcing event for denim fabrics in China. A long-term exhibitor of the fair and participant in Beyond Denim, Orta Anadolu from Turkey also reported an increase in contacts this year.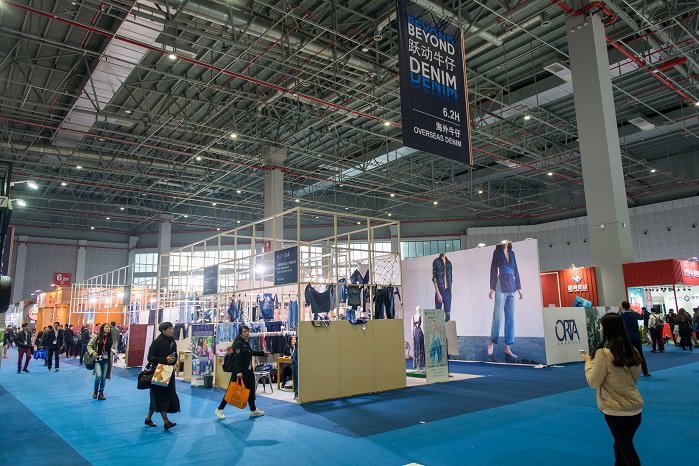 "We met more domestic Chinese brands as well as potential customers from other countries at this edition," commented Ayşe Eda Dikmen, Marketing Specialist. "Local brands are getting used to doing business with import fabric mills now, so this makes it easier for us to grow in China. Demand for denim in China is increasing remarkably, and I believe that this trend will continue for many more years."
Lenzing and Hohenstein make a splash
Celebrating their 10-year anniversary in China at the fair with a special event, Hohenstein reported another successful edition of Intertextile Shanghai. "We are very happy with this year's exhibition results, and the 10-year anniversary event helped promote our company onsite," said Charles Nie, Head of Sales, Hohenstein Institute China.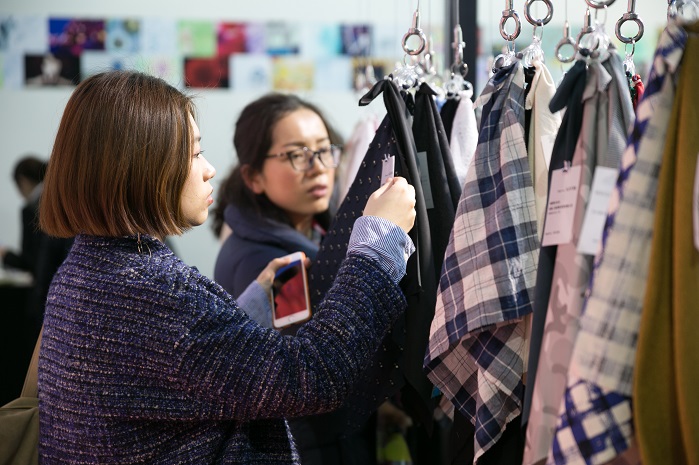 "The visitor flow also improved this edition. Buyers to the fair are very focused and in my opinion, over the years, the show has earned a name for being one of the most professional textile platforms in the world with a high level of influence on the industry."
Lenzing is another renowned European company with a long presence in China, as well as at Intertextile. This edition it organised its own pavilion for the first time at the spring fair due to the strong requests from their partner clients.