11th November 2010, Paris
Premiere Vision pulls out of Japanese show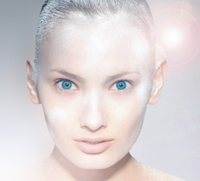 Première Vision, owner of the world's largest and most directional fabrics show has pulled out of Première Vision Tokyo/JITAC after only two editions, as it looks to new development strategies in the Japanese market.
From the 26-28 October 2010, Première Vision Tokyo/JITAC welcomed Japanese textile professionals to its second edition with around 2200 buyers and designers gathering in the Tokyo International Forum to view the autumn winter 2011-2012 collections presented by JITAC agents and by exhibitors accompanied and supported by Première Vision.
According to Première Vision its fashion services on offer in Tokyo were as usual highly appreciated by the show's visitors. The forum, the colour range and the fashion seminar - all essential stops in visits to the show - were said to have immersed visitors in the heart of the season's colour and fabric trends. An area presenting the PV Awards showcased the five winners of the 2010 edition of the annual competition saluting textile excellence.
However, a spokesperson for PV, said in a statement yesterday: "While the second edition was warmly welcomed by Japanese buyers and designers, the formula for Première Vision/JITAC did not reach the critical size necessary for this kind of operation."
"The Japanese market, undermined by deflation, remains difficult, which drives weavers to weigh their investments and consequently their direct presence in local trade shows. Given the absence of real prospects for future development, Première Vision has decided against pursuing its involvement beyond these two test-editions, and to withdraw from the organisation of the show," the statement read, continuing:
"JITAC, which maintains all its pertinence for agents working in the Japanese market, will be the sole organiser of the edition to be held from 22 to 24 March 2011. Première Vision, which has maintained a continuous presence in Japan for more than 25 years, will be reallocating its resources by developing an ambitious promotional plan, once again autonomously."
"Clearly, it is not a matter of organising another show. We are in the process of examining a variety of options to allow us to continue, in particular, to share our know-how in terms of fashion information, and to promote Première Vision Paris, which continues to be very successful with Japanese professionals, options we plan to put into effect next season," said Philippe Pasquet, CEO of Première Vision.
This article is also appears in...