Opinion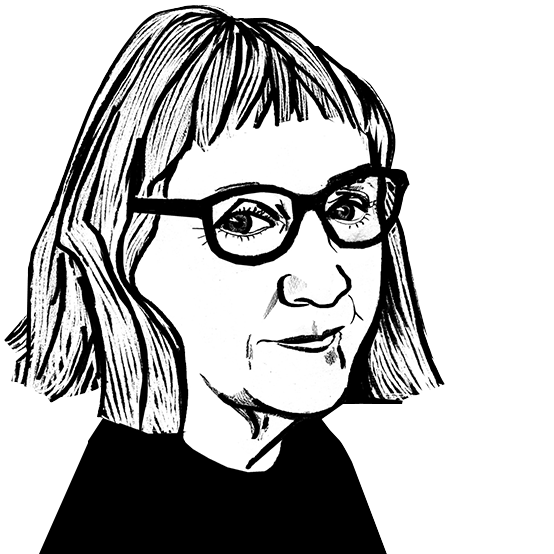 Premiere Vision: the heat is on – knits for warmth
Janet Prescott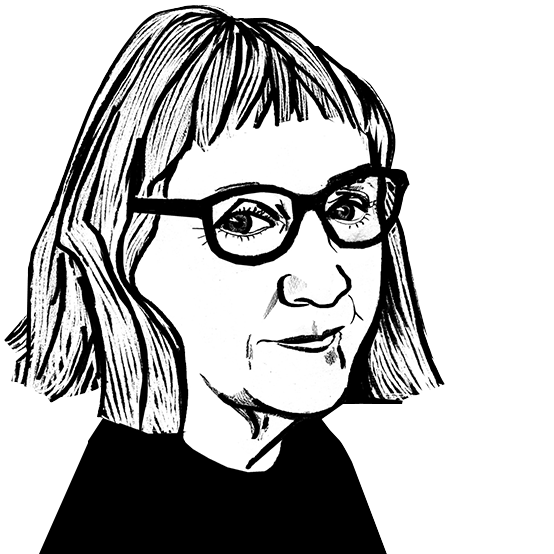 Premiere Vision Paris has further underlined the importance of knitted fabrics and developments in yarns for the Autumn/Winter 2015-16, according to our knitwear expert Janet Prescott.
24th September 2014
Janet Prescott
| Paris
Janet Prescott reports from Paris
Premiere Vision Paris 16-18 September, is seen widely as one of the most important exhibitions in the high quality end of the fashion offer. This edition further underlined the already growing importance of knitted fabrics and developments in yarns for the Autumn/Winter season 2015/16.
From Linen to Merino wool to Tencel, there was a focus from the fibre companies in particular on the flexibility of knitting as a medium for change, and the opportunities available for aesthetic development in the use of innovative yarns and colours. Llama yarn for knitted gloves made a strong case for style.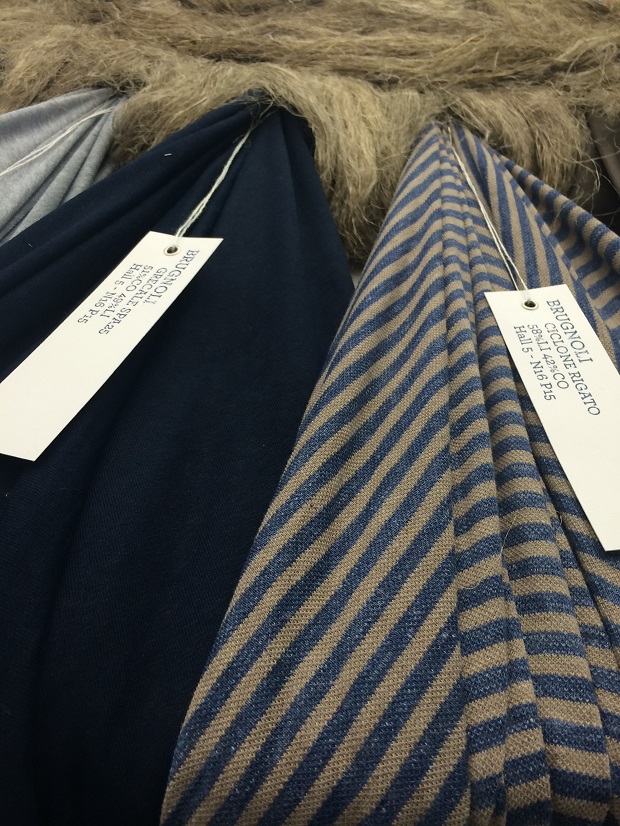 Trends emphasised both the appearance and reality of warmth and comfort this winter, achieved throughout the various sectors by texture and surface effects, bouclés, knops and twists, to create a warm, soft and cosy appearance and handle. Coloured neps on black or white jersey gave depth.
There were many examples of bonded and double face fabrics, thicker more substantial yarns and felted or brushed techniques to bulk up the yarn. Frizza showed fabric with a grey water repellent side bonded to a black side, or a plain black with a grey speckled side. Tessitura Rossi had shiny flower prints and black and white jacquards shown in an unlined blazer.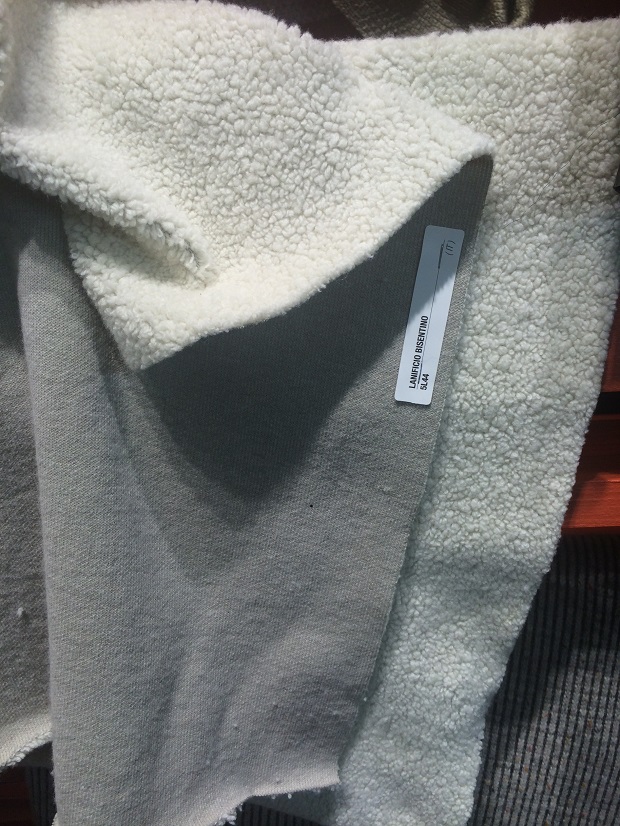 Jersey came in all its forms, from light, semi transparent voiles and delicate looks knitted in linen, like Sophie Hallette's lacy look at CELC, to thicker, bulkier weights decorated with jacquards, prints and embroidery. Stretch is a growing feature, mono-stretch, bi- stretch, by mechanical and elastomeric means, with even small amounts of Lycra seen in transformative roles. Striped jerseys and jacquards made the running often with a black element.
Grey and white jacquards in regular busy small scale patterns were seen in various designs for blazers and jackets, e.g.Toko Shoji. Blends were common, like cotton /wool /nylon and alpaca or 76 angora/8 nylon.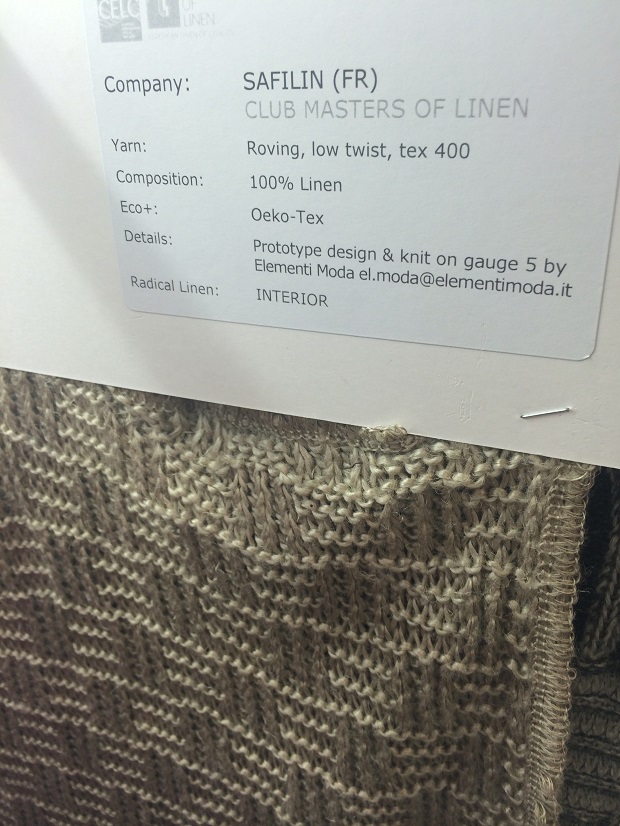 Techno fabrics, blends of performance-enhancing manmade fibres to provide wicking, moisture control, and coatings and finishings for water repellence are becoming more complex and work in tandem with the innate qualities of natural fibres.
Yarns like Modal, Coolmax and Outlast were seen in various piece or yarn-dyed fabrics. Some fabrics had up to five different performance stickers, showing the Codes Performances devised by PV, to provide the evidence that seemingly simple fabrics can be all-singing and dancing, for jackets and outerwear in particular.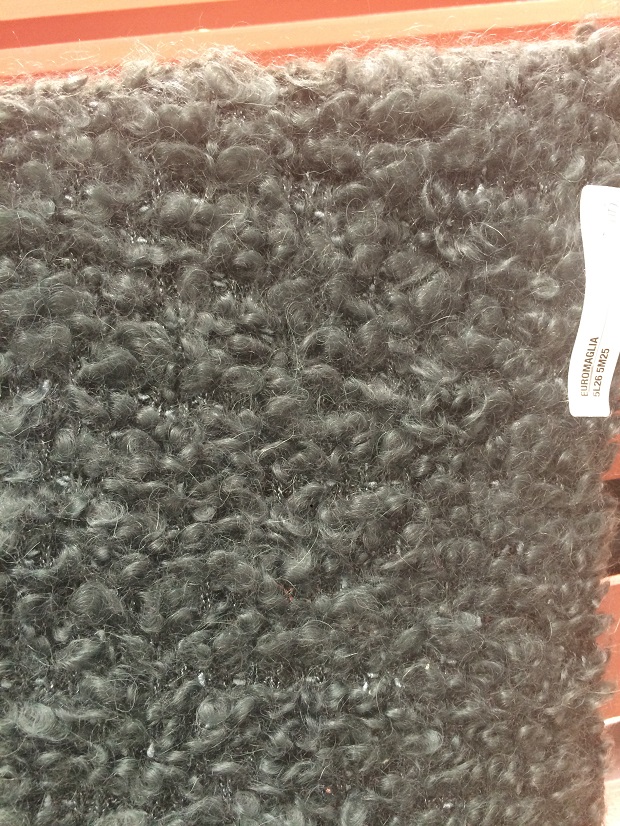 Certain latent trends are coming to the fore. For next to skin knits, hypo-allergenic features are important, preventing the growth of harmful bacteria. Such good effects are claimed by Tencel and backed up by certified tests, promoted by Weba Swiss Identity Fabrics, who are in good company in claiming high quality and verifiable advantages, a more and more important part of the offer.
In the same way recycled yarns and fabrics are growing more sophisticated, Bel Maille showed knitted recycled cotton, interpreted in various forms. Such fabrics sometimes boasted humidity transfer and bacteriostatic thermo regulation. LMA Portugal showed a green jacket incorporating black recycled nylon.
Marls, irregular patterns and overdyeing gave a 3D effect to many fabrics. Double-face fabrics had smooth and fleecy sides giving both structure and interest. Volume in fabric for winter is important, whether woven or knitted, and was often achieved by double-face brushed one side. Many were very smooth outside, turning to extravagantly looped and furry on the inside.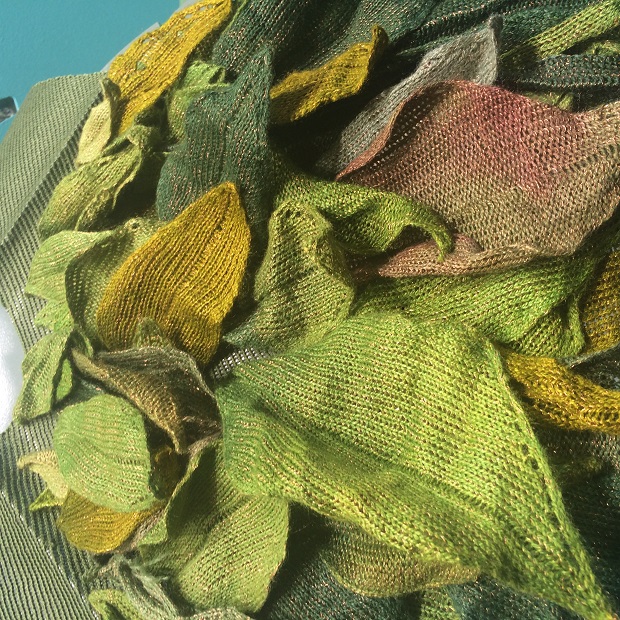 Quilted knits were seen for jackets and cardigans making them fit for outerwear, as in Maglificio Maggia. Many knitted fabrics in general were thick enough for coats and jackets for outwear. Shaggy looks came at Euromaglia with grey bouclés, others with hairy coat knits, O'Jersey with innovative textural surfaces.
Stripes and prints vied with each other to emphasise a busy look, to contrast with solid colourings which were often coloured to co-ordinate plains and stripes.
Pattern in various layers and combinations of fabrics was a feature of the designs. Jacquards were complex and in multicolours, including pale shades of grey, white and black, a continuing trend for winter.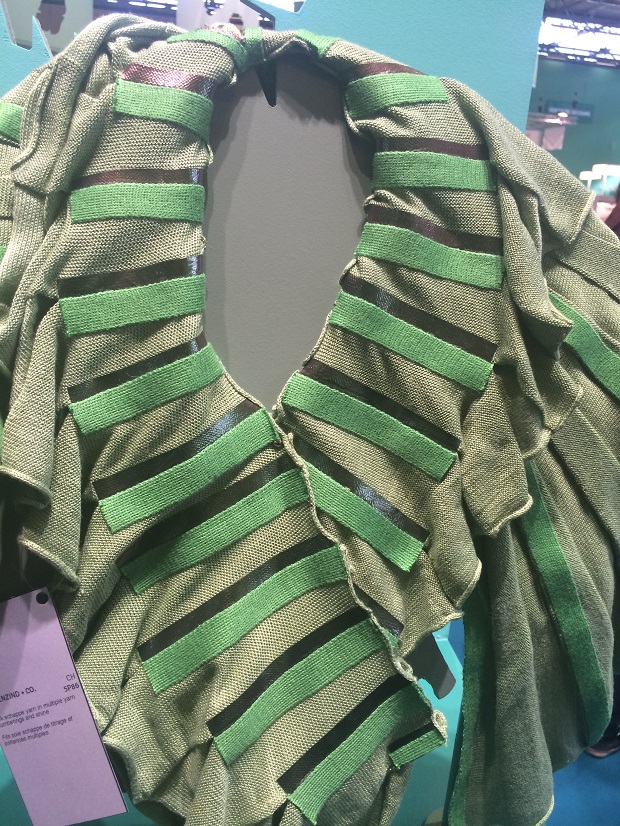 Colours for the winter season still favour the natural, mossy, or country shades, but with flashes of bright pink, blue, yellow or orange. There is a lot of grey from pale to anthracite and black, and brown in wide ranging, nutty colours predominates for menswear, moving to gingery, warmer shades and rusty tones often co-ordinating with thick winter tweed and other woven fabrics. Finer jerseys for dresses and blouses, on pale grounds sported contrasting marls, some of them minuscule, and random knops and areas of colour in several collections.
The Portuguese grouping had interesting constructions, patterns and colours for the season. Kanemasa of Japan crunchy black and white knits. France Tissu Maille's group did a Yuletide tableau of Christmas presents wrapped in knitted jerseys and jacquards, showing the decorative and colourful designs which characterise the season, and rolls of thicker knitted fabrics as festive offerings.
Expofil
The move to technical features continues into summer 2016 as Expofil talked of the tropics as their theme, with a move away from subtlety to big details and large scale adornments. Round and airy textures and much twisting and turning are predicted with yarns bulked up.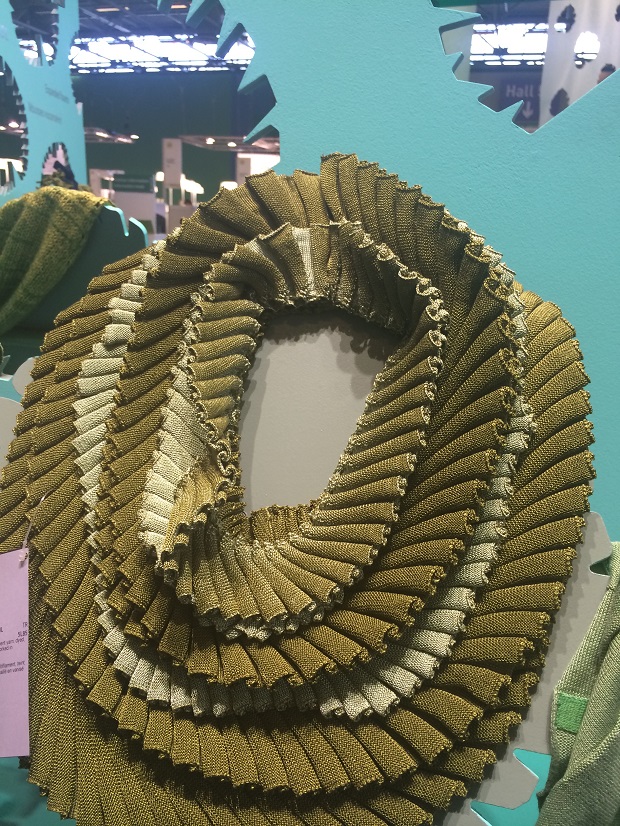 Bright colours and light sparkle comes in yarns composed of varying fibres. Polyester and polyamide, coated yarns and rubbery textures, as well as waxy handles are developed.
Tangled yarns in the Expofil trend area represented various looks, in the shape of flowers, echoing the colours like hibiscus or yellow and demonstrating the different yarn thicknesses. Bouclettes and slubs carry on through to the summer, but with a crisp rather than warming look.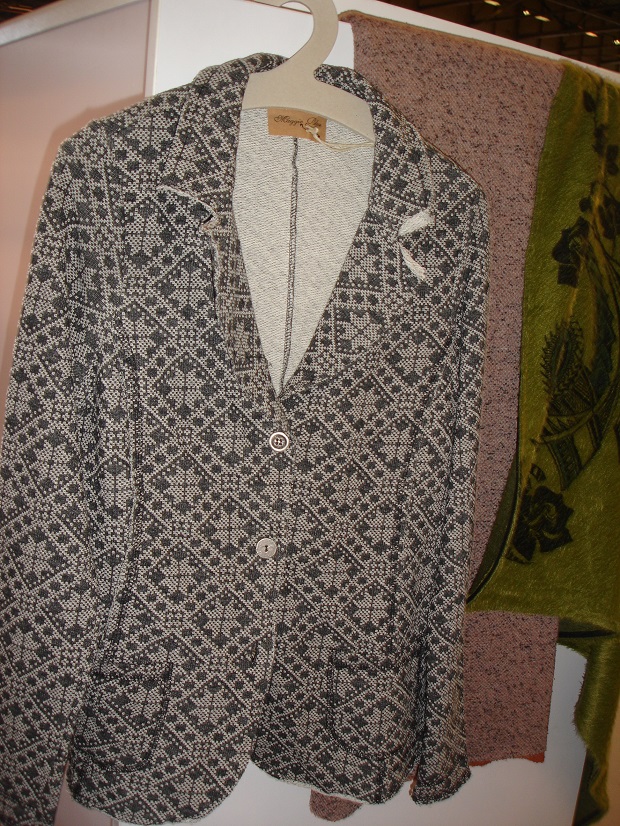 Collars and frills were knitted as a running theme to show the qualities of shine and texture, in various yarns from many spinners. Cotton crepe and combinations like linen and silk provided interesting handles. Irregularity is emphasised in spinning and varying thickness providing an unpredictable level of outcome.
Slubs and metallic features for shine and reflection, polyester cores for transparency. Shine and sparkle abounds next summer, with printed yarns to further reflect the light coated with polyamide, or oily and wet looking.
Follow the link to see more images on our Knitting Industry Facebook page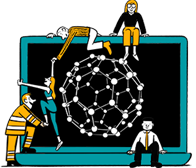 Business intelligence for the fibre, textiles and apparel industries: technologies, innovations, markets, investments, trade policy, sourcing, strategy...
Find out more