27th September 2016, Paris
Premiere Vision trends energise winter season 2017/18
Premiere Vision in Paris from 13-15 September was a show, which satisfied both visitors and exhibitors. There were no exuberant claims, but neither were there thinly disguised negatives. The collections which were gathered together were imaginative and different enough to energise the winter season 2017/18. Economic signs are showing areas of growth in various countries including the US and Japan, which has proved a fillip.
Knits were still a stimulating area of design development, with more technical finishes, new blends and a huge emphasis on handle, soft and drapy or contrasting versions of thin, thick and hand knitted fabrics for outerwear, as well as layers next to the skin.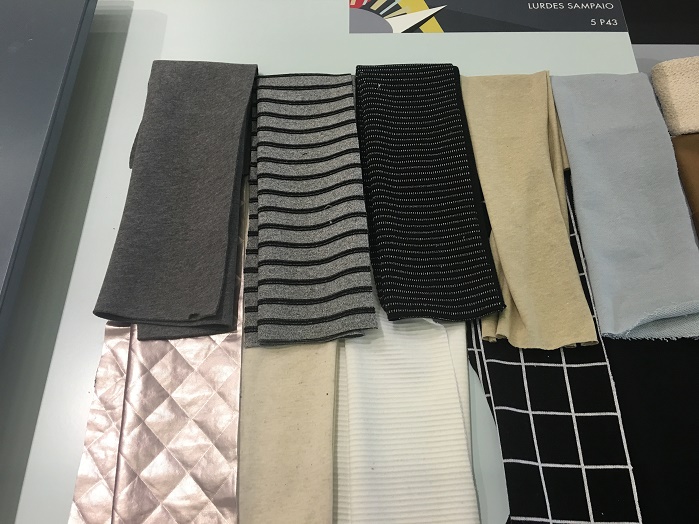 Lenzing demonstrated its latest version of a machine to measure softness, said to be aimed at quality control, development and as useful evidence in case of disputes. An auditory tone translates the handle of jerseys and other fabrics so that a measure can be developed with which to compare and contrast various blends, fibres and fabrics. The Definition of Softness demonstrated the working of the tests, showing how textiles with Lenzing Modal fibres can be heard to have a high degree of softness. The Ring method is combined with a new technology and results show that MicroModal gave the highest degree of softness. Lenzing were keen to say that the human touch method was still a primary way of testing.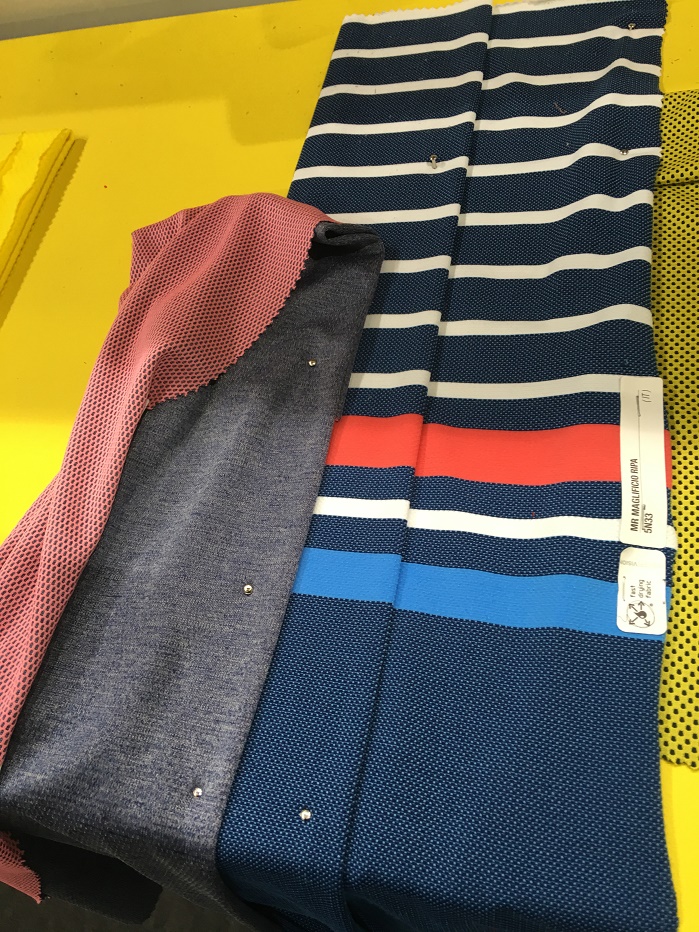 Knitwear Solutions showcased many wonderful shapes, twisted, pleated and flowing around the body in swirls. Some of these were knitted in one piece, shapes which were asymmetrical and very intriguing, by Ferreira & Filhos, Jean Ruiz Montagut Industries, Orfa and Regina. The garments included various blends of performance and aesthetic yarns. The Yarn area adjoining showed air force blue Miroglio knits with directional ribbing effects, jacquard baby soft blankets, combed cotton and blends with twists and jaspės.
Shima Seiki, with a two MACH machine knitting at a phenomenal pace had pride of place on the stand, with a team of technical advisors.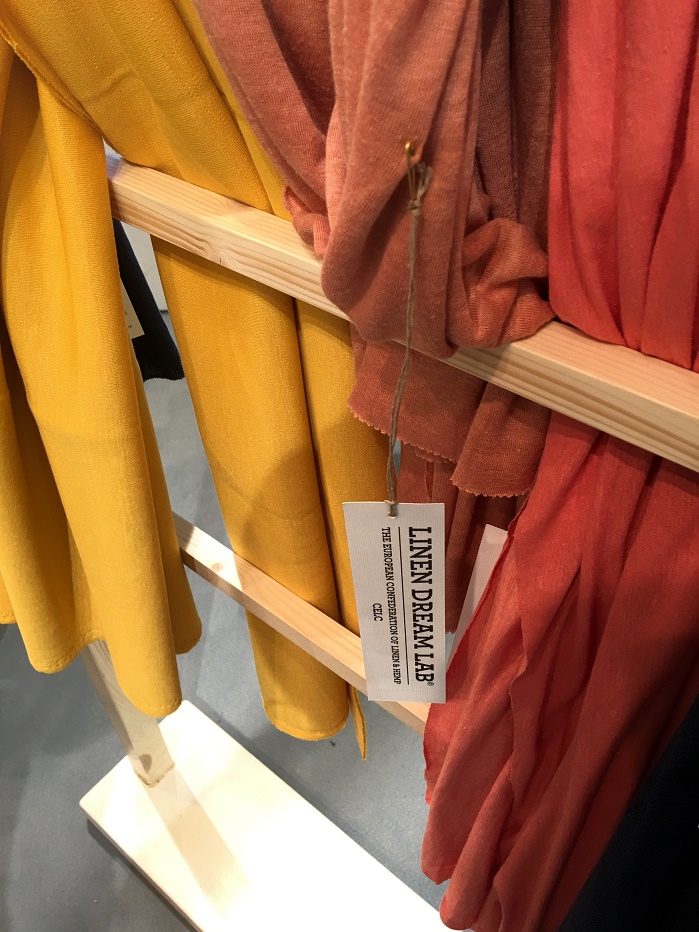 PV Yarns take on the latest in fibre and blends involved constructions for technical windstoppers and technical nets for linings and decoration. Eco and other forms of 'green' labels are crucial badges of quality, especially for knitted fabrics, which sport a growing collection of performance explanation; UV, mono stretch, bi-stretch, eco finishing and quick dry, the latter being the latest addition to PV's list of Codes Performance. Eurojersey's SensitiveEcoSystem involves new machinery developed to maximise eco principles, and combing efficiency advantages with lower environmental impact. Brugnoli's castor oil derived fabric was an example of low impact development. Fabrics knitted and woven were presented to the fashion trade for the first time.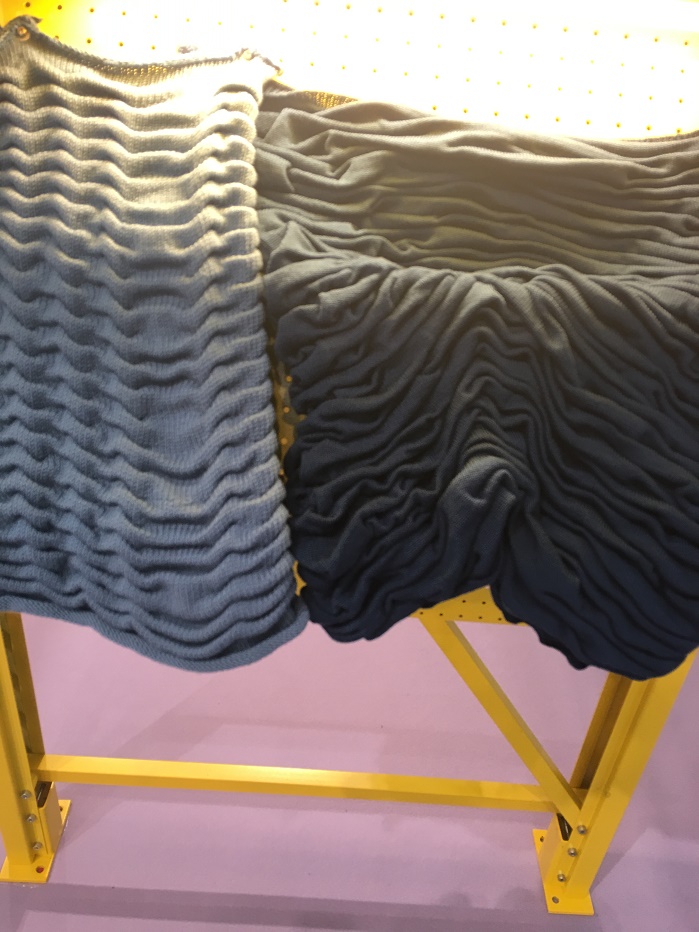 Water management was the live issue at Smart Creation Square, PV's new area, which puts the spotlight on ground breaking moral approaches to fashion, which included live discussions about the future of the fashion industry and how it should and could respond to problems of water shortage, energy management. Smart care was a topic taking in innovation in techniques and washing machines to maximise the life of garments a not inconsiderable advance.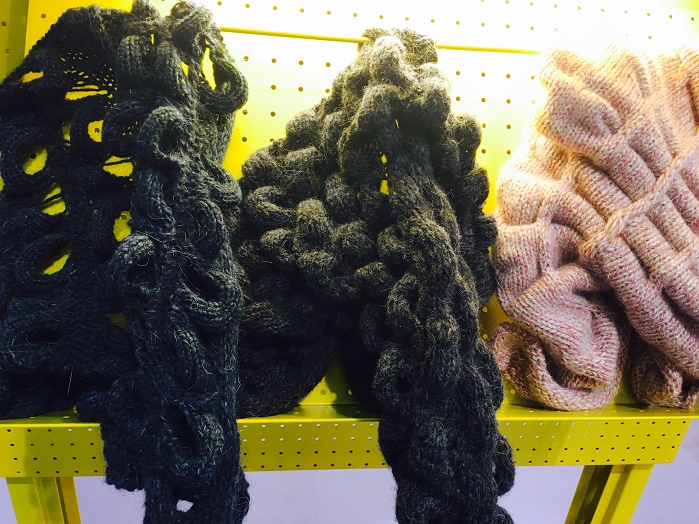 Texprint never fails to impress. This time, eye-catching designs from students, who have all studied in the UK but hail from various countries around the world, had their work assessed by renowned experts the in design field. The winners were awarded with their prizes by the Martin Leuthold, the revered Artistic Director of Jacob Schlaepfer, to great admiration from assembled professionals. Grace Lomas won the Texprint fashion award, with her imaginative knit designs; she had just completed a BA at Central St Martins, in fashion design with knitwear. Many of the Texprint students exhibiting their work in the dedicated area at PV Design were delighted to have sold some of their designs in such a commercial setting. All were very appreciative of the contacts made with companies during the course of the lively three-day exhibition.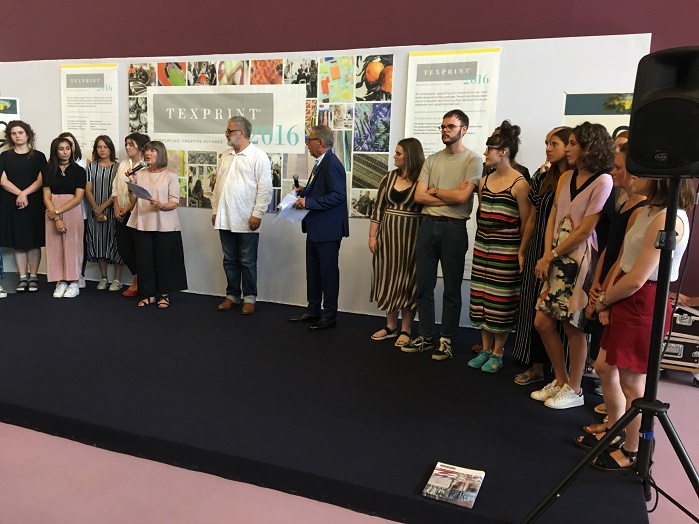 Technical textiles are seen to a greater extent in everyday fashion, and so there was a great deal more information offered to the end user by way of booklets and explanatory labels.
Current trends continue to encourage the development of linen yarn for knitting; the CELC Dream Lab uniting various colour groups for the season, emphasising individual and unusual combinations of colour shades, which typified the season by bringing out individuality and self expression by combining different shades within the colour collections. Diaphanous linen jersey with cotton, crepe jerseys, and linen/silk mixes were shown, including lace knits, and at Libeco linen mixed with alpaca and Merino wool. Linen is being exploited for its toughness and resilience too, with knitted flax roving for protection garments, and linen cotton ribs and spacers with polyester for sportswear.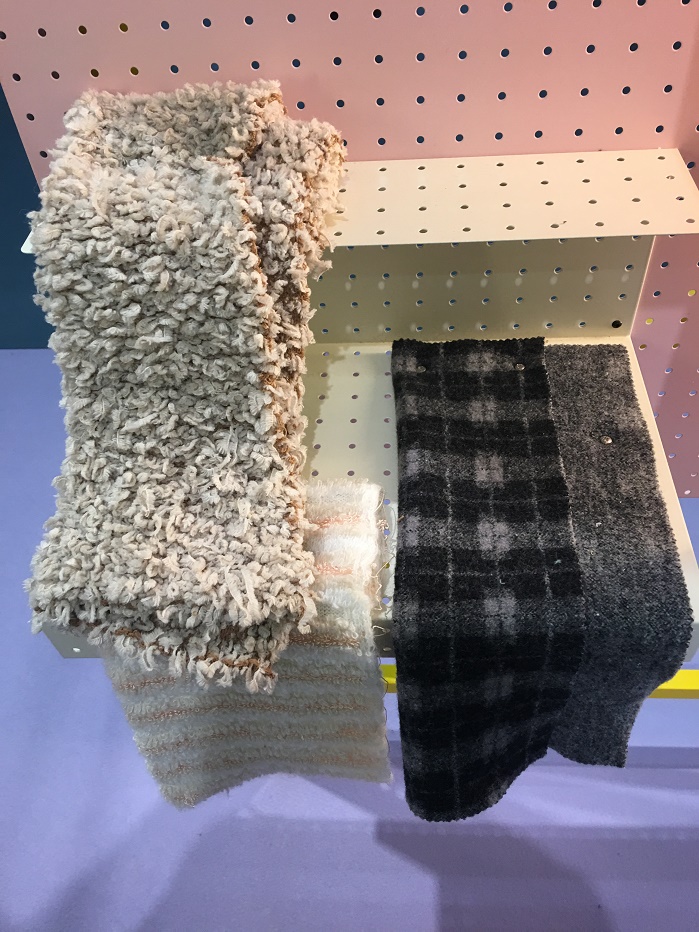 Trends showed knitted fabrics being aimed much more at thick substantial outer garments, created in colourful wool and wool blends, often brushed and made three dimensional by snake-like colourful knitted tubing on shoulders and sleeves or several layers of stitches in different colours.
Intarsias and jacquards, reversible constructions and contrasts between one face and the other in colour and texture were common. Highly decorative knitted fabrics in boucles and ribs were further enhanced by embroidery and coloured yarns threaded through the main body of knit.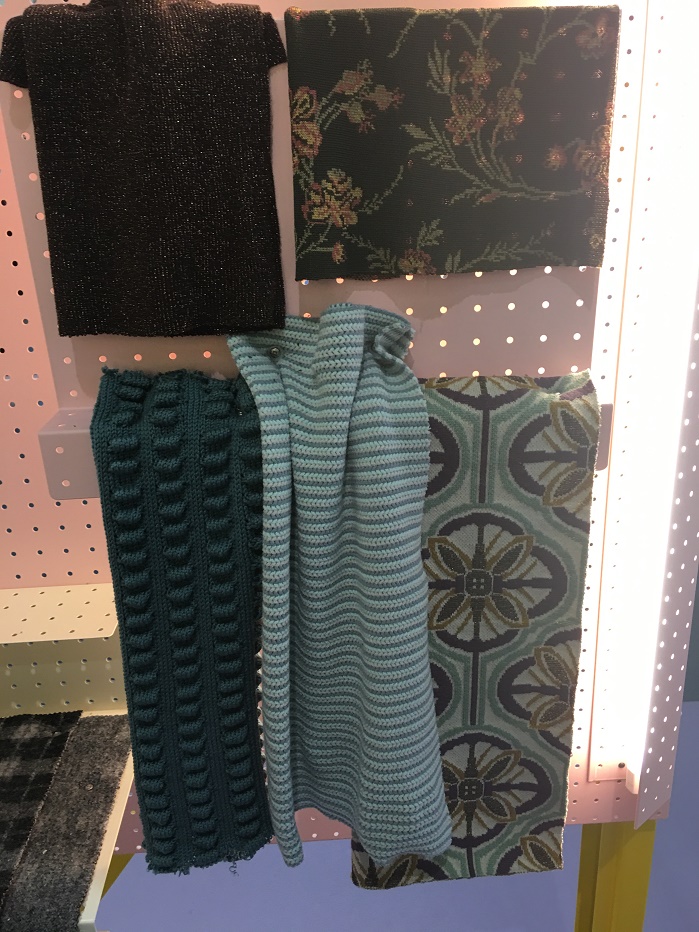 Jerseys with marls in pinks, purples and red enhanced the colour theme which offered a different and interesting way to take up the prevailing theme of making fashion more individual.
This article is also appears in...