Knit fabrics for Summer fashion 2018 revealed an extensive choice of blends and fibres, to give particular performance and individual design features. Natural fibres; cotton, linen, viscose and blends were most frequent, with fancy shiny yarns from polyamide, Lurex and real silk for decoration and to improve drape and handle. Blends often married up three or four different fibre.
Eco credentials were important, with many new initiatives about recycling, repurposing and making sure the manufacturing process used ecologically sound methods. This has major players involved, a step change in the importance of the sector and the circular economy – from cradle to cradle – was increasingly quoted.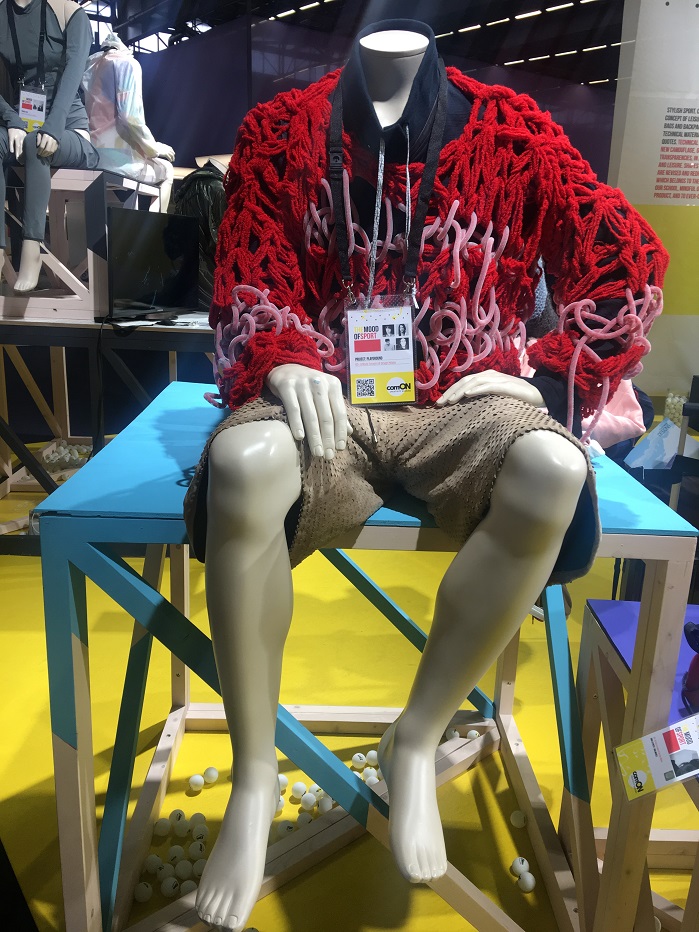 Lenzing introduced Refibra, as the fibre giant's contribution to drive the circular economy. It is done by repurposing cotton scraps and wood and is the first cellulose fibre featuring recycled material on a commercial scale – it is production waste from the Tencel process. Refibra is another move for Lenzing as it builds its reputation as a leader in environmental fibre technology.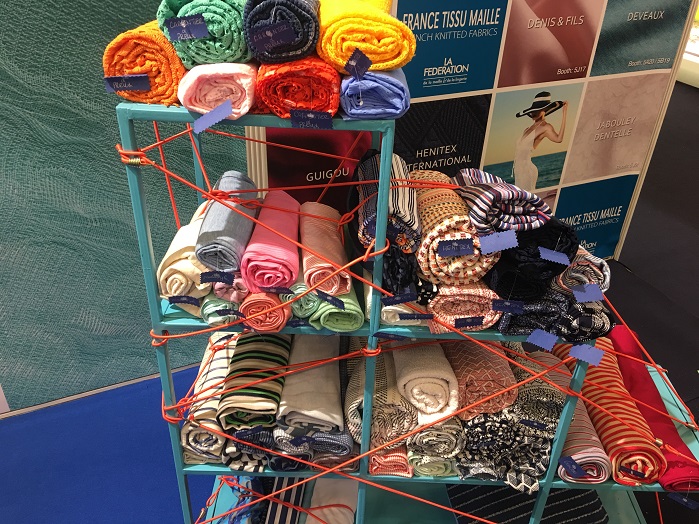 Eurojersey is focused strongly on reinforcing its position as a truly sustainable leading manufacturer, its edgy designs particularly appealing to young, active urban people. Designer Francois Girbaud has been in a productive partnership, with a capsule collection of cycling wear, working with innovations such as a new membrane invented to bring new functionality to designs. Working with the technical manufacturer Petratex, the fibre from graphene, which is bacteriostatic, is used inside the new membrane, so with thermoregulation and conductivity, wearable technology is a reality with protection, and abrasion protection.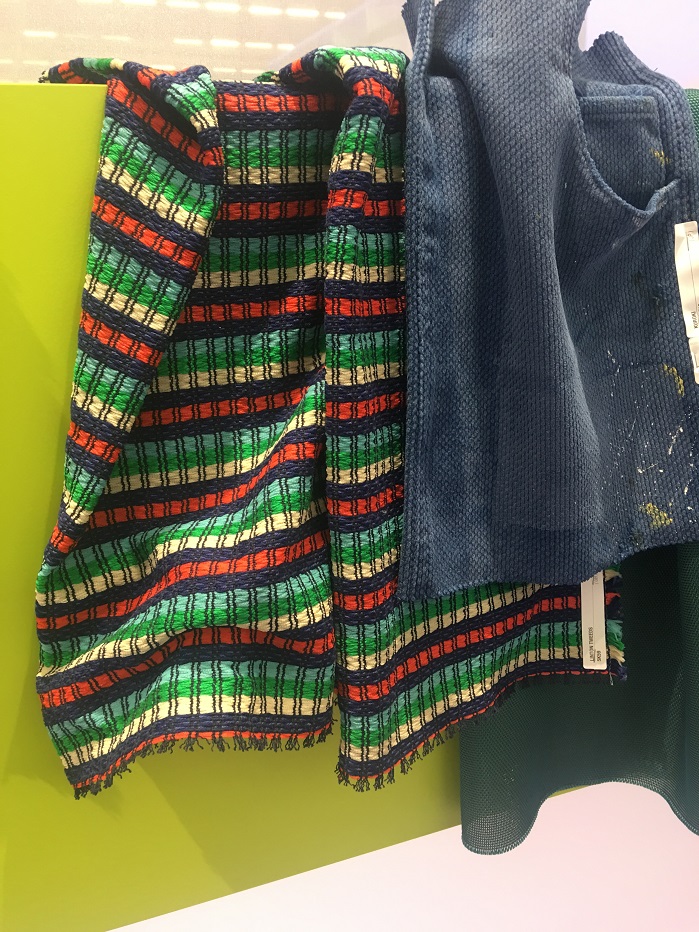 Developments in the PV Yarns section included Eco Antex using recycled post industrial waste, the diverse origin allowing a wide range of products, while completing the textile chain recycling circle. Polymer filtration and processing systems obtain products with the same properties as yarn from virgin polymers. Value can be returned to a completely devalued product for the same applications, completing the recycling circle, for sportswear, home textiles, fashion, technical textiles and workwear.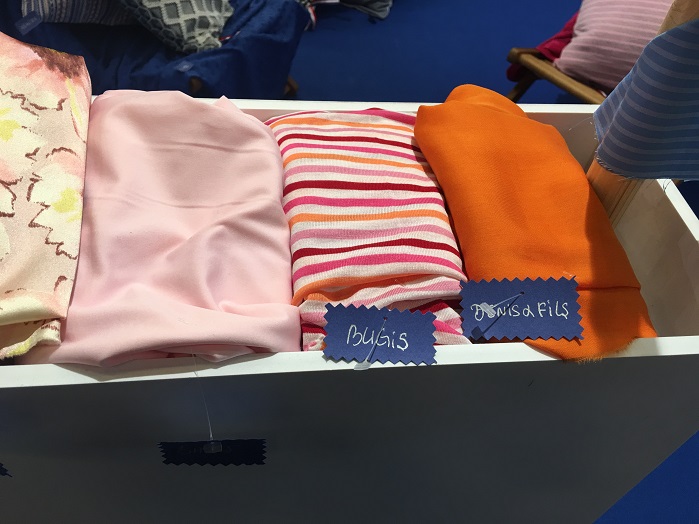 Cupro supports the strengthening green agenda. Made by Asahi Kasei Cupro is cotton lint waste, the fibre is a closed loop process with a biodegradable end. Another important box was ticked by Roica – the company's stretch fibre is raising its profile. A result of collaboration of Maglificio Ripa and Italian designer Paola Lenski, with Essence, a new set of fabrics have performance and can be applied to fashion athleisure and swimwear with particular focus on sustainability. Ecotec by Marchi & Fildi, the smart eco cotton, has significantly been adopted by two brands, Eileen Fisher and Marimekko Lanfranchi.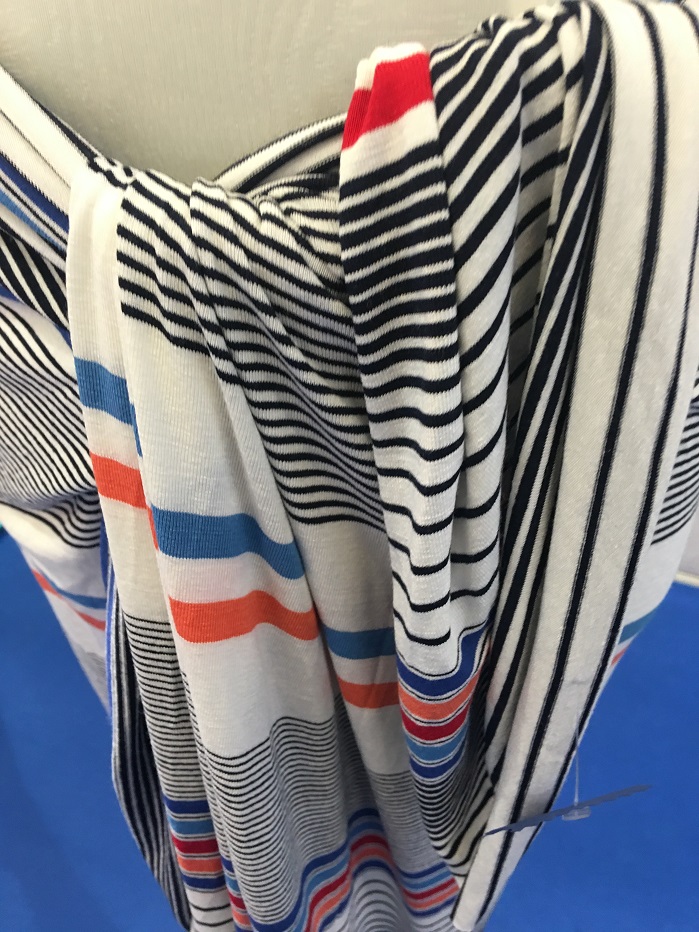 Umorfil's beauty fibre was created for skin friendly moisturising. Using Supermolecular technology it integrates ocean collagen peptide into fibre, which takes on a gold colour. A disintegrable range called Umorfil T changes the molecular structure so that it erodes by microbial action.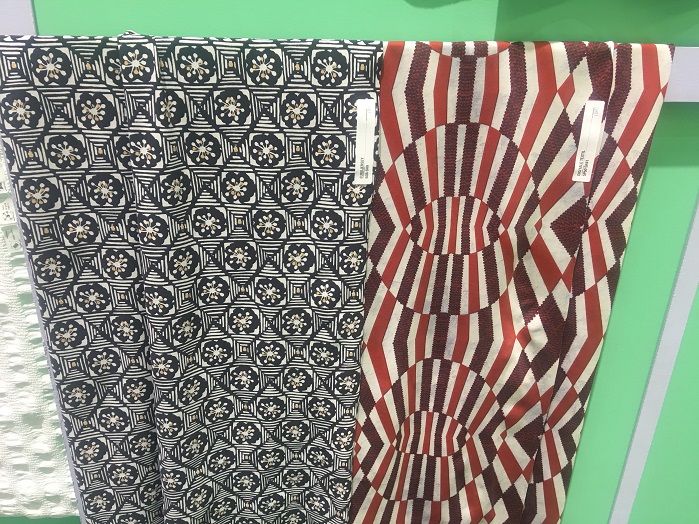 Athleisure is also big news for yarn and development. Gym wear, yoga and ironman triathlons, 3D spacers and sporty bras were particularly targeted for new fibres, an eclectic yet specific list. Soft next to skin properties of natural fibres, together with water repellent properties, are being used imaginatively for both inside and outside garments. Chief among the developers are Korean companies and Taiwanese mills, with technical developments incorporating high end natural fibres with synthetics. These were shown in or near PV Go where visitors played table tennis among the exhibits.
In high fashion areas, knitted linen was much more frequently seen, as the CELC masters of linen stand demonstrated. Used alone or in mixes, linen fibre ranges from web-like fineness to coarser, chunkier yarns, blended with all sorts of other fibres, making it flexible for fashion changes, and displayed in various weights and colours including the ever popular natural shades of flax.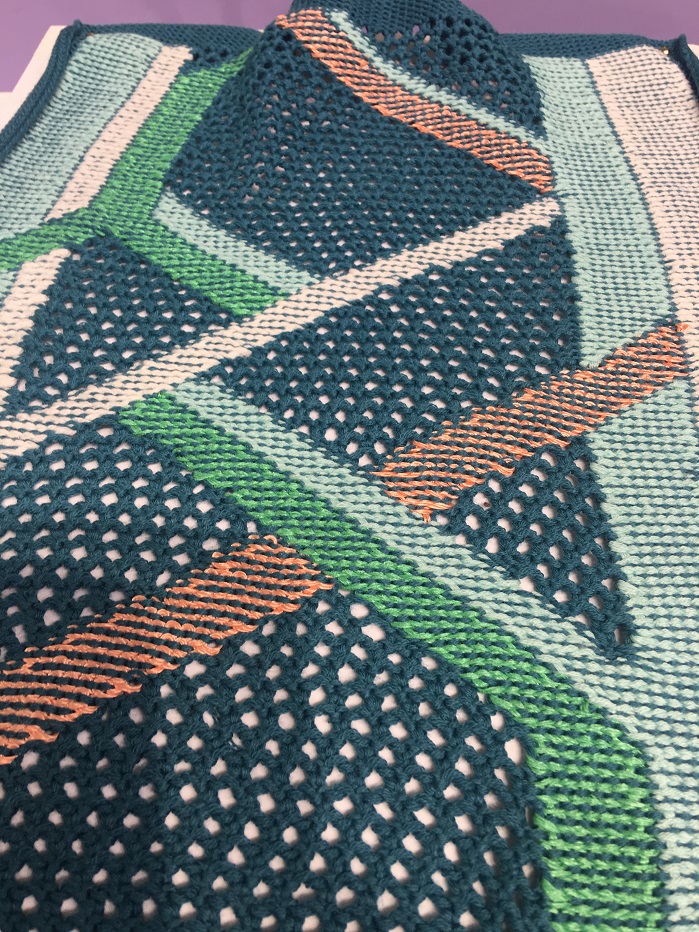 French knitters majored on stylish jerseys, soft cottons, viscose fabrics and fine net constructions, with themes including seaside classic red or navy stripes on white, paired up with offbeat floral designs in a light, bright approach. These used unusual tones of orange, green and turquoise. France Tissu Maille. Here plain or fancy stripes in sophisticated colourways were attractively displayed in imaginative ways, and decoration, ribbons, and loosely knit yarns from such as Henitex, Sprintex and Darquer, the latter with traditional Caudry lace from Calais.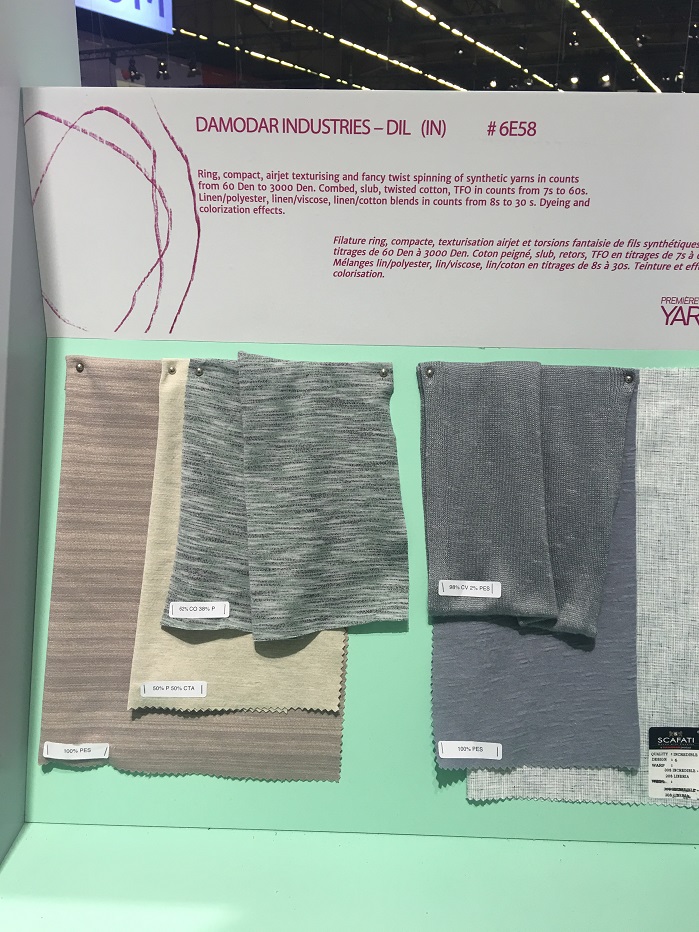 General fashion trends included fancy designs and light bright colours. Transparency and semi-transparent sections alternated with fine knits in silk or linen.
Thicker yarns were knitted in an arty, asymmetrical way garments with holes, ribbon, yarns and strings, with a casual yet decorative way. Silk and polyester fluid knits with shine and mirrored looks, lightweight summer fleeces with synthetic blends and weightless T-shirts in superlight knits of cotton with shadow designs, rib and piques were also trending. Rows of very different stitches and weights and colours such as green and black, light ice colours and reds led the field.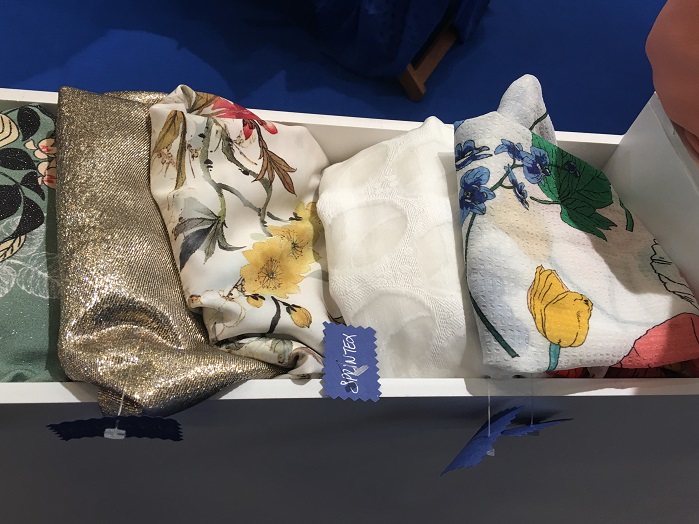 Decorative stitches, closely knit marls, uneven colour and areas of knotted yarn gave essential texture for sweaters and gilets interpreting the fancy yarns seen in earlier shows. Light colours and trans seasonal designs morphed into each other and knitted designs were off centre, asymmetrical or played about with the expected regularity in interesting ways. Plain knit jumpers in thick cotton ecru, white or navy had a slouchy nautical look. Very simple shapes and yarns were also a classy look at the season. More dressy knits featured fine stocking stitch, sometimes with single intarsia designs or rows of jacquards. An element of sparkle in the yarn and complex knits is a trend which is not going away but neither is the growing commitment to responsibility, now backed by substantial investment.