17th September 2014, Paris
Première Vision introduces new brand policy and renames all six shows
Première Vision, a leading fashion trade fair organiser that brings together six shows with complementary businesses and offers, will now take on a new dimension, introducing a new brand policy focused on the Première Vision name, starting February 2015. The news came as the Premiere Vision Pluriel shows opened in Paris yesterday.
For three days, twice a year, the six major business activities supplying materials and services to the global fashion industry come together at the Parc des Expositions Paris Nord - Villepinte at the initiative of Première Vision.
Last February, some 62,000 high-quality visitors – buyers and designers for fashion brands and accessories, and heads of fashion companies – came to see the offer of some 1,950 carefully selected exhibitors, including spinners, weavers, accessory-makers, design studios, tanners, and fashion manufacturers.
Unique offer
The goal of the new initiative is to enhance the unique offer found at each of the six shows, making them more coherent and building up a reputable image supported by the influence of the Première Vision brand.
Première Vision Pluriel now becomes Première Vision Paris, the global event for fashion industry professionals. Subsequently, the Première Vision brand will be appended to the definition of the specific business activity of each show:
Expofil becomes Première Vision Yarns (the show of yarns and fibres);
Première Vision becomes Première Vision Fabrics (the world's premier fabric show);
Cuir à Paris becomes Première Vision Leather (the show for experts in leather and fur);
Indigo becomes Première Vision Designs (le salon du dessin et de la création textile);
Modamont becomes Première Vision Accessories (the international show of accessories and components for fashion and design);
ZOOM becomes Première Vision Manufacturing (the show specialised in fashion manufacturing).
Strong international appeal
With this new brand policy, Première Vision aims to strengthen the international appeal of the offer from each of the business activities and shows and help make visits more efficient by optimising visitor traffic between the different shows.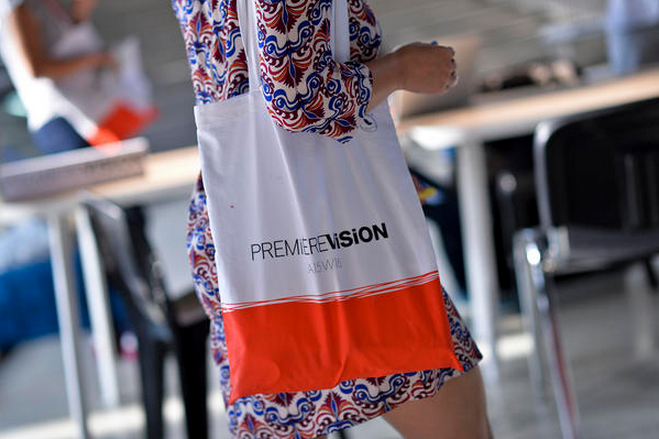 The trade fair organiser also hopes to enrich the fashion offer so it becomes more global and inter-related, extend the Première Vision demand for quality in terms of organisation and service to all six shows and streamline the readability of the Première Vision brands.
Visible effects
Enjoying greater freedom of action and an improved communications programme, the six shows are expected to increase their international visibility and enhance and preserve the differences and particularities of each business-activity through better-coordinated targeted operations at the service of each show.
One of the first visible effects of this new brand policy and the reorganisation of the shows' communications channels will take place this November with the redesign of the websites of all six shows. They will be merged into a single website dedicated to Première Vision Paris.