14th September 2015, Paris
Première Vision Paris revamps fashion information
For over 40 years, Première Vision has been recognised for the quality and exclusivity of the fashion information it provides to the global fashion industry.
The next edition of Première Vision Paris will take place from 15-17 September at the Parc des Expositions de Paris-Nord Villepinte, providing an opportunity for visitors to discover the concrete changes implemented by organisers.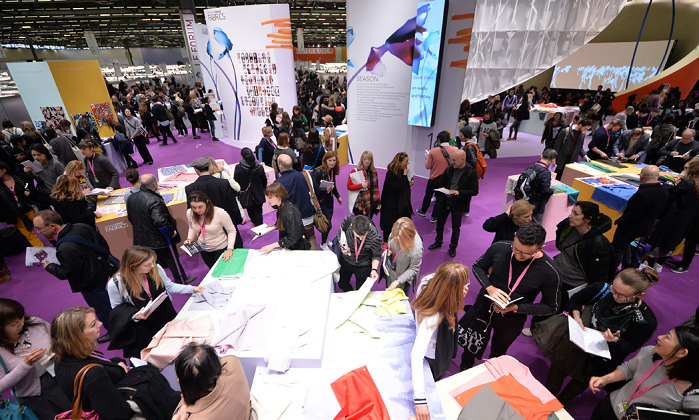 Developments, synergies and a cross-sectoral approach, adapted to newly revamped fashion information are designed to better serve international buyers. The show will feature updated and newly adapted tools, redesigned informational forums, fashion seminars specifically developed by the Première Vision teams and more.
Season Opener
Première Vision gives shape to the first Season Opener through a series of six videos. These creative, inspirational and instructional videos were produced by the Première Vision fashion team who, along with readying the images and visual presentation of the season's inspiration, also speak about the first flavours and highlights of the autumn winter 2016-17 season.
Fully available on the Première Vision website from mid-June, these videos add to the promotional events and information provided to Première Vision Paris visitors. A video taking a general approach, cutting across all Première Vision Paris business activities, decodes and summarises the season.
The other five videos address fashion information for each of the show's business specialities, evoking the first colour and material highlights for yarns and fibres, fabrics, leathers, textile designs and accessories.
New shared digital colour range
Of all the fashion information tools created each season by the fashion teams of the Première Vision shows, the colour ranges are among the most emblematic. As of September, in the spirit of the multiple and intersecting activities of the six shows, and to adapt its tools to the needs of global fashion players, the fabric (Première Vision Fabrics) and accessory (Première Vision Accessories) colour ranges are featuring new changes.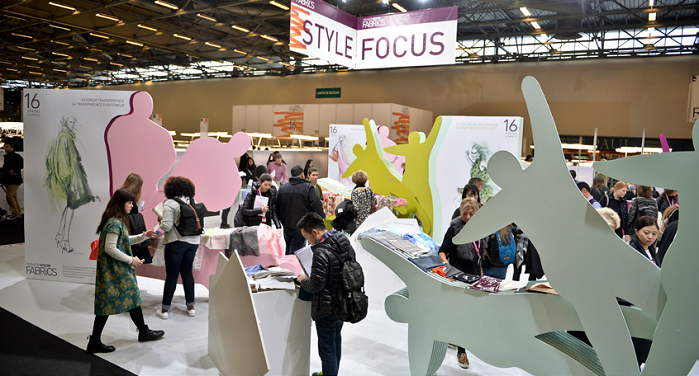 Physically, first of all, the Première Vision Fabrics colour range is now made of fabric rather than paper. But beyond the higher-quality material, its real evolution lies in its digitization. In addition to the poster and fabric colour card, a new digital tool (supplied via USB stick and downloadable to colour lab and creative software) has been developed, forging a direct link between creative and industrial teams.
A tool combining efficiency and creativity, it now allows industry brands, designers and manufacturers to render drawings into prints, jacquards, colour-wovens, plains, harmonies and silhouettes for autumn winter 2016-17 with total colour accuracy and an increased speed of execution and quality.
Shoe focus
Première Vision Accessories and Première Vision Leather Première Vision is launching a new space in September, one entirely dedicated to technical components for shoes, at Première Vision Accessories. The space links the specific offer of technical components for footwear at Première Vision Accessories (heels, welts, soles..) and that of Première Vision Leather (leather, textiles for accessories...)
At the heart of this new space, a new cutting-edge fashion information area – the Shoe Focus forum – was developed in line with the overall theme of the season, and was jointly created by the fashion teams from both shows.
In complement to Première Vision Leather, this cross-disciplinary fashion information forum showcases technical elements and components, ornaments and both leather and fashion material preferences for footwear, lending an exclusive and pertinent outlook to seasonal trends and footwear manufacturing secrets for autumn winter 2016-17.
This article is also appears in...