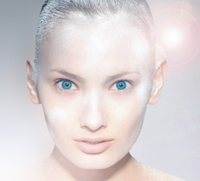 A new Première Vision Prize is set to join the Hyères Festival. As of the 2011 edition, the 'World's Premier Fabric Show' will lend its name to one of the two prizes awarded during the Fashion Competition of the renowned Hyères International Festival of Fashion and Photography.
"Première Vision provides a window onto the most creative and innovative fabrics in the world, and thus was quite naturally drawn to this event, which provides an early impetus to young designers. In addition, Première Vision has always shown a particular interest in young talents and emerging brands, both key to fashion's constant renewal, during its show," a spokesperson for Première Vision said today, adding:
"The partnership with the Hyères Festival is part of this ongoing support for the young designers who will give birth to tomorrow's fashions. Première Vision, whose vocation is to further contacts between professionals in this most creative of fields, is fully committed to this operation."
The Première Vision Prize will be accompanied, early on, by a special welcome for the 10 finalists at the February show (8-10 February 2011). Later in the year, its support will include collaboration with the prize-winner, whose work will be showcased at the September show (20-22 September 2011).
Beyond Première Vision itself, the winner will also be able to take advantage of the unique showcase provided by Première Vision Pluriel. For example, in terms of accessories, so essential to today's fashion collections, the winner will enjoy a privileged contact with the ModAmont exhibitors.
Founded in 1986 by Jean-Pierre Blanc, its director, the Hyères International Festival of Fashion and Photography was created to spotlight young promising artists in the fields of fashion and photography. Each year, the Festival introduces ten fashion designers and as many photographers, selected for the two competitions by a prestigious jury of international industry professionals.
According to Première Vision, numerous talents revealed in the past by the Festival's Fashion Competition include Viktor & Rolf, Gaspard Yurkievich, Sébastien Meunier, Christian Wijnants, Alexandre Matthieu, Stéphanie Coudert, Richard René, Swash, C Neeon, Matthew Cunnington, Romain Kremer and Felipe Oliveira Baptista.
The Hyères Festival is held at the Villa Noailles, built in the 1920s by Robert Mallet-Stevens. Each year, alongside the competition, it provides a venue for meetings, discussions and exhibitions exploring the permeability between photography, fashion, design and architecture. The Hyères 2011 Festival (26th edition) will be held from 29 April to 2 May. Further information is available at www.villanoailles-hyeres.com
This article is also appears in...