18th May 2011, Port Louis
Profits slide at Ciel Textiles on strong rupee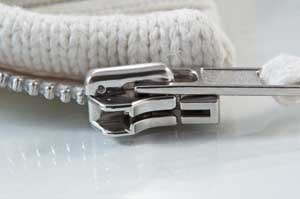 According to a Reuters report yesterday, Mauritius clothing group Ciel Textiles has posted a 38% slump in its nine-month pre-tax profits. The company blamed a strong rupee and warned about the currency's impact on its future profitability.
The company, which is a supplier to European clothing retailers Marks & Spencer, Next and Zara, said that pre-tax profit had dropped to 110.5 million rupees ($4 million) in the three quarters through to March 2011.
Listed on Mauritius' secondary Development and Enterprise Market, Ciel Textiles said earnings per share dropped to 0.93 rupees from 1.04 rupees a year earlier. The company said increasing borrowing costs coupled with inflationary pressures on wages, energy and commodities are likely to have an adverse impact on competitiveness.
Strong order book
"Although our order books are good and profitable, there is however a real threat of further reduction in margins and profitability should the Mauritian rupee continue to appreciate," Ciel Textiles told Reuters.
Ciel Textile which employs 17,363 people in textiles in the region is a leading manufacturer in the African Sub-Saharan Region and is said to be largest Woolmark knitwear supplier in the world.
One stop shop
The group operates as a regional one-stop shop, with vertical integration from spinning to finished products, offering complete apparel solutions for men's, ladies and childrenswear.
The group has operational units in Mauritius, Madagascar and India, and continues its efforts to compete with European manufacturers moving towards the up-market. This strategy, Ciel says, involves investing in the latest technology, broadening its product range and the reinforcement the human resources of the group.
The group has 8 business units: knitwear, knits, shirts, bottoms, spinning, weaving, dyeing and retail. Through its retail unit, CieI commercialises the brand Harris Wilson and Floreal Boutiques.
In garment manufacture, Ciel owns the well known Floreal Knitwear which has knitwear operations in Mauritius, Madagascar, China and Bangladesh and Tropic Knits which has circular knitting plants in Mauritius and leisurewear making up units in Madagascar.
In fabrics and yarns the Ciel group owns Consolidated Dyeing & Fabrics which knits fabrics in Mauritius and Ferney Spinning Mills which spins carded yarn for knitwear and weaving in Mauritius.
Source: Reuters
Further reading
Mauritius textile sector to recover in 2011
Ciel Textiles H1 profits hit by cotton prices
This article is also appears in...