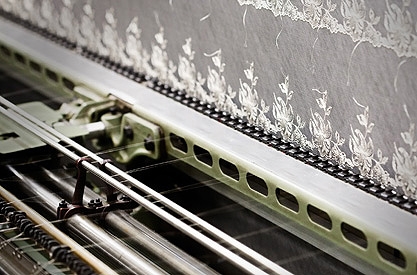 Latvian based fabric manufacturer Lauma Fabrics has reported a growth in the company's profit in 2015, which constituted EUR 1.541 million, an increase of 50.2%, compared to EUR 1,026 million in 2014.
The company also recorded a decrease in turnover, which constituted EUR 29.2 million in 2015, a drop of 24%, compared to the previous year. In 2014, turnover was 38.7 million.
The company's management reported that EUR 1.76 million were invested in new equipment and technologies last year. Lauma Fabrics now plans to generate EUR 32.73 million in turnover this year with planned investments of EUR 806,000, the company reports.
Expansion
The Latvian firm is one of the leading manufacturers of lace, elastic knitted fabric and ribbons in Europe. Its key sales markets are Belarus, Baltic countries, Ukraine, Poland, Russia, and France.
In 2014 the company acquired 100% of shares in German textile company Elastic Textile Europe, in order to expand into markets of western countries. Lauma Fabrics also acquired 51% stake in Elastic Textile Europe's associated company Elastic & Weskott. As a result, a new company, LE Textile, has been established.
The German company specialises in production of rich, soft and modern fabrics used for the making of sports and shaping underwear. The company supplies its elastic brand products to leading lingerie producers in Europe.
Lauma Fabrics
Founded in 2005, the company produces a wide range of rigid and elastic lace, various types of elastic and rigid knitwear, as well as medical products – bands and bandages. The wide product range of the company is supplemented by the services of textile material thermal processing – moulding.
Lauma Fabrics belongs to Myrtyle Ventures Limited, a company registered in Cyprus. Last year, Lauma Fabrics employed 422 people, compared to 530 employees in 2014.
This article is also appears in...