Paid content
Fibres/​Yarns
Quality control in yarn production with DNA traceability
Hong Kong based UPW partners with innovative Swiss-based traceability provider Haelixa.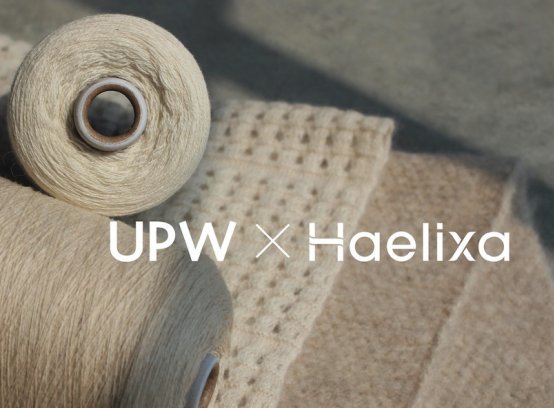 9th June 2022
Knitting Industry
| Hong Kong & Switzerland
UPW, the luxury design-led and sustainable yarn manufacturing company based in Hong Kong, has announced its commitment to tracing its entire stock service yarn collection, with the innovative Swiss-based traceability provider Haelixa. The partnership began in 2021 by marking and tracing UPW's entire Fall and Winter collection and will continue with all upcoming yarns.
UPW puts emphasis on social responsibility, with a true commitment to environmental protection and sustainability throughout the production process. Its success is due to its diligence in collaborative efforts with innovative companies that provide sustainable solutions and materials.
The importance of traceability for UPW is to ensure to customers the quality and sustainability of materials being sourced and to create transparency in the supply chain. With the traceability obtained by the disruptive Swiss technology, UPW provides its clients with a higher level of quality control and assurance of yarn products - a clear competitive advantage.
As the Haelixa's marker is safely embedded into the material itself and cannot be removed or modified, it leaves no doubt about the identity of the product which is carried along the supply chain.
Marking and tracing yarn - the process
The fibres are marked at the dyeing and spinning facilities of UPW in Dongguan with a DNA-based marker that is specifically developed for UPW. The marker is applied as a liquid formulation through spraying. The formulation is not visible to the naked eye and does not affect the quality or product properties in any shape or form. It is also harmless for humans and the environment, GMO-free, vegan, GOTS and Oekotex Standard 100 compliant. These are all important factors for UPW to ensure the highest quality and safety standards for its products.
To prove and support claims, swatches from the finished product undergo a simple DNA test to verify and authenticate them. The blind verification test provides forensic, undeniable proof that the product is a high-quality UPW yarn dyed and spun in Dongguan. The basis of the verification test is a 'key-lock system', meaning that the DNA sequence is needed to be known to be read out, making it impossible to replicate and/or to be used in an unauthorized way.
Brands can further confirm the results and communicate them to end consumers by requesting an exclusive UPW x Haelixa hangtag to show that a UPW certified mill responsibly produces the knitwear.
Value of collaboration in transparency
For both Haelixa and UPW, ensuring sustainability and quality is at their core. The collaborative efforts between the two have proven that traceability in the supply chain can be easily integrated, scalable and effective.
"Traceability is essential to ensuring sustainability claims in the textile supply chain. We at Haelixa are proud to be in partnership with UPW, as they assure that their products meet high ethical and environmental protection standards. The Haelixa traceability solution is implemented across the complete ECO PLUS collection (75 different blends) allowing UPW's customers to verify the product's origin and integrity at any point of the value chain. This collaboration is a milestone to scaling traceability to every sustainable fibre," comments Gediminas Mikutis, Co-Founder and CTO at Haelixa.
Traceability and transparency is not just a buzzword to be passed around, but a currency to shift to a more sustainable supply chain and industry. Brands and retailers are under increasing pressure from consumers and regulators to create transparency in their supply chains and to substantiate production claims. UPW and Haelixa allow them to rely on a future-proofed supply chain and verify that their products are quality items, spun with integrity, and based on responsibly sourced natural fibres.
UPW offers its customers sustainably sourced and environmentally friendly yarn products, ranging from cashmere, wool, and yak, and several blends which are traceable and supported by several standards (such as The Good Cashmere Company and RWS).
In advocacy for sustainable practices in the industry, UPW invites international players and voices to Florence from June 28- July 1st, 2022, to discuss their traceability journey in yarn productions and to witness their Fall Winter 2023 collection launch. The 4-day program will include presentations and live panel Q&A discussions with UPW, their fibre partners, and WGSN, including a presentation on the success story with Haelixa on the 29th of June. In addition to the presentations, an apero will take place where the attendees and partners can come together and discuss further opportunities for change.
Registrations for the event are now open; please inquire to BOTH contacts below for an invitation and further information.
Event details
UPW Fall Winter 2023 Collection Launch
28th of June to 1st of July 2022
Place: 25hours Hotel Piazza San Paolino
Piazza di S. Paolino, 1, 50123 Firenze FI, Italy
Contact: [email protected], [email protected]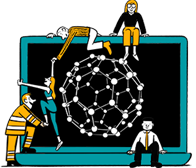 Business intelligence for the fibre, textiles and apparel industries: technologies, innovations, markets, investments, trade policy, sourcing, strategy...
Find out more