Dyeing/​Finishing/​Printing
Quality finishing assured for polyester warp knits with Monforts Montex 6500
New German company is running 24 hours a day to meet digital printing demand with purpose-ordered Monforts Montex 6500 stenter.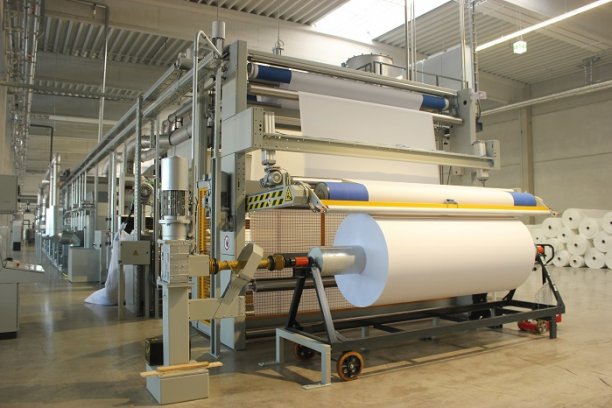 22nd February 2017
Knitting Industry
| Mönchengladbach
The rapid growth in digitally-printed banners and hoardings demands a new standard in pure white, 100% clean and fault-free textile substrates. In response to this demand, a new company, GtA (Gesellschaft für textile Ausrüstung) has been formed and has erected a purpose-built plant on a greenfield site in Neresheim, Germany.
The plant has been equipped with a fully-automated 72-metre-long installation comprising a washing machine integrated with a 3.6 metre wide Monforts Montex 6500 stenter. The seven-chamber Montex stenter, purpose-built at Monforts Austrian production facility, is equipped with a horizontal chain, a padder and an integrated weft straightener.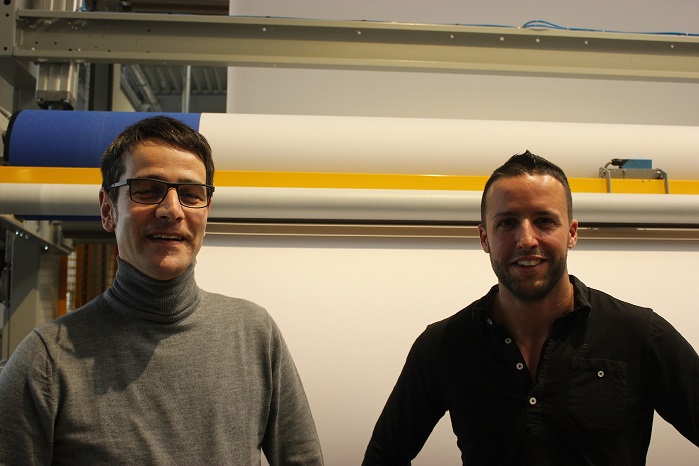 "I have worked with other stenter manufacturers in the past, but we opted for Monforts technology and the company's excellent service we have received," said Managing Director Andreas Niess.
Georg and Otto Friedrich
With two production plants in Germany and headquartered at Gross-Zimmern, close to Frankfurt, Georg and Otto Friedrich has a monthly production of more than 450 tonnes of warp knits – the equivalent of around six million metres – for a range of end-use applications, including garments, automotive interiors and technical textiles, in addition to digital printing substrates.
It is for digital printing, however, in addition to certain interior fabrics, which are washed and treated at the Neresheim plant, that GtA has been established.
Production
GtA started production in February 2016 and for the first five months ran a single eight-hour shift. In July last year this was increased to two eight-hour shifts daily and since January this year, the company has been operating a three-shift system 24 hours a day.
GtA is being run by a seasoned team of textile professionals led by Managing Director Andreas Niess, with the backing of Georg and Otto Friedrich – one of the largest manufacturers of warp knitted textiles in Europe.
One of the biggest projects the company has been involved with Georg and Otto Friedrich to date was the supply of around 14,000 metres of digitally-printed materials for the flags and banners of the Olympic Games in Rio Janeiro.
Quality finishing
The substrates of choice for digital printing are 100% polyester warp knits, which have extremely smooth surfaces. This is becoming increasingly critical due to the general move away from PVC coatings. In addition, they are resilient and allow excellent take-up of inks, and vibrant colours and clear and precise images to be achieved with digital printing techniques. The knitted construction also has the advantage of elasticity, which is a plus in terms of flexibility for installers.
The raw fabrics to be finished are supplied by Georg and Otto Friedrich to GtA in weights of 50-350 gsm in rolls of up to 600 kg or 1800 metres. Depending on the fabric weight, GtA is running the stenter at speeds of between 20-50 metres an hour at an average temperature of 200ºC.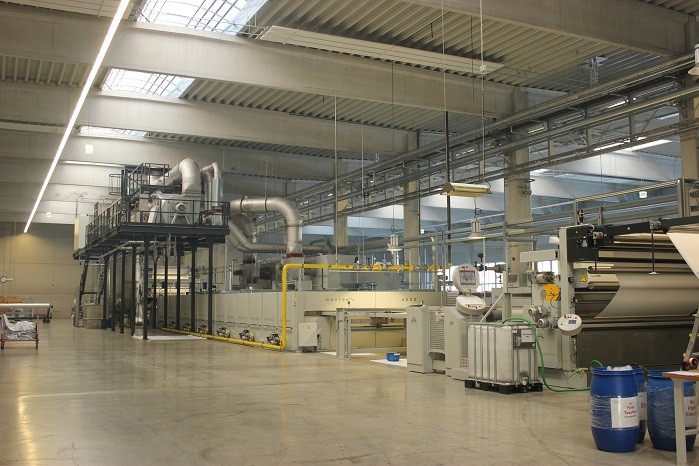 The entire finishing line is controlled by an EVA quality inspection and control system, which analyses every square metre of fabric to ensure uniform and blemish-free production.
Monforts air-to-air heat recovery system
Another distinctive feature of the line is the proprietary addition to the Monforts air-to-air heat recovery system, which is now standard with Montex stenters. The GtA line is also configured for air-to-water heating to save considerable energy in washing operations.
The complete demand for hot water is generated by the heat exchanger which also ensures surplus water for heating the building and the roof. In addition, GtA has purpose-designed the automatic chemical mixing and dosing system that feeds to the padder for the seven key treatments that are carried out on the fabrics through the stenter.
Also fully automatic, are the roll inspection tables after the winder and a robotised cutting and packaging system, which converts the master rolls down to 75,100, 200 or 300 metre packages to be despatched back to Georg and Otto Friedrich and its many distributors and partners ready to be printed.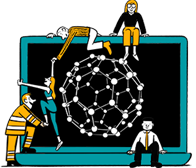 Business intelligence for the fibre, textiles and apparel industries: technologies, innovations, markets, investments, trade policy, sourcing, strategy...
Find out more