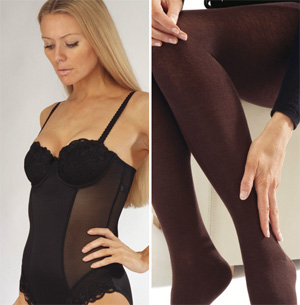 According to media reports, UK headquartered Quantum Clothing Group Ltd has been acquired by Japanese trading company Itochu. Quantum, which was created as a management buyout from Coats Viyella in 2000, employs around 5000 people worldwide and has factories producing hosiery and intimate apparel in Sri Lanka, India and Cambodia.
Until fairly recently the Nottinghamshire based company also had a UK knitwear operation with a large state-of-the-art Shima Seiki Wholegarment capability.
According to just-style.com, Quantum, which is a supplier to Marks and Spencer, will continue to be run out of the UK and Nigel Lugg will become chairman and group chief executive. The existing management team will remain in place.
"We are delighted to be able to welcome Quantum to the group. It further strengthens our links with Marks and Spencer, and will give us access to Quantum's world class manufacturing units," Lugg told the apparel industry daily news site..
Coats Viyella had been one of the UK's leading textile businesses with retail (Jaeger), Thread (Coats) and manufacturing (CV Clothing) businesses. Management, headed by Mike Shotton (Chairman), bought-out the manufacturing business which at the time included many UK manufacturing sites and a fledgling overseas manufacturing business.
After a fast traumatic and dramatic restructuring programme in the UK, the business has evolved and grown into a £110m turnover operation.
The company took its UK manufacturing skills, exported its knowledge and now has owned production in Sri Lanka, India and Cambodia with joint ventures in China and sourcing in Vietnam, Indonesia and Bangladesh.
Today all the business's UK operations including warehousing, design, development, commercial and finance operate from one main site in Nottinghamshire and a small office in Northern Ireland.
Source: just-style.com
This article is also appears in...