Quantum Clothing Group is closing a hosiery factory that once employed 1,000 people after 10 years in operation in County Tyrone in Northern Ireland. Discussions over jobs at the old Adria factory, which was once owned by Charnos, are said to be continuing, with potential for five Northern Ireland positions to move to Nottingham, where operations are being consolidated, the Belfast Telegraph reported yesterday.
Quantum Clothing Group, which is owned by Japan's Itochu Corporation, took over the remnants of the Adria hosiery company in 2004, which in its heyday had bases in Londonderry, Newry and Strabane employing 1400 people. The loss of the 14 jobs comes as Strabane District Council issued a letter to the Secretary of State asking that an enterprise zone earmarked for creation in Coleraine is extended to include Strabane, the reports said.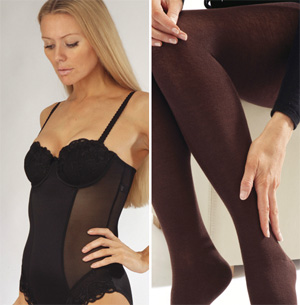 Local councillor Patsy Kelly told the newspaper that the loss of even 14 jobs will have a significant impact on Strabane.
He added: "First and foremost, our thoughts are with those employees who are dealing with what has become an all too frequent experience for many people in this town, the shock of losing a job and the fear of what it may bring. One job lost in Strabane is one too many; 14 is very hard to take for a regional town.
"Strabane people have been talking about recent jobs announcements highlighted in the media and, although these are very much welcomed, and good luck to those who attain them, there is a palpable feeling here and in the greater west that this area is being overlooked.
"The Executive really needs to look at ways to increase job numbers in border areas and the west, be that through the decentralisation of public sector jobs, increased tourism ventures, more investment in the agri-food sector or diverting capital spend towards building projects which are ready to proceed, including social housing."
Quantum's main client is Marks & Spencer, which it supplies with shirts, underwear and lingerie, and operates manufacturing bases in Sri Lanka, India, Cambodia and other countries with low labour costs.
A spokesman for Quantum Clothing said the company was looking at ways in which it can support the employees, including the possibility of five jobs relocating to Nottingham.
He explained: "Discussions are currently taking place regarding these jobs and additional support that can be provided to the employees who are unable to relocate to Nottingham."
This article is also appears in...