Warp Knitting/​Crochet
React collection for AW2022 activewear
Leading Italian warp knitted fabrics producer Eurojersey has launched its latest Sensitive Fabrics activewear collection.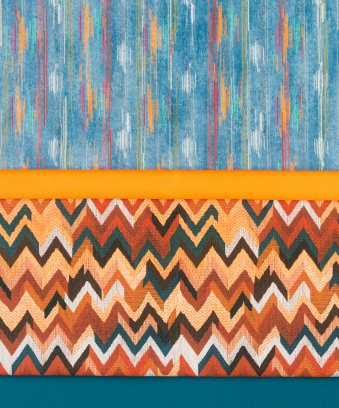 29th April 2021
Knitting Industry
| Milan
Every sport requires an accurate selection of garments defined by new colour and print concepts, says knitted fabrics maker Eurojersey. React, the company's new AW 2022 Activewear collection of Sensitive Fabrics aims to develop the capacity to enhance key aspects of the athletes' performance and talent to ensure maximum results. Innovation placed at the service of an energizing fit, interpreted by materials that guarantee the ultimate workout and competitive experience, the company says.
"Sensitive Fabrics, which are perfect for training and muscle toning in all sports, combine an incomparable performance with flexibility and protection. They sculpt the silhouette and adequately support the muscle tissue, while providing lightness and calibrated compression," adds Eurojersey.
"Comfortable, adaptable, breathable and endowed with 50+ UV ray protection, they guarantee an impeccable fit with perfect shape retention even after frequent washing and use. These easy care, long-lasting fabrics also offer insurmountably rapid drying times.
With their ultra-flat surface and elevated elastic memory, Sensitive Fabrics provide the perfect solution for sports garments requiring the most innovative treatments to make them weather-proof in all conditions."
Among the novelties of this collection, Eurojersey is presenting Sensitive Fabrics bonded with special wind-proof coatings and bicoloured solutions in which Sensitive Fabrics are bonded with fleece and water-repellent membranes with waterproof properties. Eurojersey explains the collection in detail:
FOCUS TRENDS
Running
It is widely known that physical exercise provides the organism with multiple benefits and positive effects, a sort of sports therapy that invites us to take care of ourselves in order to keep in good shape and work off the accumulation of everyday stress. Running enthusiasts tackle anxiety and the effects of a sedentary lifestyle by changing into their running shoes and sports apparel embellished by a vast selection of patterns and colours. This is how Sensitive Fabrics dresses all top performance experiences, with the greatest freedom and an explosion of vitamin-packed colours. Such a concentration of energy heightens the sense of motivation, and the addition of colours and prints borrowed from asphalt surfaces and multicoloured gravel take sport to a higher level of enjoyment.
Fitness
A new formula of femininity add a trend-setting look to fitness outfits, with a view to making any time of the day the right time for wellness, whenever you happen to see yourself in the mirror and find a good reason to take care of your body, mood and self-confidence. Sensitive Fabrics help find the right motivation and express the necessary energy with a variegated and highly feminine colour palette, interpreted in shades ranging from bright yellow to deep plum, combined with new melange tones. A daily work-out session with fabrics that restore a glow to the complexion, reshape the body and adapt to each movement thanks to their unique elasticity and fit.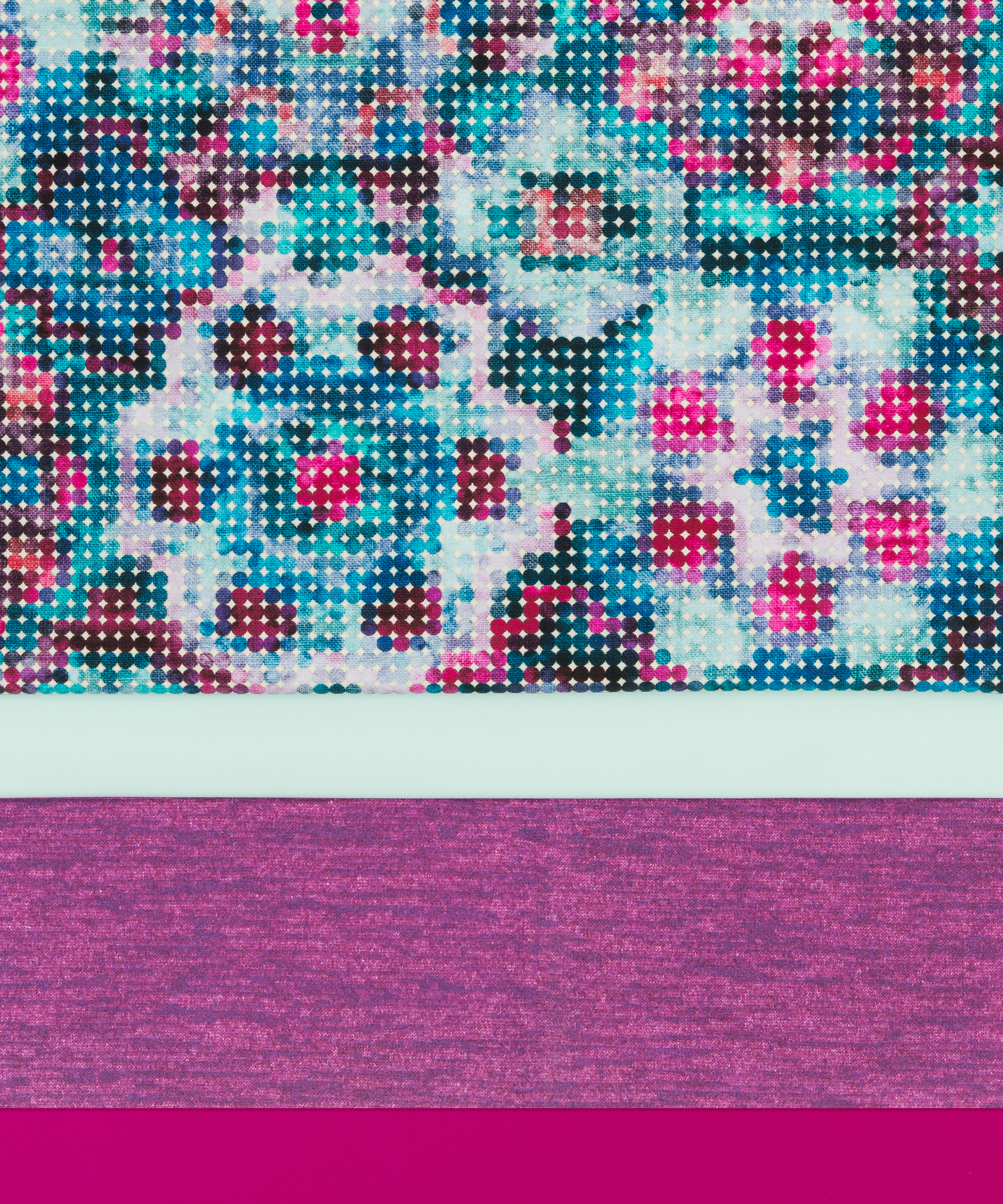 Home Workout
Working from home, digitalized social relations and work-out sessions: gym wear is the hero of our times. Athflow, the new sporty-chic trend, has successfully caught on as part of a fashion that is free, casual, relaxed, alternative and elegant, all combined in one look. Professional when on a call, yet sufficiently elastic for the yoga mat and comfortable for lounging on the sofa. A sportswear interpretation that goes beyond the gym to contaminate other social occasions, dedicated to a practical lifestyle, without having to compromise anything in terms of fashion. Neutral colours encounter Sensitive Fabrics, enhanced by shades borrowed from concrete in various tones of grey, which team up beautifully with dusty pink. Illuminated by the athletic orange to give every garment a touch of uniqueness and glamour.
Urban & Outdoor Mobility
A formal elegance interprets a topic that moves between safety and garments intended for all types of weather conditions. An eco-friendly transition in favour of a soft micro-mobility such as e-bikes or other devices is radically changing our urban travel habits. The result is a more responsible approach entailing new safety requirements, whether you use a crossover vehicle or a bicycle, for travelling to the office or going to the gym. Thanks to their special treatments and finishes, Sensitive® Fabrics contribute to providing the safety and eco-design required by all wearers. Urban colours and micro geometric prints combine with various metallic interpretations, endowed with a fashionable touch in muted shades of green and blue.
Watch the React Activewear AW 2022 video...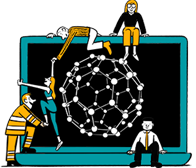 Business intelligence for the fibre, textiles and apparel industries: technologies, innovations, markets, investments, trade policy, sourcing, strategy...
Find out more