Fibres/​Yarns
Recycled Yarns. Engineered to be Different
Research shows it's not just about recycling post-consumer waste. Behind every mound of post-consumer waste is a mountain of pre-consumer waste. And Unifi uses both to make Repreve. Recycled Yarns. Made earth-friendlier Unifi, Inc. (NYSE: UFI) uses post-consumer waste, but they also utilize their own pre-consumer waste in the production of Repreve, doing more as a manufacturer to help conserve natural resources. Repreve offsets the need to reproduce virgin polyester. For every 1 lb. of Repreve

30th March 2008
Knitting Industry
|
Research shows it's not just about recycling post-consumer waste. Behind every mound of post-consumer waste is a mountain of pre-consumer waste. And Unifi uses both to make Repreve.
Recycled Yarns. Made earth-friendlier
Unifi, Inc. (NYSE: UFI) uses post-consumer waste, but they also utilize their own pre-consumer waste in the production of Repreve, doing more as a manufacturer to help conserve natural resources. Repreve offsets the need to reproduce virgin polyester. For every 1 lb. of Repreve yarn, the equivalent to 0.5 gallons of gasoline is conserved.
Recycled Yarns. Made better
Unifi has engineered a yarn that adheres to the same first quality standards as Unifi's virgin polyester. The 100% recycled content of Repreve is now certified by Scientific Certification Systems, Inc. (SCS), a leading third-party provider of certification, auditing and testing services, and standards.
Recycled Yarns. Made easier
Repreve is the recycled product you can use the same as virgin polyester, with the same performance. And now, Unifi has made Repreve available worldwide- the perfect solution for customers using split or balanced sourcing strategies, to maintain program quality and consistency no matter where a product is manufactured.
Recycled Yarns. Made to perform
As part of Unifi's aio (all-in-one performance) yarn family, Unifi can permanently engineer the benefits of Sorbtek moisture management and/or Reflexx performance stretch within Repreve, resulting in a 100% recycled yarn with permanent performance. Repreve® is flexible so you can use it as 100% or in combination with other fibers.
UNIFI is a diversified producer and processor of multi-filament polyester and nylon textured yarns and related raw materials. The company adds value to the supply chain and enhances consumer demand for its products through the development and introduction of branded yarns that provide unique performance, comfort and aesthetic advantages. Key Unifi brands include, but are not limited to: aio – all-in-one performance yarns, Sorbtek, A.M.Y., Mynx UV, Reflexx, Repreve, MicroVista and Satura. Unifi's yarns and brands are readily found in home furnishings, apparel, legwear and sewing thread, as well as industrial, automotive, military and medical applications.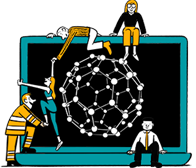 Business intelligence for the fibre, textiles and apparel industries: technologies, innovations, markets, investments, trade policy, sourcing, strategy...
Find out more