As we all know, crafts have seen a huge revival in the past few years. Old, forgotten and dying skills are being taught again and many people have started making and selling their work. Websites like Etsy, where small designers or hobbyists can set up an online shop and display their creations have become very popular.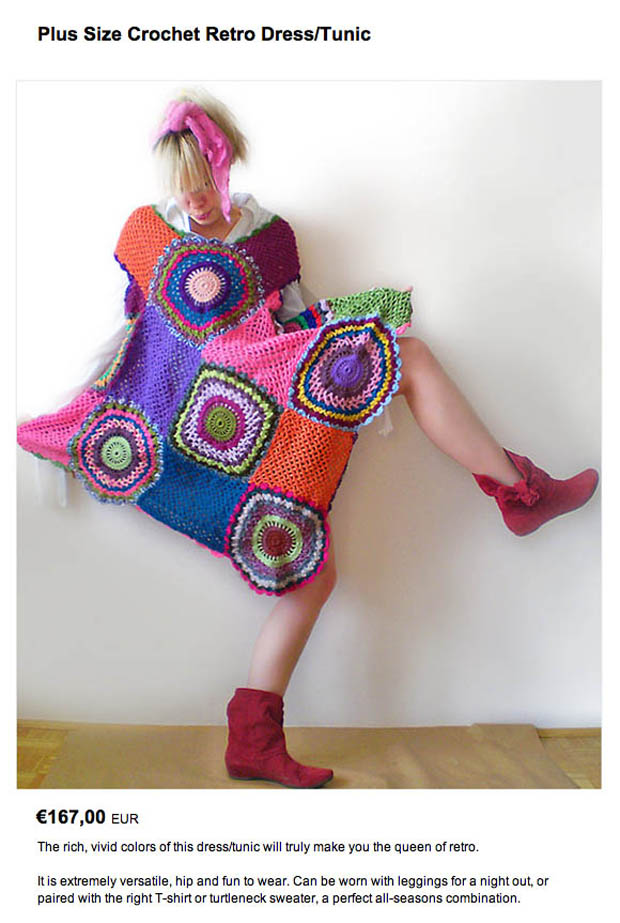 Unlike the high street, where shop windows are carefully designed by experts and the goods sold are meticulously selected, the Internet is still quite democratic in this respect and anyone, regardless of their training or their taste can create an online shop and sell (or at least try!) anything they like.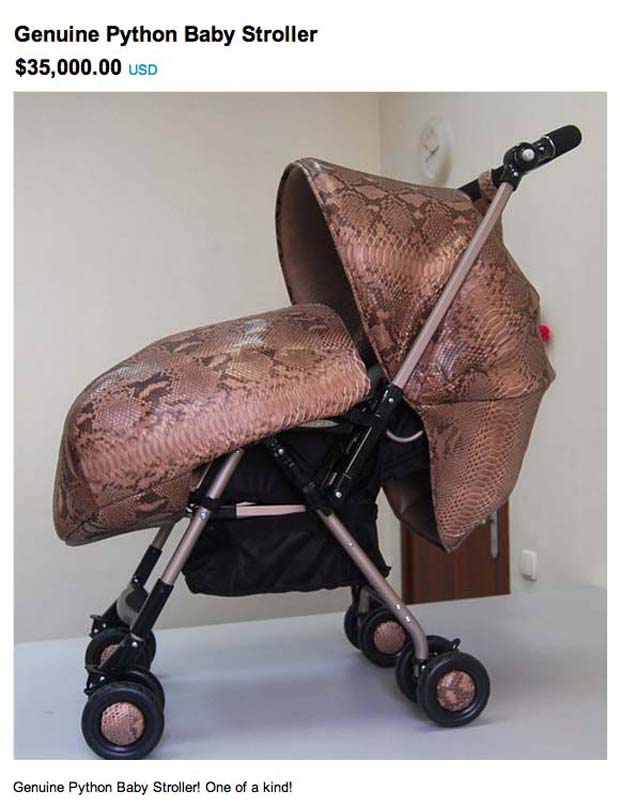 Regretsy is an amazing website that showcases a collection of Etsy disasters, lingerie knitted in mohair, unflattering dresses or bright green acrylic crochet shawls. The listings collected on Regretsy are all real, as far as I could see there was no fake. I love the idea of this website as it makes us question our idea of beauty and its many facets.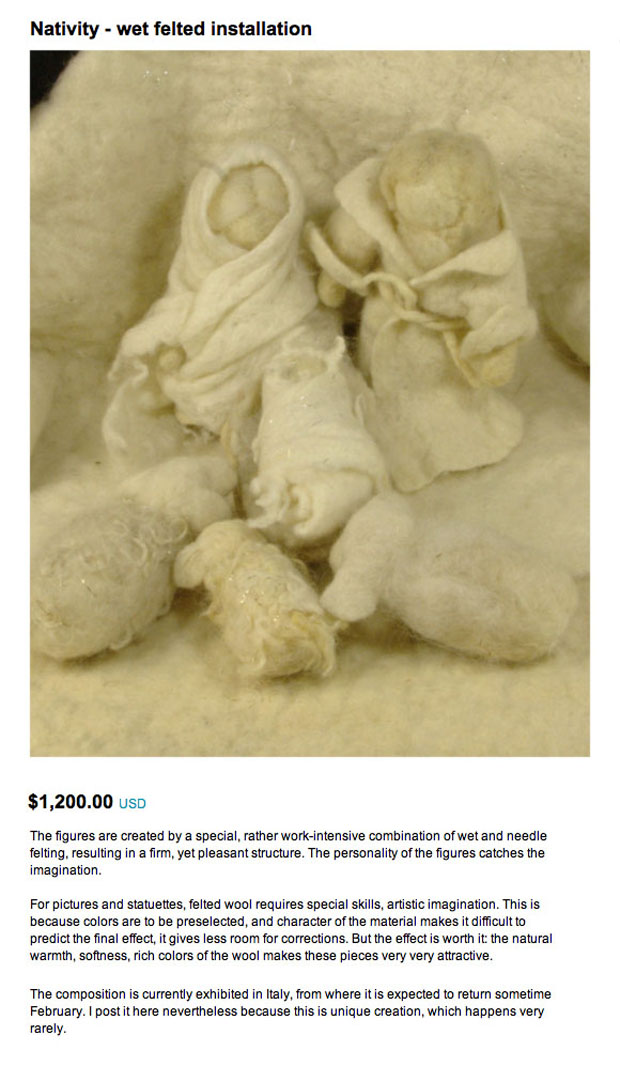 It is interesting that some of the work listed there is from students from design schools (and I actually liked some of it!) and people who use the website end up buying some of the items from Regretsy. So go on, have a look on www.regretsy.com! Scroll down on the main page and browse on the many categories on the right hand side of the page. You'll quickly get addicted to it like I have!
This article is also appears in...