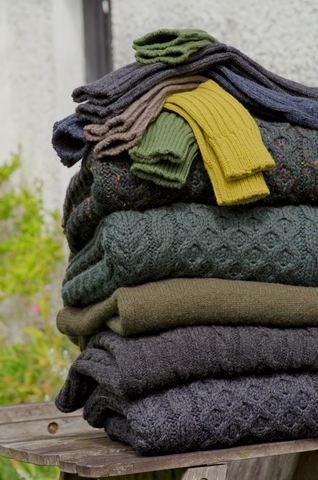 Over the last couple of years US apparel and textile manufacturing has been experiencing an upsurge due to the shift in global textile production trends affecting the costs of overseas contracts in countries like China, Turkey and Brazil. This process is being encouraged and supported by various programmes aiming to boost the US economy and create jobs for local towns and communities.
This month, The US Conference of Mayors (USCM), an official nonpartisan organisation, joined with American multinational retail corporation Walmart and the Walmart Foundation to launch the Second Awards Cycle of the Walmart US Manufacturing Innovation Fund, which focuses on innovation in textiles manufacturing.
"America's mayors are proud of the relationships that they have made with the private sector to bring jobs and economic growth to our cities since the Great Recession," said Tom Cochran, USCM CEO and Executive Director. "With this programme, Walmart, the Walmart Foundation, and the US Conference of Mayors reward the brightest ideas to fuel the resurgence of domestic manufacturing." Through this awards programme, nonprofit organisations and public universities can apply for grants of at least US$ 100,000 to help find solutions to challenges faced by companies that are growing US manufacturing.
Commitment to Made in US
In 2013, a major US marketer of hosiery and intimates products, the No nonsense legwear brand, part of the Kayser-Roth Corporation, also partnered with Walmart in an attempt to promote local growth, expand the Made in America programme, and support in-house manufacturing. The company, headquartered in Greensboro, NC, operates four plants in North Carolina and Tennessee and is said to produce 80% of its legwear products in the US.
The agreement is in line with Walmart's commitment to spend US$ 50 billion for more US products during the 2014-2023 period and its plans to create more jobs in America by revitalising US based manufacturing. However, according to the trade data published by the Journal of Commerce, Walmart continues to be the largest importer of goods to the US in 2014, for a third year in a row.
Some critics also say that Walmart played a significant part in driving jobs away from the US in a first place, by pressuring companies and clothing brands like Levi's to look overseas for a cost-effective solution to meet Walmart's demand for low prices.
Textile manufacturing in US
According to several market studies, the hosiery market in the US has been declining over the past few years, with revenue falling at an average annual rate of 6.3% for the five years prior to 2012. However, the year 2012 saw an increase in volume and current value sales of hosiery in the US by 1% and 2% respectively. Similar optimism was shared by the industry as a whole, where imports of textiles and clothing were up in terms of value and volume in 2013 and during January-October 2014, according to Textile Intelligence, an independent business and market analyst.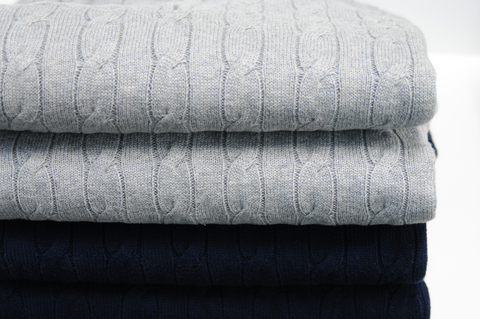 In a survey of American manufacturing companies by the US based Boston Consulting Group (BCG) conducted in April 2012, 37% of those with annual sales above US$ 1 billion said they were considering shifting production facilities from China to America. Of the biggest firms, with sales above US$ 10 billion, 48% identified themselves as reshorers. Higher Chinese labour costs were revealed as the most common reason. According to the International Labour Organisation, wages in Asia between 2000 and 2008 rose by more than 7% a year. Pay in advanced economies, on the other hand, increased by less than 1% a year for the same period, the McKinsey Global Institute reports.
BCG also predicted last week that products made in the US will be more affordable than Chinese products by 2018, as the low cost of China-made products will be reversed. According to the company, the gap between China and the USA in terms of production costs is getting smaller, due to China's rising wages, combined with higher transportation costs and the increased production efficiency of American companies. Li Yizhong, China's former Minister of Industry and Information Technology, said some enterprises are saving money by setting up textile factories in the US rather than in China.
"The US textile industry directly employed 499,500 workers in 2014. Additionally, for every one direct textile job, there are an additional three supported. On average textile jobs pay 143% more than apparel store workers and receive health care and pension benefits. The US textile industry is also very important because the US military relies on it to make over 8,000 different textile products per year to keep American soldiers safe," said a spokesperson of the National Council of Textile Organizations (NCTO), which represents the entire spectrum of the textile industry.
Highly automated industry
Textile manufacturing takes place mostly in highly automated factories, whilst apparel manufacturing is characterised by decentralised production networks that are coordinated by separate firms that control different activities. According to a report provided by the Congressional Research Service in 2014, many of the world's largest apparel retailing firms are headquartered in the US, but the country imports far more clothing than it makes domestically, due to overseas based manufacturing.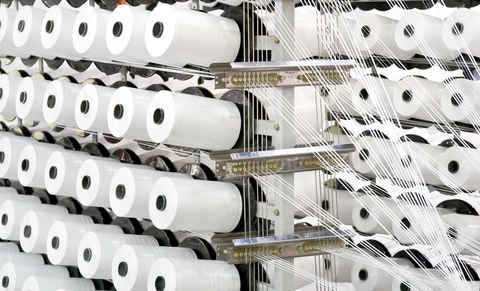 According to the US Census Bureau, the US textile industry invested US$ 18.9 billion in new plants and equipment from 2001-2012. Since then, several companies, including Gildan Activewear, leading branded clothing manufacturer, Parkdale Mills, manufacturer of spun yarns, Zagis USA, producer of yarns for knitting and weaving applications, and Chinese textile company Keer have announced plans to increase US production of yarns and various types of textiles by building new plants or expanding their existing facilities.
Unlike textile manufacturers, most US headquartered apparel companies have limited or no US manufacturing capabilities. Some manufacture through a combination of facilities they own and third-party arrangements, often with foreign factories, the Congressional Research Service reports. Others rely solely on agreements with third-party suppliers, mostly in Asia.
Making knitted goods at home
Making its products in the USA, the Vermont based hosiery company Solmate Socks has managed to survive though the recession. "Fifteen years ago, Marianne Wakerlin (my mother) founded Solmate Socks and searched for a knitting mill that could recreate her hand knit sock patterns. She found the right machines and right technicians at L&R Knitting (now Sunnyside Textiles). Most importantly however, she found a mill owner she could trust to respect her ideas and designs, Ron Brittain," said Randy Wakerlin, the current co-owner of both companies.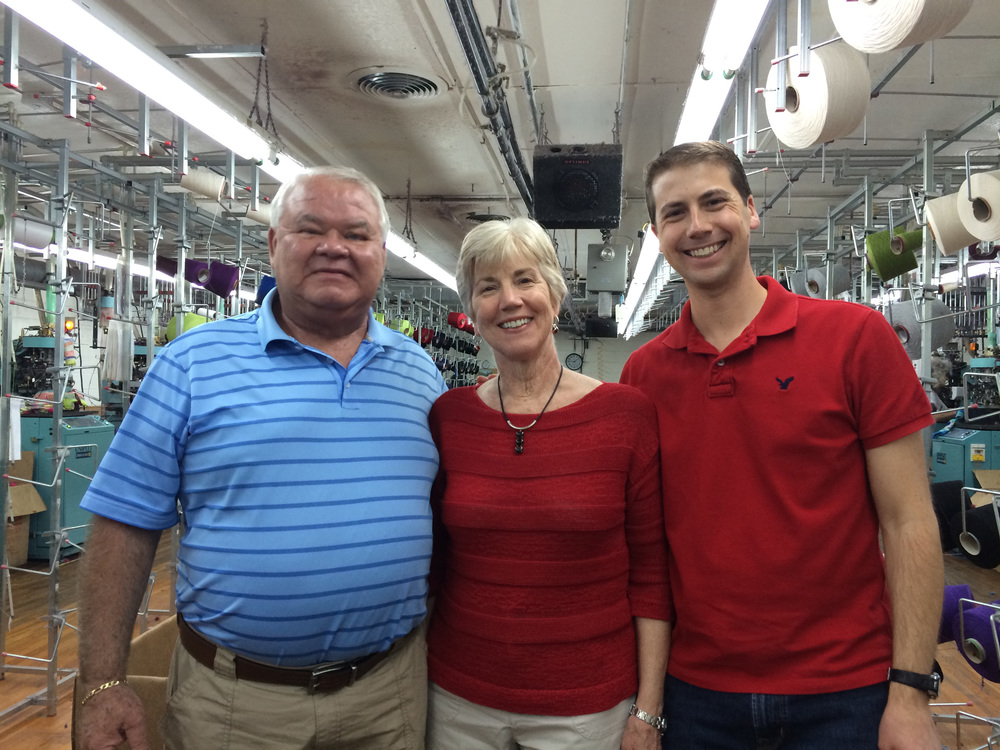 "As Solmate production grew and expanded into more products, the rest of the manufacturing sector in North Carolina faltered and collapsed. Nearly all the family owned knitting mills like L&R Knitting were closing their doors as all the business was going overseas."
According to Randy Wakerlin, it was the proximity that helped Solmate Socks to develop a successful business. The company's yarn supplier, knitting mill, and finishers were all based in the same region, making it possible to discuss ideas and issues face to face. Last year, Ron Brittain, the original owner of L&R Knitting, retired and sold the company to Randy Wakerlin and his wife.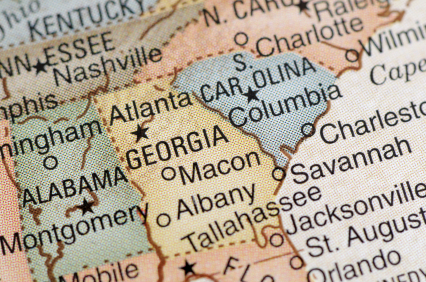 "We've found that there is a newfound interest in US manufacturing and currently are running all 35 of our knitting machines," he explained. "At this point our focus is on using the capabilities at Sunnyside Textiles to support Solmate Socks. We have already transformed the Sunnyside Textiles warehouse into a Solmate distribution centre and added an additional three employees going into the busy season to support the business."
Rebuilding American quality
One of the factories that was forced to close its doors by the end of the last century was Ohio Knitting Mills, of Cleveland, that made knitwear for the American middle class for almost seven decades. The company belonged to a family that had owned and operated it since founding it in 1927. The factory left a massive archive of its knit garments from the mid-1940s onward, which is now used by the company's new owner, Steven Tatar, who acquired the factory in 2013, as an inspiration for new knitwear business.
Steven Tatar and his team have put together a small, simple sewing factory in Cleveland to prototype and sample new sweater designs. It has found the few remaining knitting industry suppliers to provide the company with yarns, use their specialised knitting machines, and teach them how to design, knit, and sew garments. Last year the company issued an appeal for funding, struggling to stabilise financially and requiring support in order to afford equipment and materials.
"And it's worth pointing out that while our country is thankfully seeing a growing resurgence of the clothing making business within our borders, very few of these success stories are specifically making knitwear," explained Steven Tatar. "The Ohio Knitting Mills designs and produces sweaters from the very beginning by developing and dying yarns, designing the styles and the patterns to sew them, knitting the fabrics and doing all of our cutting, sewing, and finishing of the completed garments. In other words, we don't just design our clothing, we also design and produce the fabrics we make our clothing from."
Outlook
"We believe that countries and their citizens prosper based on the productive capacity of the country's ability to produce, thus the US should emphasize the importance of domestic manufacturing to the greatest degree possible," explained the NCTO spokesperson. "When retailers emphasize Made in America that means more production here in the US, which we believe translates into greater opportunities in investment and employment in the US textile sector, on top of that, we can ensure extremely high quality product entering the US market, which countries like China cannot do."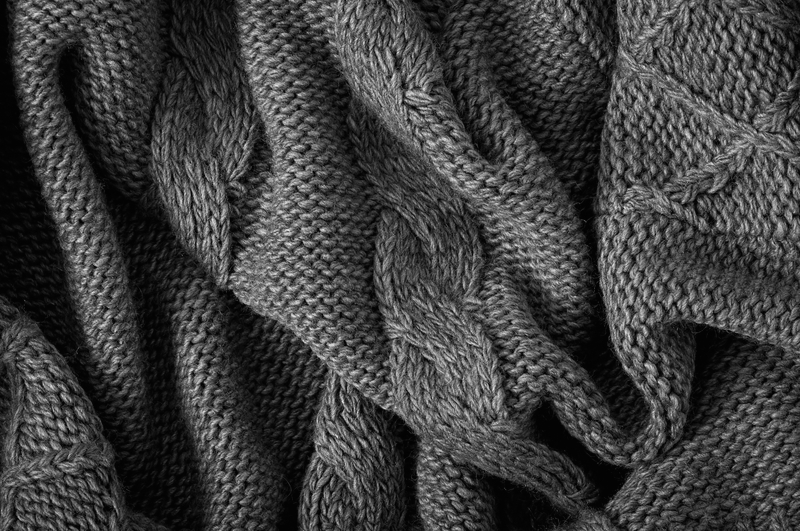 According to the NCTO, the country's higher environmental standards, workplace safety standards and a higher tax burden may prove it difficult for companies to commit to manufacturing at home. Noting that, the US textile industry is a proven competitor in even the toughest of circumstances, the Council reports. Even when competing against countries like China, the US is still the third largest exporter of textile products in the world.
Randy Wakerlin, who has never considered moving production overseas, believes allowing time is one of the most important requirements for the start-up companies planning setting up their manufacturing in US or for those considering re-shoring. "I think there's a lot of immediacy available today, if you order from Amazon you'll have your purchase the next day, and I think there's an expectation that manufacturing will be just as immediate," he said. "Yes, Sunnyside Textiles uses computer controlled knitting machines, and yes we can duplicate the same thing a million times, but the setup, programming, and operation of these machines are incredibly physical. We simply cannot turn around complicated samples in dozens of colours in the same day."
With more consumers now looking for the American quality, more clothing and knitwear brands are considering building their business and manufacturing capabilities in the US. Brands investing in local communities by supporting job creation and development of domestic technologies are taking the risk of relying on the consumers' demand for Made in US labelled products at a time when the industry hasn't quite decided whether this move will pay off. It is now a question of time whether the country will be able to facilitate this growth and support its local workforce and defend its product quality.
Further reading
Rebuild the American knitwear industry with Ohio Knitting Mills
Hosiery giant backs Made in America with US investments