Dyeing/​Finishing/​Printing
Restore by Nanobionic in new furniture collection
Nanobionic announces global partnership with La-Z-Boy and Culp, Inc.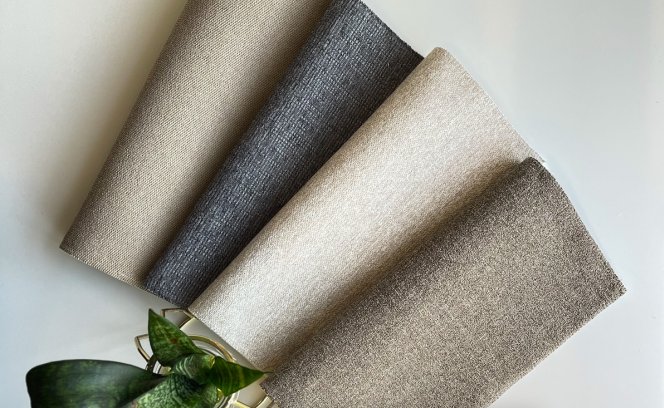 16th November 2022
Knitting Industry
| New York City
New York based tech company Nanobionic has announced a global partnership with La-Z-Boy Inc., a leader in residential furniture, and Culp, Inc., one of the largest marketers of upholstery fabrics for residential and commercial furniture. Nanobionic's wellness and recovery technology will now be used in Culp upholstery fabric that is exclusively offered in La-Z-Boy's newly launched Restore by Nanobionic furniture collection. Culp is also in discussion with Nanobionic about applying the technology to its leading range of circular knitted mattress fabrics.
Every piece of La-Z-Boy Restore by Nanobionic furniture can now become a charging station for the human body
Nanobionic is a mineral-based coating that blends science with wellness and recovery. It is applied as a soft coating on any type of textile, leather, or artificial leather, providing the benefit of improving energy and recovery. The fabric collection, which is offered in an array of Culp fabrics featuring soft textures and stylish colours, allows users to relax, recover, and restore their body while enjoying the comfort of La-Z-Boy's furniture.
Nanobionic's CEO, George Psipsikas, commented on the announcement: "We are honoured to be working with such an iconic brand as La-Z-Boy and Culp to incorporate Nanobionic's innovative technology into the new Restore by Nanobionic line. This exclusive partnership is a significant innovation in the home furniture industry, as Culp's Nanobionic-treated upholstery fabric creates increased energy and wellness benefits for the end users of La-Z-Boy furniture around the world. Every piece of La-Z-Boy Restore by Nanobionic furniture can now become a charging station for the human body."
La-Z-Boy's Vice President, Merchandising, Paula Hoyas, added: "For 95 years, La-Z-Boy Incorporated has brought quality, comfortable furniture to consumers with an emphasis on innovative design and technology. The Restore by Nanobionic fabric line is another great example of our focus on providing consumers with inspiring, new and exciting solutions to allow them to relax and rejuvenate in our furniture."
Culp Upholstery Fabrics Senior Vice President of Design and Marketing, Tammy Buckner, said: "Culp is excited to partner with Nanobionic and La-Z-Boy to offer our fabrics that incorporate Nanobionic's proprietary technology exclusively for La-Z-Boy's new Restore by Nanobionic collection. Incorporating technology into upholstered furniture that people use in their daily lives can become a game changer for promoting recovery and wellness in the comfort of their own homes. We are proud to be working with these two great companies to offer these performance products that now work with your body."
Soft coating
Nanobionic technology is a soft coating comprised of a blend of minerals, that is applied to any type of fabric, developed to increase energy, everyday performance, and enhance wellness for better recovery. When Nanobionic technology comes in close proximity with the human body, the minerals are activated with body heat, and they begin emitting Infrared IR rays back to the body. This helps the body to rejuvenate, increases general wellness, and promote restful sleep.
Nanobionic technology has been validated through several independent (published) scientific studies, that have proven a variety of performance, sleep and wellness benefits. According to the company, the FDA has determined that Nanobionic products are medical devices, as defined in section 201(h) of the Federal Food, Drug and Cosmetic Act, and are also General Wellness products.
Nanobionic has also been named by NASA iTech as a top 10 finalist and as one of the companies that could impact space exploration. The company's technology can be applied to a variety of industries, including but not limited to apparel, footwear, socks, bedding, mattresses, furniture, car seats, orthopaedics, military and space wear, etc. Nanobionic technology has received 13 international awards for innovation and is the next generation in bio- functional textiles, according to the company, combining science, technology and nature to enhance life.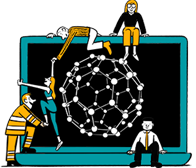 Business intelligence for the fibre, textiles and apparel industries: technologies, innovations, markets, investments, trade policy, sourcing, strategy...
Find out more