20th January 2015, Northfield, Vermont
Revenues grow by 62% at Darn Tough Vermont
Fast growing US manufacturing brand Darn Tough Vermont has reported a surge in sales revenue for its performance socks, with 62% top line growth in 2014, putting it 16% above forecasted growth for 2014.
"Our customers take notice of the ways we strive to create a better product, starting with making all of our socks right here in Vermont," says Ric Cabot, president and CEO of Darn Tough Vermont.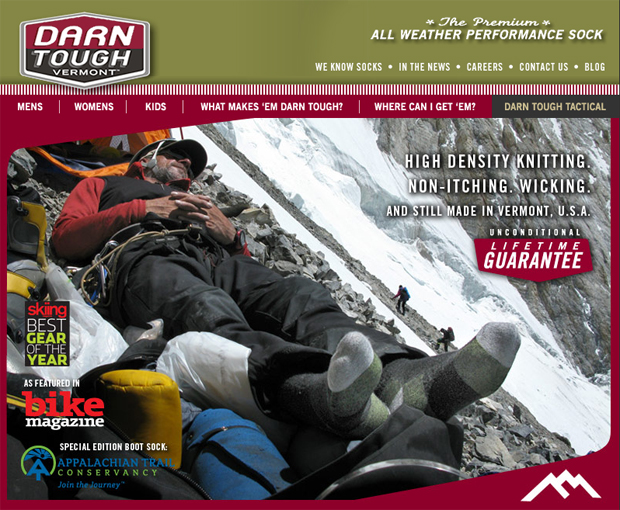 "Twelve years ago we committed ourselves to making the best outdoor performance socks on the market, and our customers continue to endorse that commitment. There's a banner in our mill that reads 'No one ever outsourced anything for quality,' and we live by that spirit."
2014 marked many exciting changes for Darn Tough Vermont, including bolstering the Customer Service team and hiring a new Customer Service manager.
Sixty-five new, state-of-the-art knitting machines were added to the mill, marking the first step in a major expansion that will take place over the next 18 months. The brand will be constructing a new building adjacent to the existing mill, which will add approximately 100,000 square feet of production space.
The expansion of the mill will add approximately 50 jobs to the Northfield area over the course of 2015, and further demonstrate Darn Tough Vermont's commitment to their customers and to keeping all of their products Made in Vermont.
This article is also appears in...