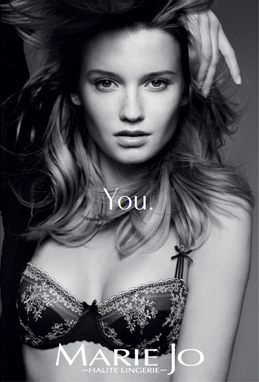 Lingerie and Royal corset maker Rigby & Peller announced yesterday the sale of shares to the Belgian public quoted company Van de Velde.The company has sold an 87% majority stake to Van de Velde, leaving the Kenton family with a minority 13% holding.
Speaking on behalf of her family, lingerie industry veteran Mrs June Kenton said: "It was important for us to choose a company that shared the same values and vision as Rigby & Peller.Our staff and customers rely on us to deliver high standards in product and service.It is a privilege to sell the majority stake to Van de Velde, who like us, are a family oriented company and appreciate the value of heritage whilst looking to the future for growth and success. Our entire team at Rigby & Peller are looking forward to working with them. "
Established in 1939 Rigby & Peller was acquired in 1982 by June and Harold Kenton who transformed the company into a world-wide destination retailer synonymous with discretion and excellence. According to the Rigby & Pellerstatement the company's Fitting Specialists are said to be second to none and the product offering occupies a unique space in the market by combining high functionality geared to maintaining good health and posture, whilst not compromising on fashion and luxury fabrics."Today Rigby & Peller has an A-List following that frequent its seven stores, made-to-measure business and online offering," the company said.
Commenting on the acquisition, CEO of Van de Velde Ignace van Dooselare said: "I am delighted to announce the purchase of Rigby & Peller.It is our intention to work closely with both the Kenton family and the existing management team, to invest and grow Rigby & Peller both in the UK and internationally."
Started in 1919, Van de Velde is a public company that designs and manufactures a range of luxury lingerie brands including Marie Jo, Andres Sarda and Prima Donna. Additionally the globally recognised lingerie company retails in North America and parts of Europe.
June Kenton and her son David Kenton will remain active as Members of Board of Directors of Rigby & Peller.
This article is also appears in...