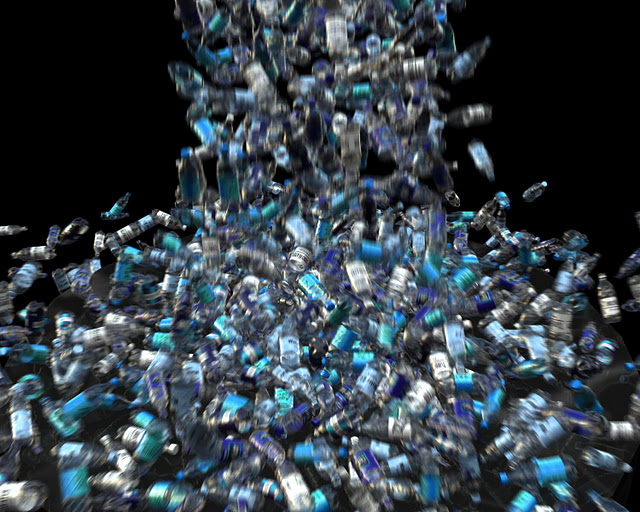 How can the apparel textile industry link together its diverse efforts toward sustainability in a way that is meaningful to the brand, retailer and consumer? Can a system of supply chain traceability help reduce "greenwashing" and convince consumers to care about the provenance of what they wear?
"Supply Chain Traceability and Metrics" was the focus of the 5th annual RITE Group Conference held 12 October at Westminster Central Hall in London. Formed in 2007, the RITE Group is a not-for-profit organization committed to reducing the impact that textiles manufacture, use and disposal has on the environment.
While industry leaders have made improvements in reducing use of water, energy, and harmful chemicals in textile processing, these efforts have yet to be acknowledged by the majority of consumers addicted to cheap, disposable fashion.
In his opening speech, Mike Barry, Head of Sustainable Business for Marks & Spencer, admonished "we as businesses must develop sustainable practices or we won't have a business." With an additional billion people becoming middle-class consumers over the next 20 years, current methods of production will not be able to meet the increased demand for products, and the cost of raw materials will skyrocket. Barry believes that traceability and collaboration will be the keys to driving change, and emphasized, "We have to change every factory, every store, every cotton field."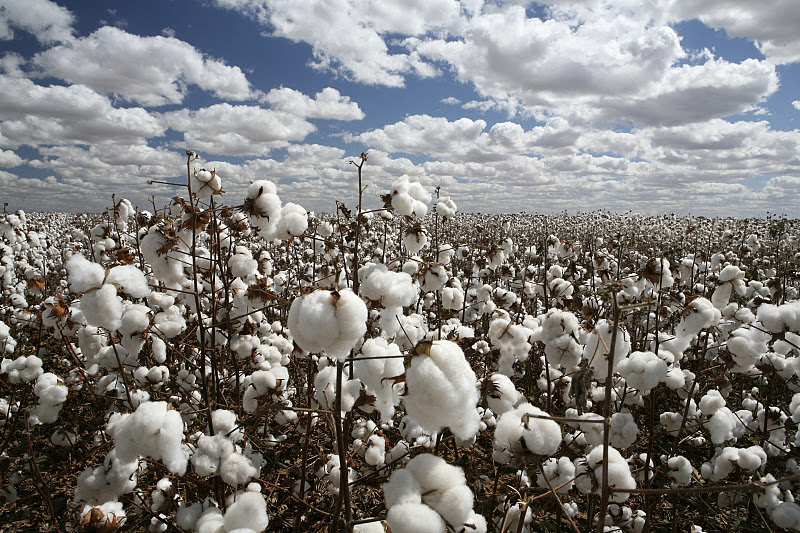 J. Berry Worsham, President and CEO of Cotton Incorporated, concurred with this view, citing a projection for increased global demand for all textile fibres through 2050. The company's vision, according to Worsham, is to double the output of cotton on the same acreage by 2050 whilst reducing its environmental footprint.
The company has made strides towards transparency with its Life Cycle Assessment of Cotton Fibre & Fabric. The care of cotton garments by consumers was shown to use the largest amounts of water and energy in the fibre's lifecycle; and the organization is researching the development of cotton garments that would require less cleaning. The study also revealed that the processing of the cotton fibre through the spinning phase offers significant opportunities for reducing energy use.
Although increased cost is often cited as a roadblock to sustainable practices, Paul Hulme, President of Huntsman Textile Effects, believes that the chemical company's new dyeing and bleaching products will "contribute to ongoing profitability and sustainability" for the industry by reducing water and energy consumption by 50%. The company's value-added finishing effects such as freshness, wrinkle-free care, and lasting colour promote a reduced need for care (and energy use) by the consumer.
A note of caution was sounded by Professor Vyvyan Howard of the University of Ulster regarding the properties of some of the nanomaterials being introduced into new textile processes. Howard is studying the toxicology of nanotechnology, and the inflammatory response of the human body to nanoparticles such as Teflon, TiO2 and carbon nanotubes. While many nanomaterials may not be hazardous, he recommended efforts to make sure nanoparticles stay where they are intended.
Bob Buck, Technical Fellow at DuPont, reported that with the use of innovative chemistry, being green actually costs less. "Don't ask about the cost of the chemicals, ask about the efficiency in moving towards a sustainable choice," he advised. Finding the current plethora of eco labels and certifications too confusing, he cited the Outdoor Industry Association's Eco Index initiative as "a more holistic and systematic approach" to understanding and assessing the environmental impact of apparel textiles.
The need for collaboration and measurable goals was emphasized by other conference presenters as well. Tim Wilson, CEO of Historic Futures Limited, tracked the history of traceability from the Mad Cow Disease crisis of 1997. In 2004 Wilson launched String, an online platform for the sharing of product and process information within business networks and supply chains.
Marks & Spencer recently contracted with String to provide full raw-material-to-store traceability on all its apparel and home products; the retailer may well be the first allow its customers to consider a product's environmental footprint whilst shopping.
Linda Hwang, Research Manager for San Francisco-based BSR (Business for Social Responsibility) highlighted the need for better corporate water stewardship, but reminded us that "industry can only get us half way there. We need to collaborate from agriculture through the consumer."
Dr. Richard Swannell of WRAP (Waste and Resources Action Program) revealed that of 2 million tonnes of textiles consumed each year in the UK, 50% are discarded. WRAP's focus is on recapturing and reusing as much of these as possible through collaborative efforts of consumers, retailers and manufacturers.
One of the simplest and most dramatic ways of allowing consumers to trace a product's sustainability was outlined by Rob and Martin Drake-Knight, who founded their eco-casualwear company, Rapanui Clothing, in 2008. Every item of Rapanui Clothing bears an Eco Label which grades the item's sustainability from A to G.
The grade takes into consideration the raw materials, energy use, ethical manufacture and transportation of the garment, distilled into a letter grade that is easily understood by the consumer. The Rapanui website also traces the path each garment takes through a Google Earth map.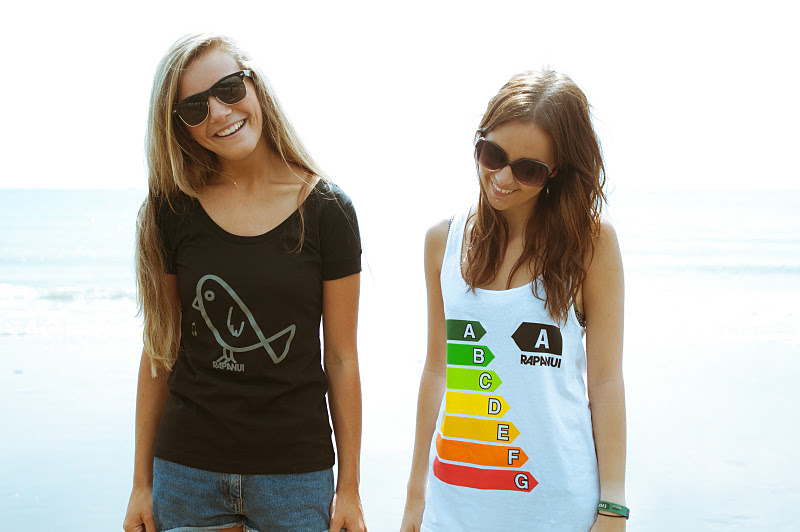 The Drake-Knight brothers believe that most consumers don't know the facts about where their clothes come from and what goes into them, and that by making sustainability fashionable, we can change their behaviour. Current garment labelling is non-standard and confusing; the brothers want Ecolabelling to be an independently verified process across the industry, and have been invited to make this proposal to a commission of the European Parliament in Brussels.
"Without a clear, independent and regulated system to quickly and simply classify sustainability of clothing, choosing sustainability is impossible. Our Ecolabelling system makes the consumer-powered transformation of the clothing industry possible."
Can transparency make the textile industry more sustainably responsible, and how will it be monitored? While the debate rages on, it is clear that a paradigm shift is needed to transform our manufacturing and buying habits. Although we are already seeing promising and profitable efforts toward sustainability, "we as an industry need to join the dots," according to Huntsman's Paul Hulme.
The conference was also supported by a number of companies who exhibited a variety of sustainable products and solutions for the textile industry. These included C.L.A.S.S., a global network of partners and showrooms offering a range of eco-materials, yarns, processes, finished products and services; DyStar, Ecotextile News, FIBRIQ, Genecor, Lenzing, Newlife by Miroglio, Novozymes, and University of Leeds Textile Training Program.
Debra Cobb

Debra Cobb is a veteran of the knitted textile industry with experience in the development and marketing of yarns, fabrics, and apparel trends. She currently contributes to a number of trade journals in the UK and the US, and is co-authoring a textbook on forecasting. [email protected]