3rd September 2018, Paris
Roica joins Smart Square at Première Vision
Roica experts will be available at Première Vision's Smart Square this month to discuss responsible innovation and wellbeing. They will showcase the Roica Eco Smart family that offers two responsible made yarns: a GRS (Global Recycled Standard) version 3 certified yarn and the yarn awarded Cradle2Cradle Material Health Gold Level Certificate and Hohenstein Environment compatibility certification.
On display in the Smart Square, an area dedicated to shed light on a new generation of values combining creativity, innovation and sustainability, will be a unique range of Roica Eco Smart family-based fabrics, the responsibly made premium stretch fibres creating Roica smart yarns that offer sustainable solutions.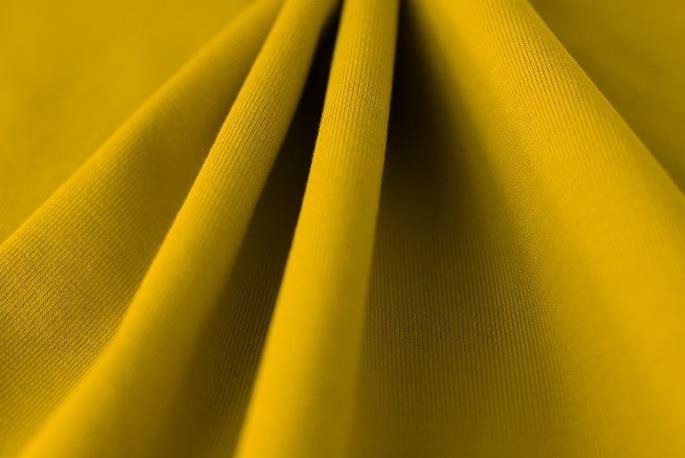 "Roica experts empower attendees with knowledge and inspire creativity as they demonstrate Roica Eco Smart family functionality. Engage the experts in the Smart Square, ask questions and learn about the company's ongoing commitment to responsible innovation," the company reports.
Roica partners exhibiting at Première Vision Paris presenting Roica Eco-Smart family will include Fukui Warp Knitting (Japan), Iluna Group (Italy), Jackytex (Italy), Lanificio Europa (Italy), Maglificio Ripa (Italy), M.I.T.I. (IT), Penn Textile Solutions / Penn Italia (Germany/Italy), and Sofileta (France), and Tintex Textiles (Portugal). Additional Roica partners at Première Vision also exhibiting a wide range of other Roica specialties are Eusebio (Italy), and Kurabo Industries (Japan).
On 21 September 2018, visitors are invited to join Dr Stephan Hütte at Première Vision Smart Square as he facilitates an open discussion with exhibitors and introduces the audience to Roica Eco-Smart family. Dr Hütte will discuss Roica textile innovations for contemporary consumer within the fashion, lingerie and activewear markets.
"Recognising Asahi Kasei for spearheading the premium stretch market, the Dorbinbirn-GFC Global Fiber Congress has invited Dr Stephan Hütte, Development Manager Roica Fibers at Asahi Kasei to present Roica Eco-Smart family at this year's congress," the company reports. "The Europe-centred innovation platform for the fibres industry is a distinguished idea and network generator hosting top-ranking international experts in fibre innovations. The event includes 700 participants from 30 nations and will take place from 12-14 September in Austria."
This article is also appears in...