21st January 2014, London
Rowan hand knitting magazine
The latest edition of the Rowan hand knitting magazine came out a few days ago. I started working as a freelance designer for Rowan a year ago, I was very excited when I was given the opportunity to be part of their team as I have always loved their yarns and their beautiful magazine.
I worked on the "legacy" theme, inspired by old Islamic and Moorish tile art and ancient striated rock formations. "Guido", one of the two designs featured in mag 55, is a comfy men's sweater with a loose fit with a tweedy stitch.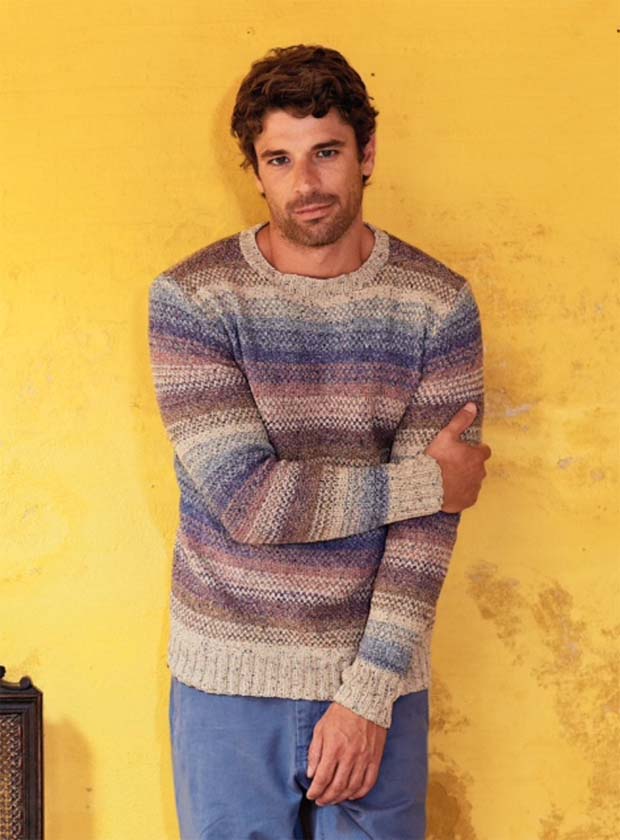 I really liked the mood board for this theme, I found some images of rock formations particularly inspiring and I tried to use a combination of stitch, yarn and colours that could create a similar effect. Guido is knitted in Rowan Purelife Revive, a yarn made entirely from recycled cotton, silk and viscose, a real treat to knit with.
Alma, the second design featured in the magazine, is a women's vest inspired by Islamic tiles and knitted with Rowan Cotton Glacé, Summer Tweed and fine lace using a tuck stitch. All these yarns have different counts and different textures, making this garment very nice to wear and touch!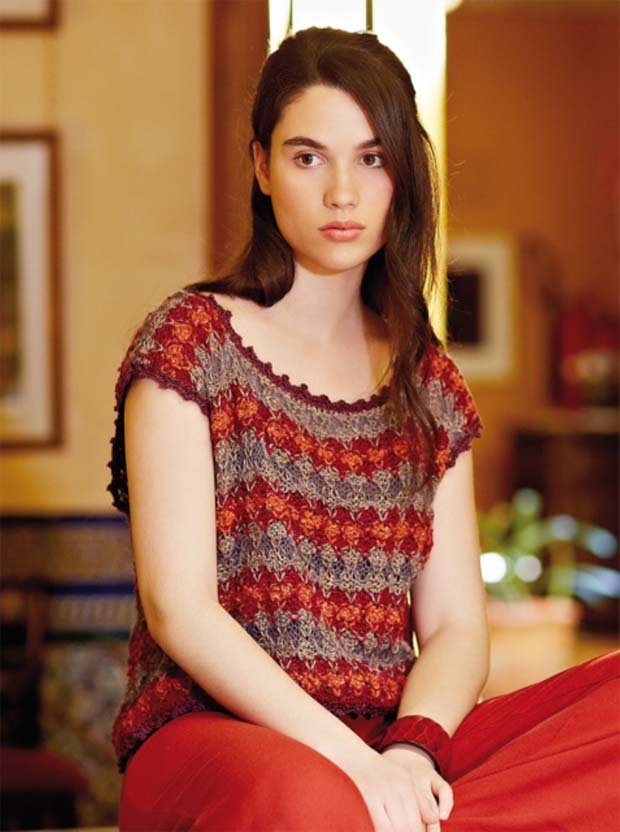 In addition to "legacy" the magazine has two other themes with some beautiful patterns and photographs (it's worth buying even if you can't knit!) and some other features, like an exclusive collection that Kaffe Fasset recently designed for Rowan.
This article is also appears in...