I spent the last two months working part time at the Royal College helping the second year knitwear students with their collections. I must admit I was quite impressed by how calm and collected everybody was around this time of the year, I certainly wasn't!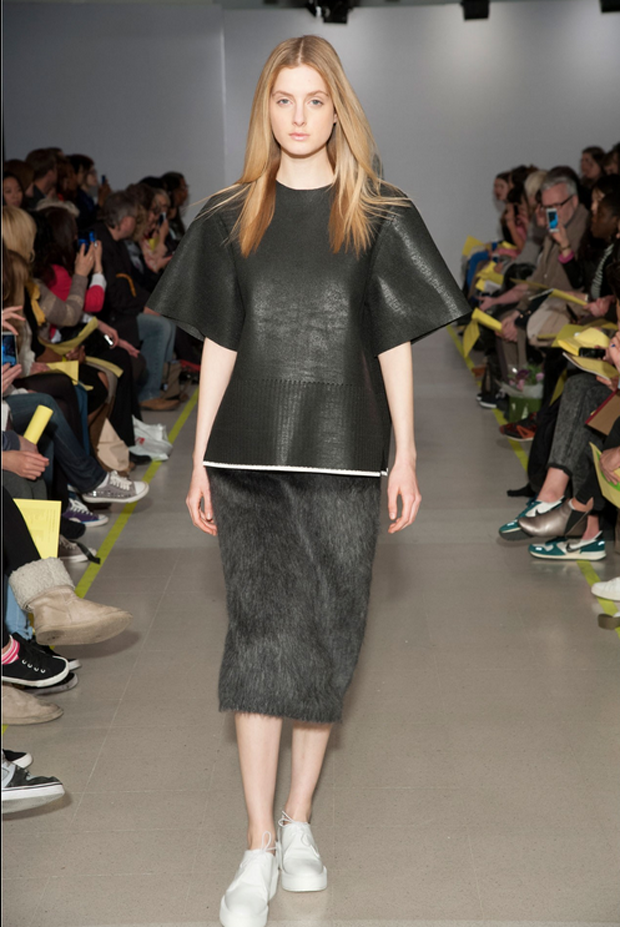 Despite working a great amount of time on the students' collections and despite having a free ticket for the champagne reception, I wasn't able to attend as I realised I had fallen back on my freelance work, so I had to watch the show live on the internet whilst knitting at home…If, like me, you were also unable to go, don't despair: you can still see the entire catwalk show here at the link below:
Royal College of Art-Fashion Show 2013
The knitwear showcased this year was quite chunky, the silhouettes were minimal but very structural (Alice Gibberd and Heewon Park). The colours across various collections were also subtle, from the delicate flesh tones used by Yip Long Hui to different tonalities of grey and black. Foiled, heat pressed yarns (Camilla Woodman) and heat bonding were also recurring themes of the knitwear collections.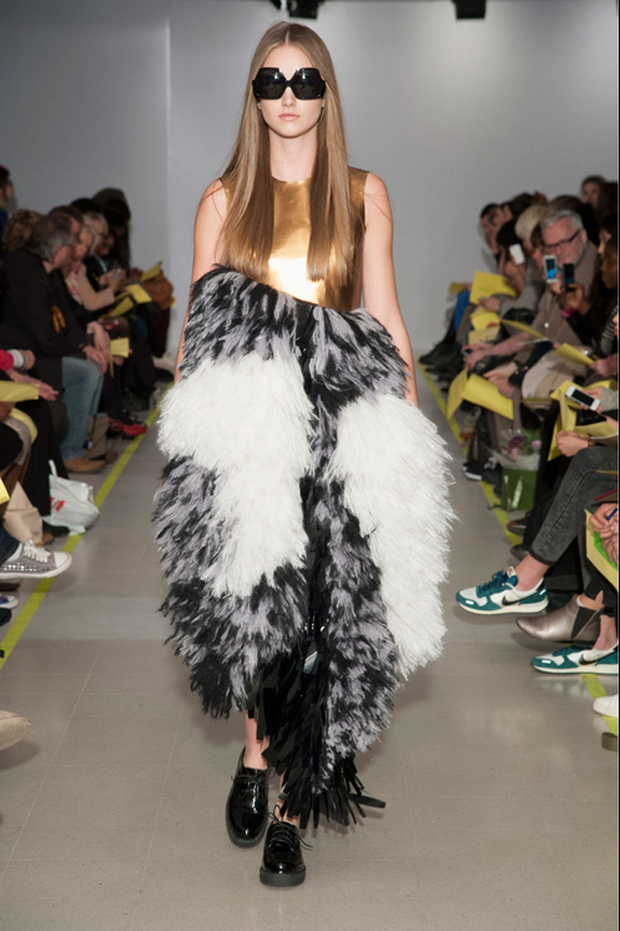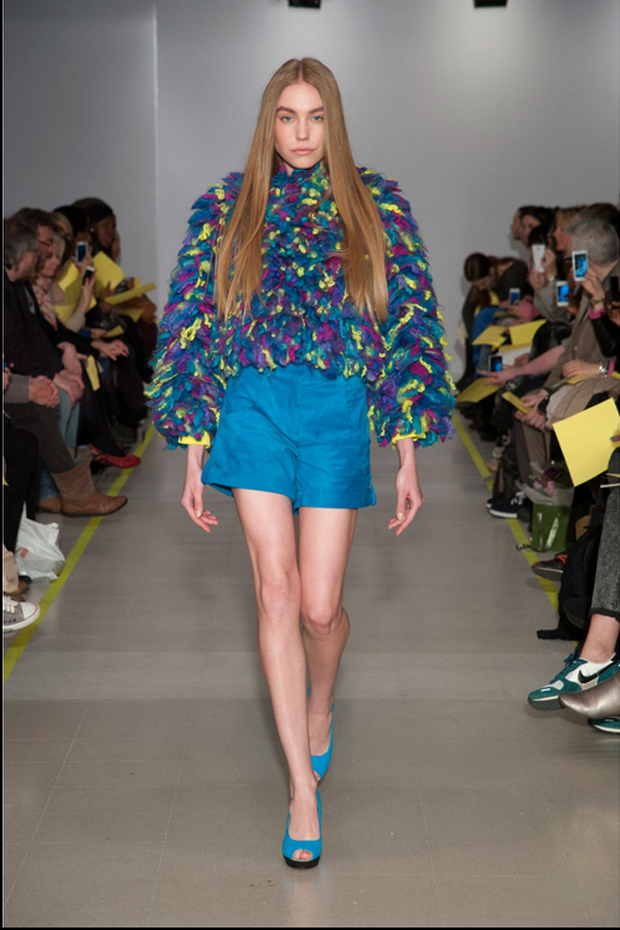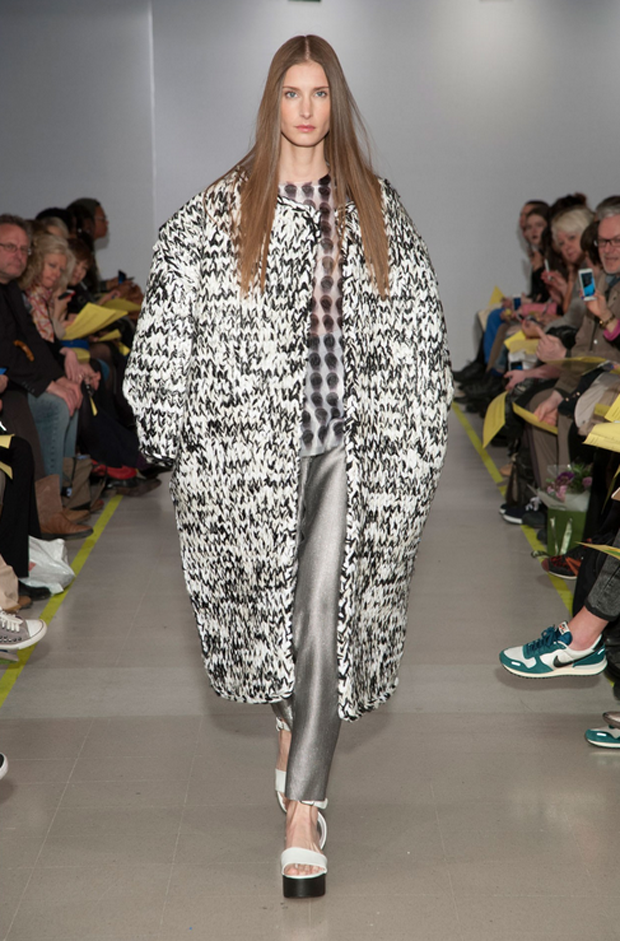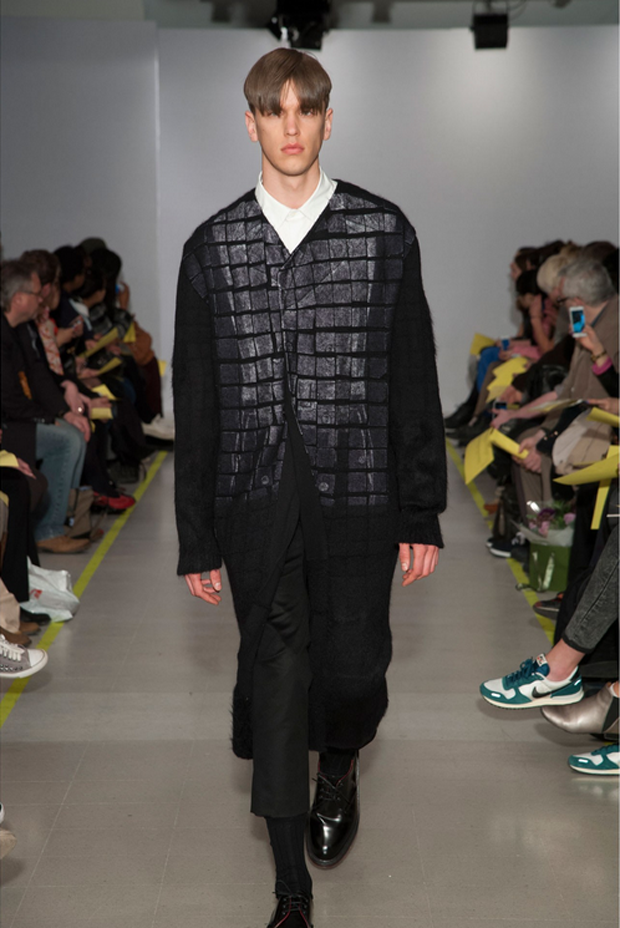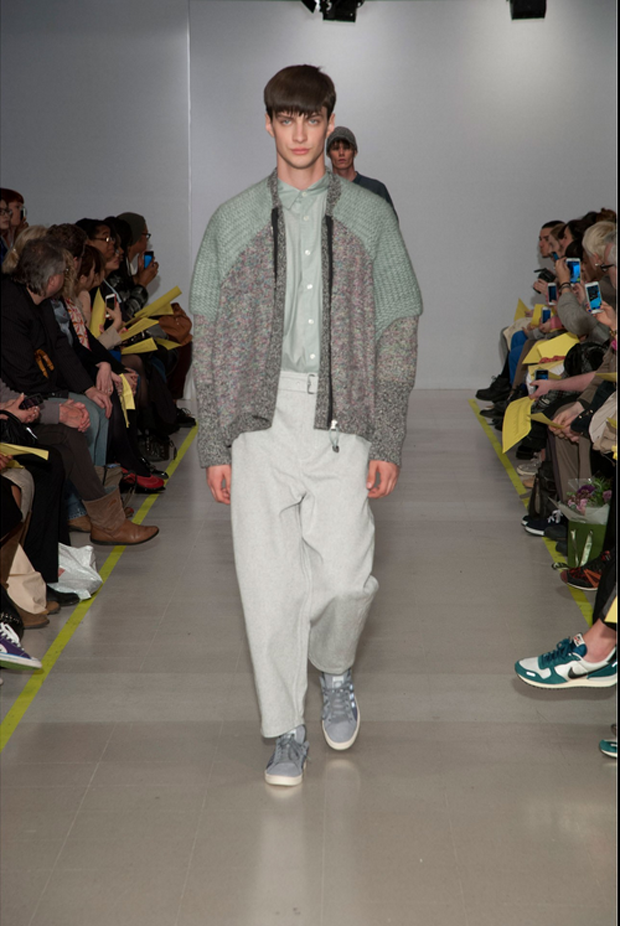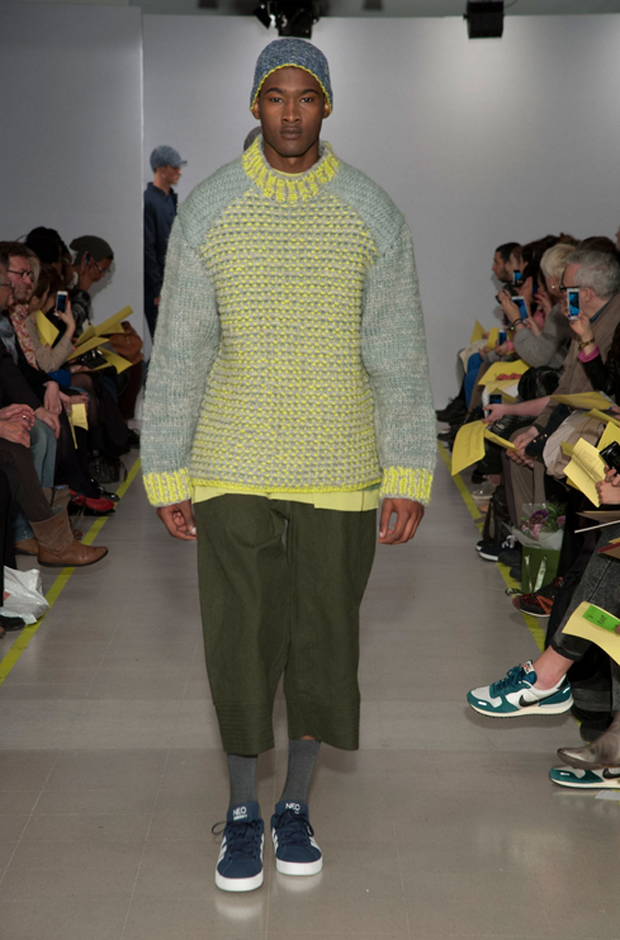 This article is also appears in...