5th February 2015, Gaglianico
Safil becomes first European spinner to adopt Wool ComfortMeter
Safil has become the first worsted spinning company in Europe to adopt the Wool ComfortMeter, a Total Quality System developed by the Australian Sheep CRC and AWTA Limited, which allows retailers and manufacturers to develop and market next-to-skin wool garments with superior comfort.
According to the company, Wool ComfortMeter removes the guess work from the garment developing process and offers a scientific proof to produce next-to-skin wool garments based on their next-to-skin comfort.
Comfortable wearer experience
Safil is aware that the variation in next-to-skin product quality has often left consumers with mixed feelings about wearing wool fibre directly against their body, especially for outdoor activities.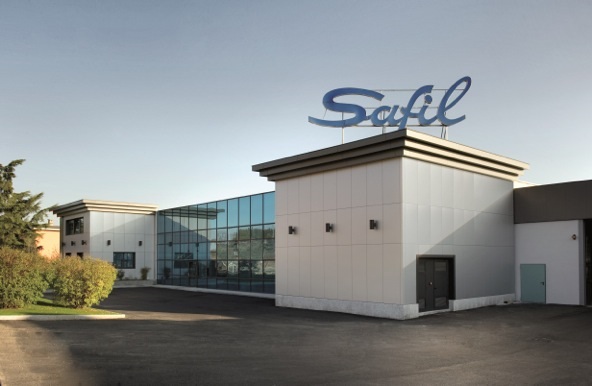 Lack of comfort and itchy effects occur when the ends of some wool fibres push against the wearer's skin, resulting in nerve endings in the skin being stimulated and feeling itchy. Irritation depends on many factors, including the diameter or thickness of the wool fibres, the yarn characteristics, fabric construction, and garment finish.
Until now there has been no scientific way to calibrate such variables in order to specify a product that does not irritate and guarantees a comfortable wearer experience, Safil reports.
ACTIVEYARN
Wool ComfortMeter will be a helpful partner for retailers and manufacturers choosing Safil's yarns, in order to transparently and consistently produce next-to-skin wool products to standardised levels of comfort, the company reports.
The company has also developed a range of innovative and high performance blends of wool and technical fibres, ACTIVEYARN, showing Safil's commitment to research and innovation in outdoor sector.
Wool ComfortMeter
Wool ComfortMeter will be presented at ISPO Munich exhibition that takes place from 5-8 February, in collaboration with Gostwyck and AWTA.
Wool ComfortMeter will allow to:
Differentiate next-to-skin wool products on the basis of elite comfort;
Develop a new range of second generation next-to-skin products that perform on comfort;
Transparently source and supply product against clear objective specifications for comfort, removing the risk of customer dissatisfaction and product returns;
Consistently provide elite quality next-to-skin products, ensuring product comfort levels are met not only between batches, but across seasons.
This article is also appears in...