4th November 2014, Biella
Safil presents Activeyarn range at Performance Days Munich
Safil, a Biella, Italy based worsted spinning company, is exhibiting at the Performance Days Munich, which takes place this week, showcasing its new Activeyarn range for outdoor apparel, which features the company's own exclusive blends.
The range includes innovative blends of wool and technical fibres for jersey, flat and seamless knitting, to produce fabrics with enhanced performance in terms of moisture wicking, body temperature regulation, breathability and UV protection.
Versatile yarns
Versatile yarns produced with X-COMPACT or traditional technology, have been designed for a broad application in textile articles.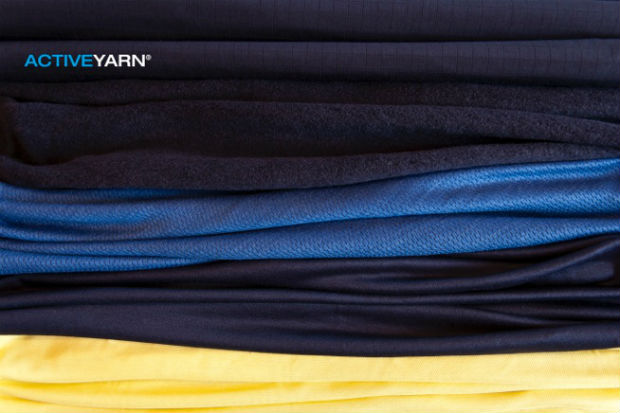 The Merino line features Safiella, the yarn that has become a symbol of the company for its quality-price ratio and the richness of its colours. Among the new developments in Merino Blend is Eiger, an intimate blend of 50% mercerised wool and 50% polypropylene, a low specific weight fibre that does not absorb moisture.
Chamonix Core-Spun is a high tenacity total easy care wool yarn with a nylon filament core. The distinctive nature of Merino Cotton features in Nature, Grosso, Monterey and Mambo yarns – different percentage wool-cotton intimate blends, produced with an exclusive Safil technology that combines the long fibres of wool with the shorter, very fine ones of cotton.
Soft and comfortable touch
The Merino Silk yarns include refined technical options that blend the wool base with 15-30% silk, a resilient, comfortable fibre with a sheen that is delicate on the skin, the company reports.
The exhibited range also includes a group of yarns that are said to guarantee a high degree of comfort in all situations. These include Cool-Wool, 80% merino and 20% Coolmax, and Promax, 80% Coolmax and 20% Polypropylene.
These yarn blends are said to offer moisture wicking and body temperature regulating properties that make them ideal for quick drying, wash and wear clothing with a soft, comfortable touch.
X-COMPACT technology
Safil is the first worsted spinning company to use X-COMPACT technology. Compared with traditional yarns, compact yarns are said to guarantee low levels of pilling and hairiness, whilst greater evenness properties are able to satisfy the demand for a higher level of performance from natural fibres.
The company has an annual production of over 7,000 tons of yarn, it also has 700 employees divided between its factories in Plovdiv, Bulgaria, where spinning takes place, and Gaglianico, Biella, where the administrative offices and the cone dyeing and rewinding plant is.
This article is also appears in...