24th November 2010, Milan
Sales of seamless garments up 82% at Cifra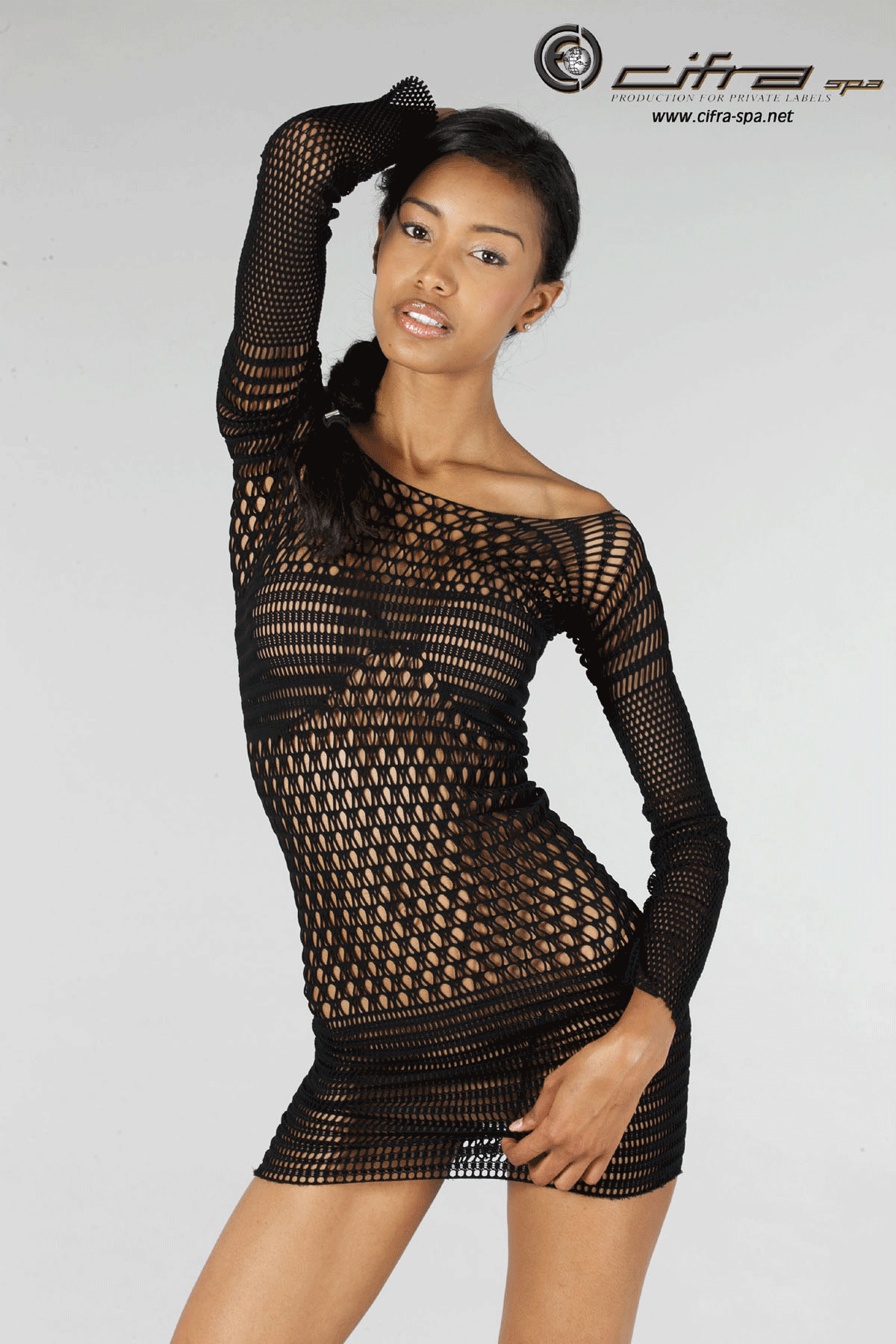 Leading Italian producer of warp knitted seamless garments and hosiery Cifra, has reported an increase in sales of 82% during 2010. A buoyant Cifra also says that production of its hosiery, which sells all over the world, has now risen to 130,000 pieces per day after a slump in sales, caused by the global economic downturn.
Owner and Managing Director of Cifra, Cesare Citterio told Knitting Industry: "In 2010 Cifra has been confirmed as world leader in production of warp knitted seamless garments.
The ongoing big demand of this year has brought sales up to a +82% increase. Many new garments have been realized in terms of designs and styles, as well as shapes and materials. Cifra produces only exclusive models for the customers, and all the styles are cover by international patent."
The Italian warp knit seamless specialist has launched a number of new seamless bodywear styles this year, using its patented double needle bar raschel process. The garments are produced seamlessly on a Karl Mayer RDPJ 6/2 N double needle bar jacquard raschel machines with trims such as collars being sewn after knitting.
Commenting on the company's complete adoption of the technology, Cesare Citterio said: "Cifra is world leader in the production of fishnet and fancy patterned pantyhose and seamless garments using jacquard double needle bar warp knitting machines. Our articles are really revolutionary, in comparison with seamless items made on circular machines."
Explaining the advantages over other technologies, Citterio said: "Because of the particular knitting technique, these items are non-run or ladder proof. The garments that come out of the machines are really one piece and we make sleeves, necks, legs, gloves and everything really seamlessly"
Citterio also claims that from a creative point of view, the potential is huge and says that Cifra can design any kind of pattern or logo with no limitation on size, diameter, style or colour. Items only need to be dyed after knitting.
Cifra, which is located in the industrial area of Brianza near Milan, was founded in the 1960s when seamless fishnet tights first appeared and radically transformed women's hosiery. Today Cifra is well known for its technologically advanced production and continues to invest in research and development for new products. The company utilizes only the best quality yarns and supplies the more prestigious world labels with fishnet and fancy patterned hosiery produced with the best quality nylon covered Lycra.
Cifra has more than one thousand different styles in its production catalogue and can also produce new designs and exclusive styles following customers' specific requests. Included in the service Cifra's clients receive is a direct guarantee on the pattern. According to Cifra, the capability to offer this kind of service is realized and guaranteed due to Cifra's philosophy and flexible production system. Cesare Citterio says: "At Cifra the client can find a flexible, customer oriented business, ready to satisfy whatever request. This applies to both the large buyers and the small client."
Cifra is currently producing around 130,000 pairs of tights daily for its prestigious clientel which includes Golden Lady Group, Filodoro, Levante, Gizeta, Sanpellegrino and Franzoni, Hanes Hosiery, Falke, Wolford, Le Bourget, Sara Lee Group and Marks & Spencer. Cifra's highly innovative seamless line, which includes t-shirts, lingerie, gloves, tights and sportswear, is completely created on warp knitting machines, the purchase of which was a strategic move which Cesare Cittero made when the rest of the market was starting to gravitate towards the production of seamless items made on circular machines.
Cifra's web site has recently been revamped and the company says that new items are uploaded to the site's reserved area every day. More about Cifra at:
Facebook - http://www.facebook.com/home.php?#!/group.php?gid=119643608091953&v=wall
This article is also appears in...