Santex Textile Division will be showcasing Santasynpact, the company's latest addition to the Santex family of knits finishing machines, at the upcoming ITMA 2015 international exhibition for textile machinery that takes place from 12-19 November in Milan.
The machine was developed in order to provide the highest performance and best fabric quality with minimum production costs, according to the manufacturer.
Santasynpact finishing machine
Santasynpact is a combination of rubber belt shrinkage and felt belt compacting unit in one line with levelling frame at the entry. The fully integrated design avoids long distances where fabric runs unsupported, the company reports. This can be an important factor where elongation and width variations need to be avoided.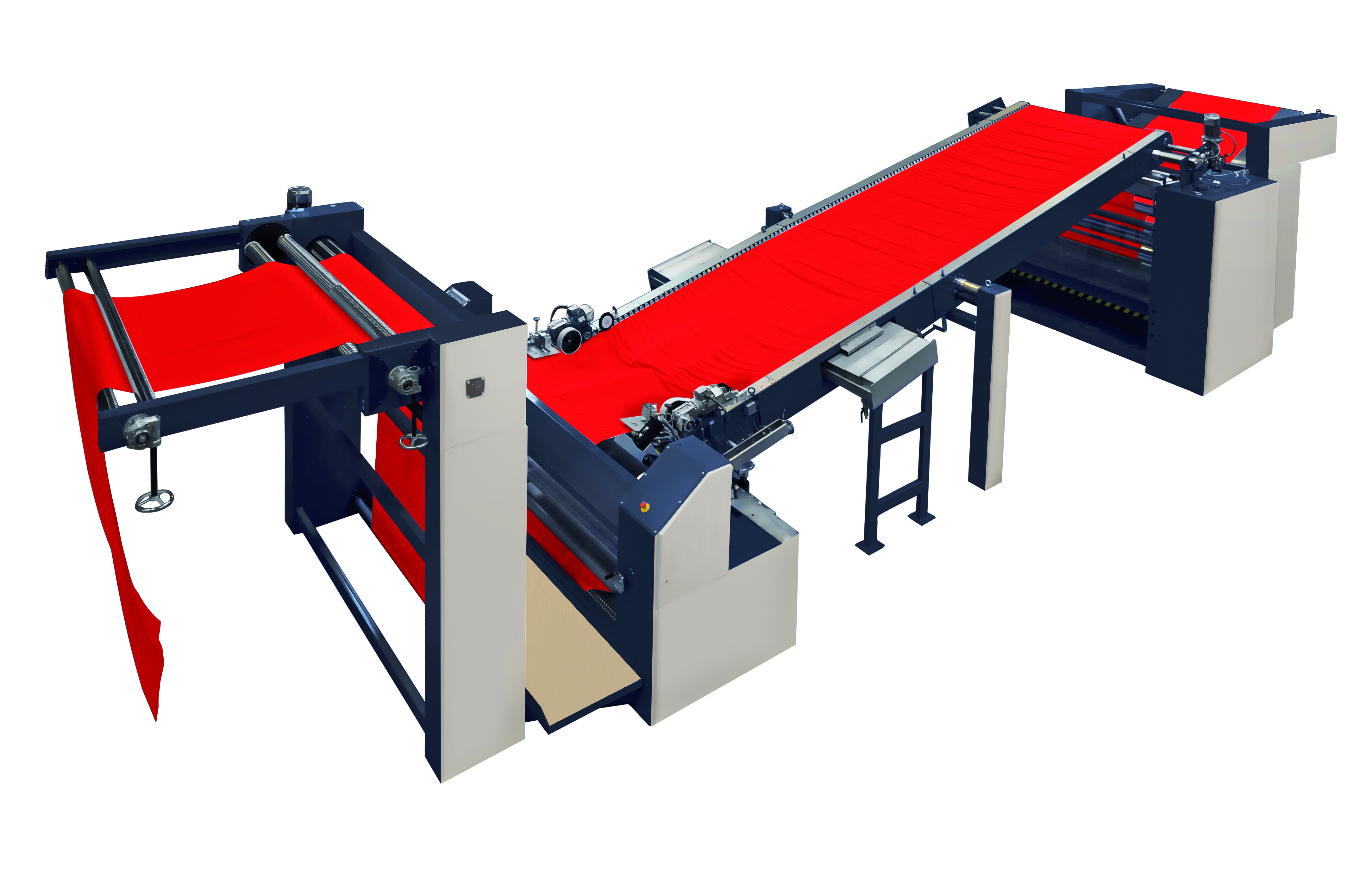 With this new development, compaction results are said to be significantly improved and at production speeds are 2 to 3 times higher than conventional felt compacting systems, the manufacturer reports.
Santex will show the latest version with special designed felt belt features to ensure the sensitive handling of cotton or cotton blended knits and to maximise performance.
Technical properties
Electronic force measuring rollers are at every regulation position, providing total control over fabric tension, extremely gentle fabric handling and allowing settings to be stored in a recipe for added repeatability.
Independent left and right chain speeds, manual weft straightener and independently variable central fabric support belt speed is said to provide extra flexibility in fabric handling and if desired, course angle adjustment. The automatic belt grinding system is designed to reduce operator error and extend the efficiency and production life of the belt.
Santex AG
Swiss company Santex AG, established 1982, is the leading manufacturer of textile machines for knit fabrics finishing. Under the Cavitec brand the company also develops and manufactures machines for coating and laminating of technical textiles.
R&D of machines, including electronics and software, is located in Switzerland. The subsidiaries in China and India serve the most important markets in the world with Swiss engineered quality products.
This article is also appears in...