11th September 2012, Brescia
Santoni in seamless innovations showcase at FIMAST
Santoni, the leading producer of electronic circular knitting machines for seamless garment manufacture, will be showing a range of innovative seamless garments at this month's FIMAST exhibition which takes place in its home town of Brescia, northern Italy, from 26-29 September.
FIMAST is primarily a showcase for hosiery technology but this year organisers have dedicated a special area to innovation and trends where garments knitted on Santoni's seamless machines will be shown alongside those of other companies.
The Santoni exhibit has been organised in conjunction with the Brescia company's customers, partners, designers, yarn suppliers and leading seamless brands.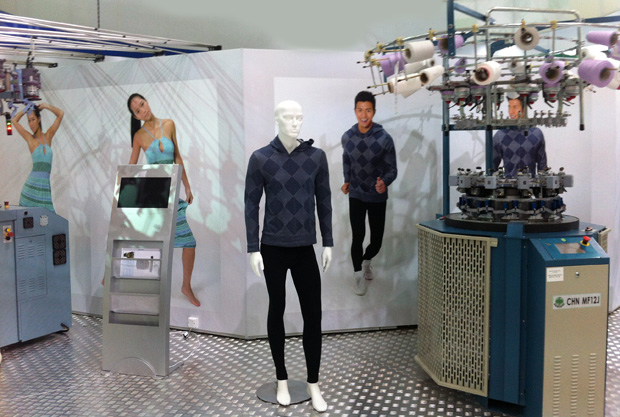 The aim of Santoni's FIMAST display is to demonstrate how the Lonati Group company not only offers the latest technologies for seamless garment manufacture, but also offers a full service package to help its customers meet the demands of the fashion business.
Santoni Open House
Meanwhile the Santoni Group's latest machines will be on show at a special Open House at its own Brescia headquarters on the same dates as FIMAST. Visitors are advised to note the following dates and times and details for the Santoni event:
Wednesday 26 to Friday 28 September: 0900 – 1800 hours
Saturday 29 September: 0900 – 1300 hours
Santoni SpA - Via Carlo Fenzi, 14 - 25135 Brescia - Italy
Phone +39 030 37671, Fax +39 030 3366478, [email protected], www.santoni.com
Santoni is the world's leading producer of electronic circular knitting machines for the seamless apparel Industry and says it will have on show "all of its innovative machines that have made it possible to easily shift from underwear to outerwear, including sportswear apparel, technical clothing and outerwear."
Machines on show
At Santoni's headquarters the company's sales staff will be glad to welcome visitors and show them its complete range of machines including seamless circular knitting machines, seamless warp knitting machines, large diameter circular knitting machines, Mec-Mor garment length circular knitting machines, automatic pantyhose sewing systems, Sangiacomo socks knitting machines and Matec pantyhose machines.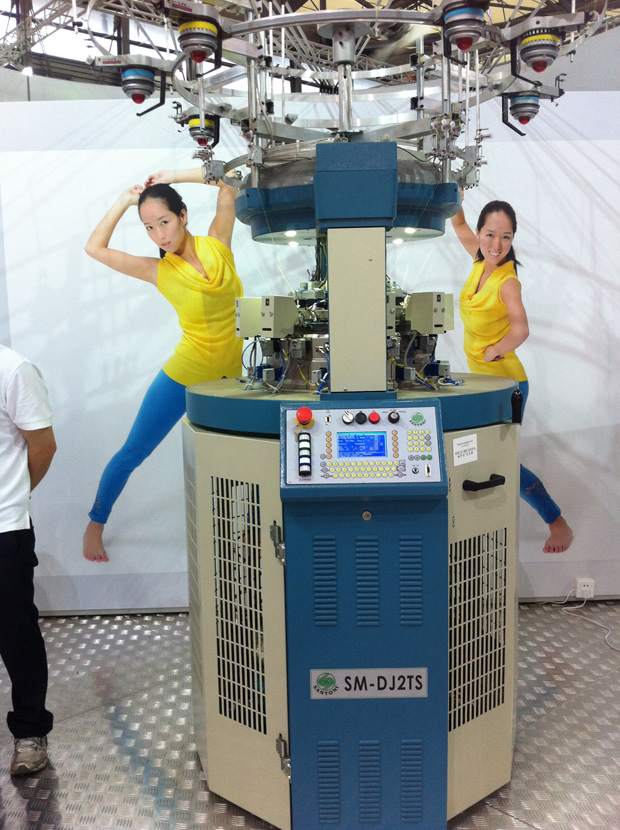 All of the above machine types are driven by the latest software from Lonati Group company Dinema, which will also be on show.
Santoni's parent company Lonati, world leader in socks and hosiery machines, will also be holding and Open House on the same dates and at the same times as Santoni.
Lonati is expected to show its full range of socks and hosiery knitting machines including: the Bravo 900NL series double cylinder machines for the production of men's and children's socks and pantyhose; women's L A series single cylinder four feed machines for the production of stockings and pantyhose; the Goal GL series single cylinder machines for the production of men's and children's socks and pantyhose; and the Medical LA-ME single cylinder four feed machine for the manufacturing of medical goods.
This article is also appears in...

With FIMAST, Santoni Open House and Lonati Open House all taking place at the same time you can bet anyone who is anyone in socks and hosiery will be there. Should be a great week.